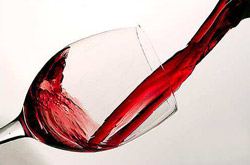 The following incident and arrest information was compiled using official documents, reports and affidavits obtained from government and law enforcement agencies. This feature is not inclusive. It is a sampling of reported incidents in the Flagler County area. Note: The U.S. legal system provides the presumption of innocence to those charged with a crime until guilt is proven in a court of law.
The previous crime report is available here.

Computer-Repair Scam
Residents of 15 Prestwick Lane in Palm Coast reported a theft on Aug. 15. Charlene Palmer, 48, said that on Aug. 7 she had a company called "TV Engineers" come to her residence to fix her computer. Charlene said she located the company in the local yellow pages, and set up an appointment. A male by the name of Leo, and another unknown individual, responded to her residence, according to a police report. The report continues: "Charlene advised that Leo came into the residence, while a second person stayed in the vehicle in her driveway. Charlene advised that after Leo checked out her computer, he advised that he would need to take it to his shop for repair. At this time, Charlene gave Leo $50 in cash toward repairs. Leo told Charlene that her computer would be ready in two days. When she did not hear from Leo, she attempted to call him several times but never got an answer. Charlene advised she attempted to locate the business, which is supposed to be at 4425 Hwy U.S. 1 South, but could not find it. Charlene advised that she thinks that the company was a scam, and Leo stole her computer and cash." Deputies could not locate the business, either. A computer check of the address revealed that it belongs to a cell phone tower.
A Purse Stolen Under a Child's Eyes
The victim, a 37-year-old woman from Palm Coast, was at Publix with her 3-year-old daughter the afternoon of Aug. 10. She had just put her daughter and her purse in her 2004 Chrysler Town & Country in the parking lot of Publix. The victim left the rear door open to her vehicle while she walked approximately 20 feet away to return her shopping cart. When she returned to her vehicle several second later her daughter said, "mommy a man just took your purse," according to a police report. The victim said she did not see anyone approach her vehicle. Her daughter could not provide a description of the suspect. Her leather purse was tan and worth approximately $40. It contained her Virginia driver license, Wells Fargo Visa card, approximately $40 in cash and a check made payable to her husband for $128 from an unknown bank. The store did not have cameras that face the parking lot. Nor did Hancock Bank nearby. That evening, a citizen found Alana's purse floating in the canal by Coichester Lane and turned it over to a deputy. The purse was empty except for the victim's library card and her old Colorado driver license.
Prohibitionist Is Arrested
Several deputies responded to 14 Barkwood Lane in Palm Coast on Aug. 11, in response to reports of a fight. "As we were responding to the residence the other party involved, Gary Fesmire, had left the residence on foot," the police report states. Fesmire, 46, is a resident of the Barkwood Lane house. The 38-year-old victim told cops that she could not sleep so she got up and poured herself a tall glass of wine. While she was sitting in the kitchen drinking her wine, Fesmire, who is her boyfriend, got up and saw her in the kitchen drinking wine. This made him mad because the wine was his mother's and he didn't give her permission to drink it. The two started arguing. During the screaming and yelling, according to the police report, Fesmire slapped the victim twice across the face and pushed her on the couch. Cops checked the area but could not locate him. The victim insisted on signing criminal battery charges on Fesmire because, she claimed, he has a history of doing this to her. While interviewing the victim, deputies noticed redness on the right side of her face. She refused any medical attention. At approximately 6:55 a.m., Fesmire returned home and started another disturbance with the victim and with his father. The same deputy who investigated the initial disturbance returned to the house and spoke to all parties involved. Fesmire was not very cooperative and was screaming and yelling at the victim and his father. It appeared that Fesmire was intoxicated and violence was imminent, according to the police report. Fesmire was placed under arrest and taken to the Flagler County jail.
Deputy in a Wreck
Flagler County Sheriff's deputy Robert Finn was involved in a traffic wreck with his sheriff's office-issued cruiser at 3099 County Road 303 on Aug. 16. The deputy reports that he was making a U-turn, but failed to see a vehicle because of the sun's glare coming from the west. The cruiser struck a Dodge Caravan driven by 62-year-old Robert Bodey of Clove Avenue in Bunnell, who was with Rose Bodey, 61, in the car. Robert was taken to Florida Hospital Flagler. The cruiser sustained $200 in damages to its bumper. The deputy was not injured.
Other Burglaries, Larcenies and Miscellaneous Matters
Stolen car tag reported at 6 Karanda Court in Palm Coast on Aug. 6.
Stolen camper tag reported at 5 Red Birch Lane in Palm Coast on Aug. 2.
A Phoenix Courier employee delivering parcels to Ryan Aviation on Airport Road in Palm Coast got bitten on the forearm by a dog that was on a leash there.
A 2007 Acura with Florida tag #631VXN was stolen from the Shell station on Boulder Rock Drive in Palm Coast on Aug. 16 after the owner had parked the vehicle there, left the engine running and the car unlocked, to get something inside the business.
Cash and a desktop computer reported stolen at 15 Prestwick Lane in Palm Coast sometime between Aug. 7 and Aug. 15
Robin E. Thygesen, 44, of 340 North Street, Daytona Beach, arrested for shoplifting soda bottles at Walmart on Aug. 15.
Oxycodone pills, X-Box games and an X-Box system reported stolen at 80 Knox Jones Ave. on Aug. 15
Branch brand 110cc motorcycle reported stolen at 56 Pineland Lane in Palm Coast on Aug. 13 or 14.
A fight between three women at Denny's in Palm Coast on Aug. 14 led to the arrest of all three for disorderly intoxication: Nancy E. Mullen, 24, of Pine Street in Bunnell, Sasha M. Delaney-Dobis, 22, of Blair Drive in Palm Coast, and Danielle B. Delaney, 24, of Cincinnati.
Bicycle reported stolen at 50 Fleetwood Drive on Aug. 13.
Front driver's side glass window on a Toyota Rav 4 was smashed in and a camera and an iPad stolen at the Fairfield Inn in Palm Coast during the night from Aug. 11 to Aug. 12.
Video games reported stolen from a 2007 Honda parked at the Fairfield Inn during the night from Aug. 11 to Aug. 12. The glass on a window was smashed in.
Xanax prescription pills reported stolen from inside the residence at 78 Kentucky Avenue in Bunnell on Aug. 8 or 9.
Laptop and other valuables stolen from a Chevrolet Camaro at 43 Lema Drive on Aug. 10 or 11. The car had been left unlocked.
Front passenger window of a Honda minivan was smashed in while it was parked at Waterfront Park on Aug. 11, and a cell phone, a black leather purse and other valuables were stolen.

DUI Arrests
Randy Parker, 43, of 1144 Cinnamon Street, Bunnell, on Aug. 16.