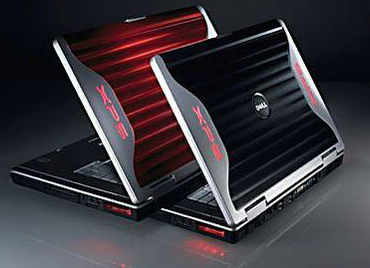 The following incident and arrest information was compiled using official documents, reports and affidavits obtained from government and law enforcement agencies. This feature is not inclusive. It is a sampling of reported incidents in the Flagler County area. Note: The U.S. legal system provides the presumption of innocence to those charged with a crime until guilt is proven in a court of law.
The previous crime report is available here.

Drive-By Rock-Throwing in Rymfire Area
At 4:30 p.m. on Aug. 8 a deputy was dispatched to the area of Rymfire Drive and Rodger Place where a juvenile had reportedly thrown a rock at a vehicle and fled into the woods. The deputy spoke with the victim, who said she was driving home when the rock was thrown at her windshield, causing a 5-inch hole. She said she'd seen a boy of about 10, black, wearing a gray shirt and white shorts, run into the woods from where the rock was thrown. No one was injured in the vehicle. A deputy located a juvenile who fit the description. The juvenile was identified. The victim declined to press charges as she worked out an agreement with the child's parents to pay for the windshield.
Arrested for Domestic Violence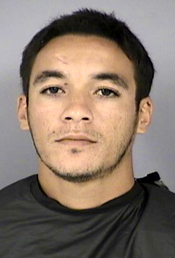 A deputy made contact with the 19-year-old victim, a woman, the afternoon of Aug. 9 at an address that won;t be disclosed to protect the victim. By then her boyfriend had left on a motorcycle, but was stopped by a Bunnell cop at the Sheriff's Office's request. The victim was visibly upset and crying. She said she and her 25-year-old boyfriend, Jan Bonilla, were sleeping. He woke her up and an argument ensued, with Bonilla allegedly getting on top of her in the bed, holding her down and pushing his thumb into her neck, which made her choke. When she was released, she said she attempted to defend herself only to be struck in the face with a closed fist, according to a police report. She then stated that she grabbed a knife in an attempt to defend herself, and heard her boyfriend allegedly threaten her: "I will kill you!" But she managed to get her boyfriend of seven months out the door and locked the door. Bonilla then kicked open the front door and entered the residence again and began pushing her around and calling her names. The victim said she was able to get away from her boyfriend and walked down the street from her residence, where she was able to use a neighbors telephone to call police. Bonilla was taken to the Flagler County jail.
Assault and Battery at Bull Creek Fish Camp
A sheriff's deputy responded at 10:52 p.m. on Aug. 9 to a report of an an assault and battery at 3853 County Road 2006 in Bunnell–Bull Creek Fish Camp. The victim was Brandon Williams, 19. Williams said he and Billy Smith, 18, were fishing at the fishing dock on the north side of the camp when the suspect accused him of stealing his fishing equipment. He stated that the suspect appeared to be drunk. Williams showed the suspect that he wasn't using his fishing equipment. The suspect said ok and walked back to his vehicle, a gray Chevrolet Impala, parked near the restaurant. Williams then saw the suspect leave his vehicle and begin charging toward him on the dock. Smith yelled to Williams that the suspect had something in his hand. The suspect thrust it at Williams, who grabbed it out of the suspect's hand. It was a pocket knife. A wrestling scuffle ensued and Smith and Williams were able to throw the man in the water to get away. The suspect was identified as being a white male, possibly older than 35, wearing a gray tee shirt and blue jeans. He was also described as having a crew cut style haircut and a having a goatee. The pocket knife was turned over to police. An investigating deputy found no one at the camp nor a vehicle matching the description earlier given. There was scattered fishing bait on the dock.
Cop Car Damaged at Buddy Taylor Middle School
Flagler County Sheriff's Deputy Weaver pulled into Buddy Taylor Middle School's parking lot on Aug. 8 at about 1 a.m. for a security check. Leaving the school, the deputy noticed a crack of about six inches in the lower corner of the windshield on the driver's side. The deputy was unaware how the damage occurred "as my vehicle did not hit anything and the damage does not appear to be intentionally caused by an unknown source."
An Odd Incident in the Rymfire Area
A deputy responded to 12 Ranber Place in Palm Coast the afternoon of Aug. 5, at 3:48 p.m. The deputy reports: A Spanish speaking female called 911 with an unknown problem and disconnected. The female called back and a Spanish speaker male was also on the line. Flagler County Communications further advised of a language bearing and believed that a disturbance was occurring and the suspect left the residence. Upon arrival, I made contact with the complainants, Humberto Vazquez and Rafaela Arana. Humberto stated that a white male, approximately 5' 10" wearing a hat and brown tee-shirt, forced entry through the rear door of the residence and then fled the area towards Rymfire Drive. I then advised Flager County Communications in reference to the suspect description and at this time I would possibly have trespass charges. Upon further investigation, it was determined forced entry was not made and the suspect entered the residence through the rear French door, which was not lock[ed]. Upon entering the residence, the suspect observed that the residence was occupied and he exited immediately through the same door and ran towards Rymfire Drive. The suspect did not commit any further crimes and Humberto or Rafaela were unable to provide a better description. They both had conflicting descriptions. Humberto stated that the male was very tall and muscular, while Rafaela stated the suspect was very skinny. Several deputies responded to the area and were unable to locate any white males wearing a brown tee-shirt. Rafaela Arana is from Cambodia and visiting until Aug. 6." None of the neighbors saw the incident.
Other Burglaries and Larcenies and Petty Matters
A knife, auto parts, a GPS and about $20 stolen from a Ford Mustang at 49 Serbian Bellflower Trail in Palm Coast between Aug. 5 and 6. The vehicle owner could not remember whether he'd locked the doors. There was no forced entry.
A GPS Gramin Nuvi 1450 stolen from a Ford Fusion at 32 Zubulah Trail in Palm Coast between July 31 and Aug. 1. No forced entry. The owner couldn't remember if he'd locked the door.
Prior tenants alleged to have stolen a washer-dryer after being evicted from 53 Seathorn Path in Palm Coast.
A Bluetooth headset for a Playstation stolen and recovered by a shoplifter at Walmart on Aug. 7.
Jewelry allegedly stolen by a 17-year-old friend of the victim's grandson at 2 Westrose Place in Palm Coast sometime between July and early August.
Computer cigarettes and alcohol stolen from a home at 95 Bird of Paradise in Palm Coast the night of Aug. night following a later party at the house.
Four Dell laptops stolen from Daytona State College's Palm Coast campus. The computers went missing after April 29, thew thefts were reported on Aug. 11.
DVD player and Sponge Bob, Dora the Explorer and Mega Mind DVDs stolen from a Pontiac Aztec at Unity Place in Palm Coast on Aug. 6. There was no forced entry.
Flagler Beach home at 609 Snowbird Lane burglarized by way of a sliding glass door sometime during the afternoon of Aug. 6. A $100 bill was stolen.
Air conditioner stolen from a vacant property on Rolling Fern Drive on Aug. 6
Boat motor stolen from 5478 North Ocean Shore Blvd. on Aug. 4 or Aug. 5.
Lavano Laptop valued at $1,500 stolen from an unlocked 2007 Toyota, at 600 Shady Oaks Dr. Apartments in Palm Coast, between Aug. 4 and 5.

DUI Arrests
Eddie Lamar Hutto, 63, of Rymshaw Drive in Palm Coast, charged on Aug. 5.