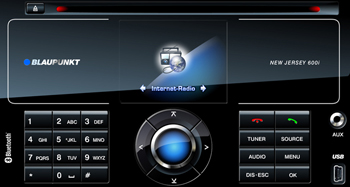 The following incident and arrest information was compiled using official documents, reports and affidavits obtained from government and law enforcement agencies. This feature is not inclusive. It is a sampling of reported incidents in the Flagler County area. Note: The U.S. legal system provides the presumption of innocence to those charged with a crime until guilt is proven in a court of law.
The previous crime report is available here.

Volvo Allegedly Stolen from Tire Kingdom Parking Lot
Jorge Mascarenhas had his 2002 Volvo towed toTire Kingdom at 1050 Palm Coast Parkway on April 13, after the car's engine blew on I-95. As he told it to a sheriff's deputy, Jorge spoke with the Tire Kingdom manager, Louis Larussa, about having the vehicle looked over to diagnose the problem. Jorge left the vehicle at Tire Kingdom and went on vacation to New York. When Jorge returned to Tire Kingdom on April 21, his Volvo was not in the parking lot. Louis told Jorge that a car carrier came to get the vehicle on April 16. Jorge said no one had permission to remove the vehicle from Tire Kingdom. He has no idea where his vehicle is now and believes it was stolen. Jorge said he was only concerned about the vehicle's tag. He valued the Volvo at $4000. Louis confirmed to a deputy that the Volvo was towed to Tire Kingdom on April 13, and that another employee completed a compression test on the blown vehicles engine, showing very low compression. The Volvo was then parked outside in the parking lot. Louis received a phone call from an unknown female with an unknown car shipping company on April 15 at approximately 4 p.m. The female said she had a request to have a black Volvo picked up. The female also said that the driver coming to pick up the vehicle will be at Tire Kingdom after hours on April 16 and asked to have Louis leave the keys in the Volvo's fuel door. On April 16, at about 3 p.m., Louis observed a white pickup truck pulling a trailer arrive at Tire Kingdom. The trailer had a Jeep Cherokee on it but appeared to have room for three more vehicles. The unknown white male driver (wearing an unknown company uniform) walked inside Tire Kingdom and spoke with Louis. The driver said the Volvo would be going to Miami. Louis allowed the driver to take the vehicle because he remembered that Jorge lived in Miami. The driver removed the vehicle and left without leaving any paper work. Louis said he did not contact Jorge when this happened. Louis was unable to provide further information about the driver or the truck he was driving.
Arson in the U Section
A deputy was dispatched to 79 Underwood Trail on April 23 in reference to a residential fire. A witness had observed a white male running from the area of the fire. The deputy saw three trash cans burning in street in front of the residence when he arrived there. A check of the residence showed that the cans were against the garage door and the left side of the residence, looking at the house from the street. There was fire damage to the garage door and to the outside of the structure, but no active fire. Contact was then made with the occupants of the residence and her infant daughter. They were OK. Contact was then made with the witness, who was 16 and won't be named. He said he was walking home from his friends' house nearby when he observed a large orange glow coming from a house down the block. He heard a loud bang and started running towards the residence, where he saw a white male running northbound away from the residence, wearing a white T-shirt. The witness went past the residence and looked for the male, but he was already gone. He then went to the front door of the residence and rang the doorbell until the resident woke up and came out of the house. The burning cans were dragged away from the house to the street. The homeowner arrived on scene at that point and said that her ex-boyfriend was arrested the day before at the residence for violation of injunction. His roommate was with him at her residence threatening her, getting in her face and stating that pay him his money, "He would take it out of her ass," the the home owner said no money was owed. The scene was turned over to the state fire marshal.
Assault and Battery on Bunnell's Cedar Street
On April 24 just after 4 a.m., deputies responded to 2019 Lancewood Street, Bunnell, in response to a physical disturbance. The deputy reports: "Upon arrival, I made contact with Troy Hutson (victim) and Nikki Perez, later identified as Stacy Pruett (victim). Troy stated that he was involved in a physical altercation with Henry Brock (suspect). Troy advised me that he had met Henry a couple days prior at a park. Henry was at Troy's residence, 2019 Lancewood Street, and needed a ride to his grandparent's house, 1144 Cedar St, Bunnell, Florida, which Troy agreed to do. Troy drove, Henry was in the passenger seat, and Stacy was in the rear passenger seat. Troy stated that while he was driving, he then became involved in a verbal argument with Henry. Troy stated that Henry was accusing him of taking his bag of'"weed.' At that time, Troy turned onto Cedar St, where Henry began striking him with closed fists. Troy was able to stop the vehicle, where both Henry and Troy got out of the vehicle and continued to fight and wrestle on the ground. Troy stated he was only trying to defend himself. Stacy also exited the vehicle and attempted to break up the fight. Stacy stated that she was struck in the back of the head, unknown by which subject. Deborah Brock (Henry's mother/witness), Gladis Brock (Henry's grandmother/witness), also attempted to stop the fight. Parties then separated, Troy and Stacy returned 2019 Lancewood St. Troy was transported to FHF (Florida Hospital Flagler) by ambulance. Stacy also went to FHF, by self-transportation."

Henry, 21, gave different versions of what happened. The investigating deputy concluded that Henry was the primary aggressor, and arrested him for simple battery. He was taken to the county jail without incident. Brock faced a felony battery charge in November 2009.
Shooting a Truck
A resident at 16 Burma Place in Palm Coast reported that someone fired a .22 at the back of her 2001 Chevrolet S-10 pick-up, which was parked in her driveway. A deputy's investigation revealed that six shots were fired at or into the truck. One of the .22 caliber bullets was fired into the rear of the capped bed of the truck, in a pile of clothes. Four shell casings were discovered in the roadway in front of the residence. One round had deflected off the driver's side's bed and struck the garage door.
Two Men, A Woman and a Fight
At 11 p.m. on April 26, a deputy responded to 37 Fairbank Lane in Palm Coast in reference to a physical disturbance. The deputy reports: "Upon arrival I made contact with Kristen Westbrook (victim) who stated she had come to the residence to get some of her personal belongings. Kristen and her boyfriend Bruno Barletta (suspect) began arguing over the dog. Kristen stated she told Bruno that if he took her things that she was going to call the cops and at that time Bruno turned around and grabbed Kristen by the neck and "slammed" her onto the ground. Kristen began screaming for help and hit the talk button on her phone to call her husband Kenneth Westbrook (witness) for help. Kristen stated she and Bruno "wrestled" around the bedroom and bathroom. Bruno was putting his hands over her throat and mouth telling her how much he hated her and that he wanted her to die. Kristen had got her head free and began yelling for help again and told Bruno that she was calling the police. Bruno tried to take the phone from her so that she could not dial 911 but she would not let go of the phone. Kristen stated Bruno "slammed" her head into the ground again and punched her in the face. Kristen stated at that time Kenneth came into the bedroom and pulled Bruno off of her and Bruno began attacking Kenneth. Kristen stated Bruno and Kenneth "rolled" around in the driveway and at that time she called 911."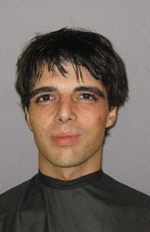 The deputy continues: "I also made contact with Kenneth Westbrook who stated that he was at the residence getting some of his personal things when he heard yelling from inside the house. Kenneth stated that he walked inside the house through the garage and saw Bruno put his hands on Kristen. Kenneth stated that he pulled Bruno off of Kristen and then Bruno charged at Kenneth. Kenneth stated that he "slammed" to the ground. Bruno was trying to hit Kenneth but never did. Kenneth stated he was knocked to the ground and Bruno ran across the street into the neighbor's yard. […] I made contact with Bruno and asked him what was the situation and he stated that he was in the house when Kenneth came out of nowhere and started attacking him. Bruno stated that Kristen was his girlfriend and Kristen and Kenneth were going through a divorce. Bruno was at the house getting his personal things when he was attacked by Kenneth. Bruno stated that he was held down by Kenneth and Kristen was "stomping" on his head. Bruno then ran
across the street to the neighbor's house to get help and was followed by Kenneth. Bruno stated that Kenneth pushed him into the front of the house causing some damage to the storm drain at 36 Fairbank Lane. Deputy Kocorowski read Bruno Miranda warning and Bruno said nothing further. Upon investigation, Kristen's left eye was swollen and beginning to bruise and she also had several marks on her arm. I checked the bathroom for signs of a fight and found a mop bucket that had tipped over with water on the ground. […] All parties refused medical treatment at the scene. Bruno was arrested for domestic battery by strangulation and tampering with a victim/witness," and taken to the Flagler County jail.
Damaging Burglary on Sea Front Trail
A residential burglary was reported on April 21 at 11 Sea Front Trail in Palm Coast, where the owner's daughter had arrived to find the door open and kicked in. She waited outside until police arrived. The master bedroom had been gone through, so was the daughter's bedroom. Four jewelry boxes and their contents were reported stolen, including:
Diamond Ring, platinum in a diamond shape with small diamond throughout – $3,000.
2 Pair – Gold stud with blue stone – $ 50 each
2 Pair – Silver Half Hoops with diamond – $50 each
Necklace, thick silver 18 inch flat chain – $100
Bracelet1 , Gold & Cubic Zirconia; Bracelet 2 $50; Gold & blue sapphire with fake diamond – $50.
Jewelry Box 1: rectangular music box, dark wood with cloth on I side – $40; Jewel Box 2: round marble tan color – $20
Jewelry Box 3: Children's tall with 4 drawers – $20; Jewel Box 4: black leather – $100
A pillow case was suspected to have been used to stash and carry the stolen items. The front door of the residence had been kicked in and there was a dirty footprint on the door. The print was approximately a size 8 or 9 men's shoe. The door frame had been broken with the door hardware and wood splinters were lying on the floor. The master bedroom had drawers that were opened as well was some boxes in the closet. The daughter's bedroom only had the jewelry box taken from it, the rest of the daughter's room and remainder of the house appeared not to have been touched. No suspect or witnesses.
Property Damage at Belle Terre Elementary
An assistant principal at Belle Terre Elementary School in Palm Coast reported that at 6:50 the morning of April 21, a food delivery truck was backing into the loading dock at the rear of the cafeteria and struck the building causing damage to an overhang located above the loading dock. It is unknown on the amount of damage done until the school board can get an estimate completed. It did not appear the damage would interfere with the structural integrity of the building. The truck driver was not on scene when the deputy was there. The driver of the truck is employed by Williams Institutional Foods, the company that also owns the semi truck. The School Board will contact the food service company to have the damage repaired.
Other Burglaries, Larcenies, Losses and Petty Crimes
Car stereo stolen from a Ford F-150 at 7 Slingshot Ct. in Palm Coast on April 21 or 22.
Bullet holes reported in windows at 145 Knox Jones Ave., Bunnell. Incident happened anytime between late March to April 20.
Burglary of a residence reported at 60 Pritchard Dr. in Palm Coast. Burglary happened any time between April 18 and April 21.
The driver-side door of a Dodge Ram 1500 parked at the owner's home at 28 Seven Champions Path N. was pried open, and a $179 satellite radio and CD player and bowie knife were stolen, along with a magazine clip for a .45 caliber handgun. The larceny was reported on April 21.
Burglary reported on April 21 at 9 Slogan Court in Palm Coast, where $30 in loose change was reportedly stolen from a bedroom dresser, after the front door's decorative window was broken to enable the forced entry.
A student at Indian Trails Middle School reported her iPod stolen on April 21 from her bookbag, before 5th period.
An attempted burglary of a vehicle parked at 22 Longfellow Drive in Palm Coast was reported on April 24, in the wee hours. Nothing was stolen.
Satellite radio reported stolen from a Chevrolet Tahoe at 17 Radcliffe Dr. in Palm Coast on April 23.
TV/VCR/Video player reported stolen between April 24 and April 25 at 1737 Forest Park Street in Bunnell, from a vehicle parked in the owner's driveway.
$140 in Cash and a cell phone were reported stolen from a Dodge Ram 1500 at 56 Riverwalk Drive in Palm Coast on April 24. The car had been left unlocked.
Jewelry worth about $1,500 reported burglarized from a residence at 122 Bickford Drive in Palm Coast. The burglary took place either on April 23 or April 24.

DUI Arrests
Eric John Valent, 29, of Florida Ave. in Bunnell, arrested on Old Moody Blvd. on April 23.