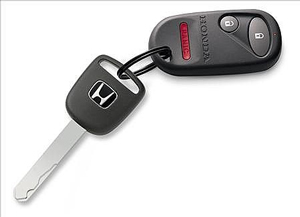 The following incident and arrest information was compiled using official documents, reports and affidavits obtained from government and law enforcement agencies. This feature is not inclusive. It is a sampling of reported incidents in the Flagler County area. Note: The U.S. legal system provides the presumption of innocence to those charged with a crime until guilt is proven in a court of law.

Car Stolen During a Workout at the YMCA
Claudia Chianese arrived at the YMCA shortly after noon on April 18, hung her car keys on a board designed for car keys on the wall inside the building, and went off to her workout. The keys were gone when she was done. She asked her husband to bring a spare set, thinking the keys may have been misplaced. She looked for the keys with a YMCA employee, and the pair checked to see if the car, a Honda Accord with a Halifax Plantation tag on the front of the car, was in the parking lot. It was. While Chianese waited for her husband to bring the spare keys, the car was stolen. A YMCA employee told a deputy that a white female and white male came into the YMCA and sat down and were drinking coffee and looking through some brochures that were on the wall beside the board which contained the vehicle keys of people using the exercise machines. They were 15 or 16. Chianese filled out a stolen vehicle report and went home to cancel her credit cards. Her cell phone was in the car. A deputy asked a dispatcher to ping the cell phone to locate the vehicle. The service provider refused to cooperate. But hospital security produced a video of the white male juvenile the YMCA staffer had described. A be-on-the-lookout was issued for the vehicle in Flagler and surrounding counties.
Bloody, Dazed Encounter at the Library
Devin Rodgers, a 19-year-old resident of Bren Mar Lane in Palm Coast, was driving by the Flagler County Library on Belle Terre Parkway with his mother on April 16 when, noticing someone he knew in the parking lot of the library, he had his mother stop there. He got out of the car and, as he told it to deputies, confronted the man. Rodgers claimed he did not remember what happened next, and thought he was day dreaming the whole incident. But he did say that the man he was confronting was called Josh, and that it was over a personal issue. Rodgers says the next thing he remembered was being on the ground, and being woken up by his mother on the ground. His mother said she did not watch what Devin did when he exited the vehicle, but when she did look at him he was on the ground being kicked in the head by the Josh subject. Josh, she told deputies, then fled on foot towards the United Methodist Church on Belle Terre Parkway. Rodgers's mother then approached him and saw that he was unconscious. When deputies and paramedics arrived, he had a bloody nose and appeared to be very confused. EMS responded and treated him, but he did not want to go to the hospital. A police search of the neighborhood turned up no suspect.
Dog Trouble
The evening of April 18 a deputies responded to 90B Farmsworth Drive in Palm Coast regarding an animal problem that had caused a verbal altercation between two residents, Nancy Moncayo of Fairmont Lane and Jaclyn McCort of Farmsworth Drive. The reporting deputy writes: "I separated the parties and it was determined that Maria Malheiros had been injured after a small dog ran between her and tripped her in the road. Maiheiros appeared to have a hand injury and was visibly shaken. Rescue 22 responded to assess her injuries and she was later transported to FHF," that is, Florida Hospital Flagler, "for her minor injuries. I then spoke with Moncayo, who stated that she responded to help her mother and knocked on the door of 90B Farmsworth Drive and Jacklyn McCort began arguing with her. It was determined that McCort was not the dog owner and the owner, Joseph Townsend, arrived while I was on scene. Moncayo stated that McCort was belligerent with her. I spoke with McCort, who stated that Moncayo was aggressive when she came to the door and she was being belligerent with her. McCort signed a trespass warning against Moncayo." The dog is a 2-month-old German shepherd.
Violence While Pregnant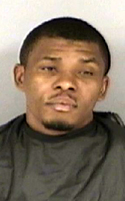 Late the evening of April 15, a deputy responded to a residence on Florida Park Drive in Palm Coast where a five-and-a-half-month pregnant woman reported that her husband, Nathaniel Hudson, drove home drunk and hit the garage wall when he parked. The woman said Nathaniel should not be driving because his driver license is revoked. She demanded the keys back from him. They argued. Nathaniel reportedly grabbed the woman by the shirt and pushed her into the wall by the front door. The woman's two sons, 15 and 12, both witnessed the altercation and got Nathaniel away from their mother. He began to "wrestle" and try to fight with them, calling them obscene names and throwing objects around the house. A wooden stool and some type of a potted plant were broken. Nathaniel was booked into jail on an aggravated battery charge.
Raccoon, R.I.P.
A deputy reports that on April 17, at 9:50 p.m., he responded to the area of 20 Long Pl. in Palm Coast in reference to a raccoon in the area. The deputy reports: "Upon arriving on scene, I observed a raccoon walking in the swale next door to 20 Long Pl. The raccoon appeared to be sick and was walking with a limp. I determined it was in the best interest to put the raccoon down. I unholstered my department issued Glock and discharged three rounds into the raccoon. I could not retrieve the spent casings due to them falling in the grass and it being dark. Dispatch was notified to contact the City of Palm Coast Public Works to remove the raccoon carcass from the area so no other animals or neighborhood pets would come in contact with the animal."
Shoplifting Spree at Kohl's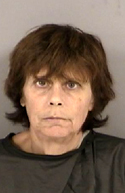 Jan Sochalski, 56, of Eathan Allen Drive in Palm Coast, was arrested on April 15 on a grand theft charge after a shoplifting spree that amassed items worth $945.93. Brian Baluta, the store's theft-prevention manager, had watched Sochalski shopping. She paid for some items. Not for many others. The list of unpaid items:
Toddler Tank Tops valued at $6.50 each
6 Misses shorts valued at $24.99
3 Sonoma Sport wears valued at $18.20 each
2 Boys Pixar toys valued at $6.79 each
2 Picture Frames valued at $9.99 each
1 Pair of Men's Black dress shoes valued at $38.99
4 Pair of Toddler Shirts valued at $6.50 each
1 Pair of Gloria Vanderbilt shorts valued at $21.99
2 Men's Dress Shirts valued at $17.00 each
3 pair of Sonoma Sportswear valued at $18.20 each
I pair of Men's Swimsuit valued at $27.99.
All the items were recovered. Sochalski was booked at the Flagler County jail, and posted $1,500 bond.
Other Burglaries, Larcenies, Losses and Petty Crimes
Stolen bicycle at 19 Sanchez Avenue in Palm Coast, reported on April 17.
Burglary of a house at 1228 Rosewood St. in Bunnell, reported April 19. Among the items reported stolen: blood pressure medication, a $20 bill, a 14-karat gold necklace.
Burglary at 3 Eagle Crest Park in Palm Coast, reported on April 19. A bicycle was reported stolen from the garage.
Burglary at 30 Winthrop Ln. in Flagler Beach, reported on April 19. Jewelry reported stolen.
Larceny reported at 13 Cool Water Court in Palm Coast. Diamond ring worth $5,000 reported missing.
Larceny of vehicles reported at 22 St. Andrews Court in Grand Haven and 26 Village View Drive, reported on April 18, both with electronics, including Gramin Nuvi, reported stolen.
Larceny reported at 503 S. Old Dixie Highway in Bunnell, on April 18, watch reported stolen from a vehicle.
Larceny reported at 17 Rainbow Drive in Palm Coast, on April 15, where numerous credit cards and a wallet were reported stolen from a car.
A resident of 13 Bickwick Lane reported vandalism to her 1996 white Lexus on April 15: the vehicle had been spray-painted with the words "bitch" and "sugar in your tank bitch." The gas cap was open, and sugar was on the ground.
All four tires on a 1985 brown Pontiac belonging to a resident at 8 Rainrock Place in Palm Coast were reported slashed on April 16.
The front passenger window of a car was smashed in and a purse containing credit cards, and a GPS device, were stolen while the car was in the parking lot at First Baptist Church at 6050 Palm Coast Parkway in Palm Coast. The larceny was reported on April 17.
Burglary reported at Cody;'s Corney in Bunnell the early morning of April 17. Cigarettes and beer valued at $115 were stolen.

DUI Arrests
April 20: Anthony Olsen, Fox Circle, Palm Coast. Age not given.