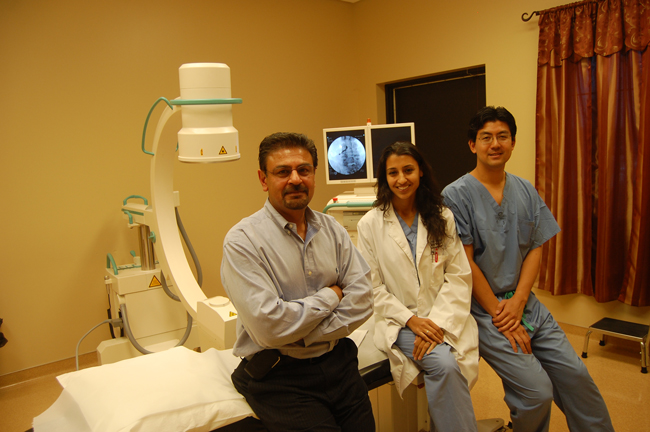 Imagine comparing The New York Times to the National Inquirer. Or Lawrence Olivier to Fabio. Or Van Gogh to Thomas Kinkade.
Besides being stunned and not a little bit aggrieved, that's how the four doctors at PRC Associates, the pain management clinic in Palm Coast (in the greenish building next to Florida Hospital Flagler) and four other locations in Volusia County, felt after Flagler County Sheriff Don Fleming attached the words "pill mill" to their operation.
"The typical pill mill," says Vinod Malik, a physician with several board certifications and the director of PRC Associates for 11 years, "you walk in, no appointment needed, no evaluation by a physician, you pay cash, you get your prescription, and you go home."
The PRC practice, as Kavita Sharma, one of its doctors, prefers to identify it (rather than a mere "clinic," because "no one can walk in and say, I want to be seen today"), couldn't be further from that. No walk-ins are accepted. It's a referral-only practice. It's an elaborate, "interventional" pain management operation staffed by four doctors, each with at least two board certification, each predisposed to shun pills, each dealing directly and exclusively with his or her patients without the intercession of nurse practitioners or physicians' assistants.  The four doctors have privileges at all Florida Hospital facilities. Pill mill doctors not only would generally be denied such privileges: they'd be segregated from the rest of the medical community, which doesn't want to be associated with them.
Pill therapy generally goes against the doctors' principles and medical philosophy: they're there to cure patients of their pain or their dependence on narcotics, not to feed it. And they do so mostly through "interventional" means such as injections, radiofrequency ablations, and other, equally tongue-twisting procedures that pill mill patrons have no use for.
As for Oxycontin, the pain medication that's a favorite of pill mills—a single pill sells for $4 at a pharmacy, but for $20 to $30 on the street, and for up to $60 the further north you go—it barely registers on the doctors' prescription list. Thousands of patients are on the clinic's roster. Tse Lee, one of the four doctors, has just one on Oxycontin (chances are, it's a cancer patient), and none of the doctors has any younger person on the pills.  When those younger people come in and list Oxycotin or Oxycodone (its quicker-acting equivalent) on their chart, it's an immediate red flag.
---
Share Your Stories:
If you have experienced these clinics and practices and have stories to tell, or different perspective, please tell us about them in the comments or email them to

[email protected]
---
---
The clinic doesn't take cash payments—cash payments are a pill mill specialty. Patients are required to sign a narcotic agreement and submit to urine tests to ensure that they're following their prescribed regimen. If any diversion is detected, it's a sign that the patients are either abusing the drugs or selling them. If, for example, they've been prescribed certain pills but their urine doesn't show that they've been using them at the correct dosage, they're not in compliance with their narcotic agreement. "If they don't comply with that they get fired," Sharma says. "You actually discharge the patient if they don't comply with or fail a narcotics screening." She adds: "Word on the street is, if you want your pills, don't go top these doctors. They won't write prescriptions for it."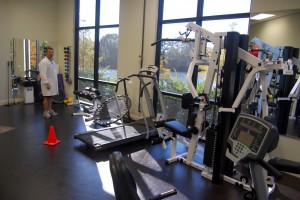 Lou Salvagio, a Palm Coast chiropractor whose operation Fleming also categorized, incorrectly, as a pill mill, has referred patients to PRC Associates. Speaking of Vinod Malik, the senior physician in the group, Salvagio said: "Now, Dr. Malik, to get him to prescribe medication when I send him a patient, you might as well pull all wisdom teeth from his mouth."
Salvagio himself felt maligned by his medical and fitness center's comparison to a pill mill. Salvagio can't even prescribe pills as a chiropractor. And since February he hasn't had a doctor on staff who could prescribe. A physician left his practice at the time because the market could support her fees, and Salvagio's four-month addiction-recovery program required patients to pay half their charges out of pocket, once insurance ran its course. The center today is a rather large facility on Boulder Rock Drive, opposite Home Depot, where patients can get physical therapy, chiropractic care, "nutritional and spiritual counseling," aquatic therapy (the only one of its kind in town), and a full-service gym, with a dance studio and two music rooms thrown in for good measure.
So when Fleming attached the word "pill mill" to the operation, Salvagio, who's known Fleming for a long time, was floored, even if Fleming deemed the operation "legit." "Can I call a robber legal? Is that not an oxymoron?" Salvagio said. "He needs to really start defining what a pill mill is, not saying we have three pill mills."
In Palm Coast 16 years, Salvagio said the comparison hurt his business, though he has no quibble with Fleming's goal. "The purpose of what Don is trying to do," Salvagio said of the sheriff, "I support 100 percent. He's trying to get rid of these people who use narcotics either to make money or to feed their addiction." But, Salvagio said, going by the definition of pill mills, there isn't a single such operation in the county. There was one a year ago, he said, but he would not name it. Whoever ran it, he said, straightened up and quit operating as such.
Fleming wants Flagler County governments to write ordinances imposing a one-year moratorium on pill mills, which are usually shady operations that do what the name suggests: more than half their operation consists of prescribing narcotics, so they dispense narcotics on the equivalent of a conveyor belt—not for legitimate medical reasons, and without being properly registered with authorities. They're big in South Florida, where local governments have been aggressively shutting them down and forcing them to migrate north. They've moved into Broward and Volusia counties where some have been shut down there, too.
During a town hall meeting earlier this month, Fleming spoke of three pill mills in Flagler County. The three, he said, are "technically legit, but I don't want to see other ones come in the county." Speaking to FlaglerLive, he named two of them by name, Salvagio's practice and that of Robert Fruehan, and referred to the third by its location rather than by name, though the place is familiar to anyone who's been in the area: PRC Associates. In every case, the doctors at those practices say, Fleming was completely off base. Fleming himself has since retracted the association between those practices and the notion of pill mills. (Fruehan was contacted for this article, but was unable to be interviewed.)
But the association was damaging and confusing at precisely the time when Fleming was aiming to educate the public about the difference between legitimate pain management practices and questionable businesses. So the physicians in those practices took it on themselves to clean up the damage and prevent further confusion.
Fleming wants Malik to serve on an advisory council that would guide local authorities as they develop and monitor a pill mill moratorium, which wouldn't be without its problems. Such a moratorium, Malik himself cautions, might be unconstitutional if it keeps practices such as his from setting up shop. That debate—who might practice and who might not—is ongoing, though until now it's taken place in specialized circles. The general public has been made little aware of the challenges posed by pill mills or of the important nuances and differences between pill mills and pain management practices.
As Fleming sees it, the moratorium would mean that new pain management clinics would not be granted certificates of occupancy for a year. That would give a state law design to crack down on pill mills, and that went into effect on Oct. 1, time to sharpen its teeth. One of the law's components is a drug-dispensing database that has not yet been developed. (Malik, who serves on the Florida Academy of Pain Medicine, says he's "actively involved in forming those laws.") A monitoring system is in place, but it doesn't go beyond patients with insurance. And cash purchases aren't tracked, so medical practices already predisposed to follow the law are monitored, but operations designed to evade it are not.
So pill mills, for now, continue to thrive, feeding addictions—and damaging the reputation of the legitimate and necessary pain management profession.