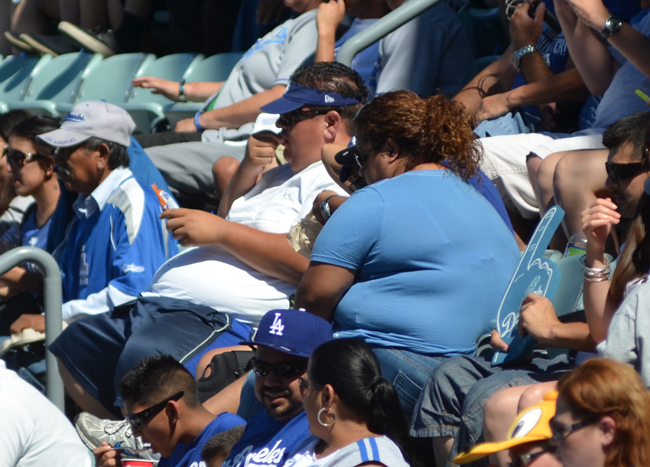 As if on cue, Flagler County Health Department Director Patrick Johnson on Tuesday highlighted his annual report to the Flagler County Commission by noting the leading causes of bad health and death in the county: unhealthy body weight and tobacco.
"Public health is really population health," Johnson said. "If you look around today, what's killing us, it's tobacco and obesity."
On cue, because only two weeks ago the same commission approved a draconian—and unusual—policy aimed at the private conduct of its public employees. The new policy requires all new hires to have been tobacco-free for a year, and forbids them from using tobacco products—any tobacco product—even in their time off the clock. The policy does not address overweight employees, or potential employees, who far outnumber smokers.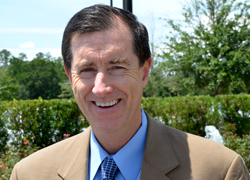 In 2012, according to the Florida Department of Health's compilation of death causes in Flagler County, 318 people died of cancer, 242 died of heart disease, 65 died of chronic respiratory disease, and 44 of diabetes. Those four categories, which are in large part directly or indirectly related to dietary or tobacco issues, account for more than half the 1,163 deaths recorded in the county in 2012.
"The future of public health is going to be trying to help keep people healthy rather than treat them when they're sick, and developing standard public health services across all health departments," Johnson said.
Two initiatives will be the centerpiece of the health department's strategy in the coming year: Tobacco Free Flagler, and the state's Healthy Weight initiative. "Over the next 20 years in Florida," the state health department warns, "obesity could contribute to: 2,442,415 new cases of type 2 diabetes, 6,188,174 new cases of heart disease and stroke, 5,261,978 new cases of hypertension, 3,266,082 new cases of arthritis, and 869,214 new cases of obesity-related cancer."
Some sobering Flagler facts: overweight or obese children now account for 29 percent of the population in elementary schools. In middle and high schools, it's 26 percent. For adults, it's 66 percent. Tobacco kills, but obesity kills more (though, ironically, tobacco users tend to be slimmer, nicotine being an effective appetite suppressant, a correlation no health department will speak of publicly). The health department doesn't want "negative focus" on the sobering numbers. Rather, it wants to highlight the fact that, say, 71 percent of elementary-age children are at a healthy weight, or that a third of adults also are. (No congratulatory cookie for those: watch that waistline.)
"The goal," Johnson said, "is to try to increase the number of people who are at a healthy weight, and by doing that, collaborating with businesses, schools and local government and community organizations." He said that just as his staff has been "spreading that gospel" regarding tobacco use, it would do so regarding attaining a healthier weight.
Proper nutrition, increasing the incidence of breastfeeding, and increasing awareness of the so-called body-mass index will be part of those efforts. The BMI, for example, provides men and women's healthy body weight in relation with height. A healthy BMI is anywhere between 18.5 and 24.9. Below that, you're underweight. Above that, you're overweight. And above 30, you're obese. It doesn't take much to get there: if you're 5'10'' and 210 lb, you're in the obese category already. (Calculate your BMI with the calculator to the right.)
The discussion on tobacco and obesity was part of the larger county health profile Johnson provides the county every year.
Health departments were started in Florida in the 1940s, he reminded commissioners, when the state agreed to pay for the departments as long as the counties provided the property and the building. The state would pay the employees. Just three states in the Union have that sort of model. The inspiration was disease control: Floridians were being killed by sexually transmitted diseases, tuberculosis, yellow fever. The health departments would help diminish the carnage, along with providing vital statistics (birth and death certificates, causes of death and so on) and health education.
"Historically we've been used to fill gaps," Johnson said. "We were the home-health care providers in the 1970s and 80s. That has gone to every other agency that provides it now. We were the primary providers of flu shots for many, many years. Six years ago we gave 9,000 flu shots. This morning I think we gave our first one, and we ordered only 300 flu shots."
The department also fills the gap with health care for the poor, providing primary care (something just 11 percent of health departments across the country provide).
Locally, Medicaid population is decreasing, with many individuals moving into managed care. The department estimates a decline of 1,500 in Medicaid enrollment. The health department has three contracts with managed care providers. "We are going to remain in the primary care business as long as we're needed," Johnson said. But on average about 20 people a day visit the department for primary care, down from a peak of 28 a day. Some 20 a day come in for immunizations.
On the other hand, some 4,000 patients seek out dental health services from the department, and on average, the department sees 123 people a day, with 50 of those visits covered by the federal WIC program (Women Infants Children).
There were no fewer than 300 animal bites in the county in 2012, and one monkey bite ("you don't normally get bit by a monkey," Johnson said). Flagler County also has one active tuberculosis case, with a nurse from the Health Department going to that individual's house every day to administer medicines and ensure that the virus is eliminated without propagating. "It can go on as long as six months," Johnson said, noting that the case in question only got initial medical attention after the tuberculosis had progressed quite a bit: the woman was hospitalized and on a ventilator at one point. "If somebody has not as severe an active case it can be as short as three months."
The county also had one scabies outbreak, one norovirus outbreak affected 36 people (though 700 were affected), a foodborne disease, five cases of chickenpox in elementary schools, with nearly 3,000 children exposed—which means that those nearly 3,000 children did not contract the diseases because of "the power of vaccination," in Johnson's words. There remains an insistent and noisy minority of parents who do not vaccinate their children, overwhelmingly because of misinformation—and outright lies—about vaccines as triggers of autism or other harmful conditions. There is no vaccine yet for dangerous superstitions.
There were also seven cases of whopping cough, which is also vaccine preventable, and cases of hand, foot and mouth disease at day cares.
The department, which has 56 employees, cut costs by 12 percent last year, 5 percent this year, mostly by attrition.