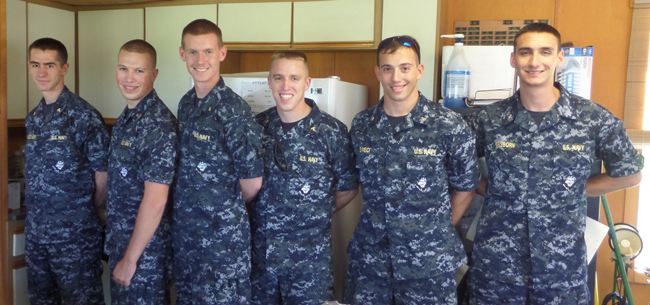 The Flagler Gun & Archery Club's Cancer in the Crosshairs fundraiser on May 4th raised $3,150 for cancer research, the club announced.
"It takes a lot of work to organize an event like this," said Flagler County Undersheriff Rick Staly. "But these guys are passionate about doing their part to donate to cancer research and we hope to continue to be involved as the event grows," he added.
The Holly Hill Police Department and Flagler County Sheriff's Office competed in shooting matches in this first-year event, and a Flagler County Sheriff's deputy won the event. Officer Jack Sventko was the winner of the three-gun competition. He was presented with the Charles T. "Chuck" Sease memorial trophy. Deputy Charles Sease was a Flagler County deputy who was struck and killed by a vehicle being pursued by officers on July 5th, 2003.
The Embry Riddle Aeronautical University ROTC also competed, and the gold medal student winner was David Bailey.
The fundraiser was started when club member Ken Smith's godmother was diagnosed with pancreatic cancer. Ken asked club president Steve Canfield if they could hold a small fundraiser for her at the range. Steve presented the idea to the club's board in September. Board members approved the two-day event.
Marlene Germain was diagnosed on August 12 and died on Dec. 19. She was 62. "The fundraiser for Marlene turned into a memorial fundraiser in honor of her life," Smith said.
The event was scheduled to feature three-gun competitions, rifle matches, pistol matches, a collegiate competition, skeet matches, trap matches and archery. Rain on Saturday, however, put a damper on some of the events.
Marlene's two children, two grandchildren, and husband traveled from Massachusetts to attend the event. Her husband was presented with an American flag in her honor at an emotional ceremony performed by the ERAU ROTC.
Flagler Gun & Archery Club is located on 130 acres in western Flagler County at 1290 CR 90 East, in Bunnell. The club offers recreational and competitive shooting and archery for all ages. Memberships are available. The Club Offers Trap Fields, Skeet Fields, Sporting Clays, 200 Yard Rifle Range, Pistol Range, Silhouette Range, Archery Range, Black Powder, Action Pistol Range, and a variety of Firearms courses taught by fully certified NRA instructors. More information is available at the club's website, on Facebook, or by calling the club at 888/823-4251.