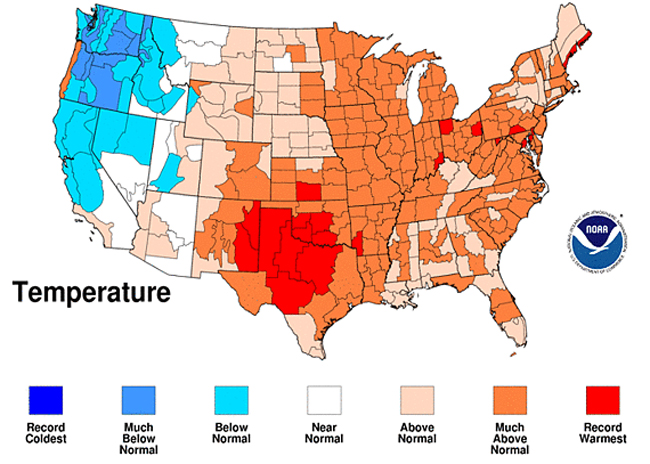 Alert, 9:45 p.m.: A fully-involved fire was burning at a house at 190 Florida Avenue in the southern end of the Mondex (Daytona North) late Tuesday evening. The house, a 600 square foot mobile home last valued at $28,000, has been reportedly vacant. The house was fully engulfed in flames by 9:50 p.m. Bunnell and Flagler County Fire Rescue responded.
You wouldn't know it from news coverage here or elsewhere, but Flagler County firefighters are working on active wildfires. The list is growing with every thunderstorm, as lightning triggers new fires–most of them small, but still dangerous enough to require immediate and at times sustained responses from firefighters.
The drought index was 343 late last week in Palm Coast, on a scale of 800, with 800 being bone dry and zero meaning that the ground is saturated. In Flagler County on Monday, the drought index was 368 and climbing. The drier the weather, the higher the index will go, intensifying the risk of fire.
The Espanola Fire, which broke out on May 30, is still burning after two and a half months, mostly smoldering underground in dry, organic material called peat. The fire is still at 5,136 acres. Most of those are inactive acres.
"It is really dry out there and we are not out of danger from wildfires yet," Flagler County Fire Rescue Chief Don Petito said.
"The drought index of 368 is just an average across the county. There are places in the county were the index is 500," Petito said. "I hate to say it but what we really need is a tropical depression to put some water back in the swamps and put some of these fires out."
Petito may yet get his wish. Forecasters at the nation's Climate Prediction Center are calling for an increase in named storms during the Atlantic hurricane season, which doesn't end until November 30. (See below.)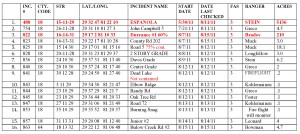 The next-largest fire in Flagler is near Rima Ridge off of Durrance Lane, at 210 acres. The remaining fires are under 18 acres each; four of them are a tenth of an acre or less. Calling them active stretches the definition of the term: Monitored is more accurate, in that those fires have been put out, there are no actual firefighters at each scene, but they're checked periodically to ensure that no flare-ups occur.
Petito is asking residents to be extremely careful with any outdoor burning, even though the county has not re-instituted the burn ban that was in place for most of the winter and spring.
Meanwhile, the National Oceanic and Atmospheric Administration (NOAA) is reporting that persistent, scorching heat in the central and eastern regions of the United States shattered long-standing daily and monthly temperature records in July, making it the fourth warmest July on record nationally, according to scientists at NOAA's National Climatic Data Center.
The heat exacerbated drought conditions, resulting in the largest "exceptional" drought footprint in the 12-year history of the U.S. Drought Monitor. "Exceptional" is the most severe category of drought on the drought monitor scale. Drought conditions at several locations in the South region are not as long lived, but are as dry, or drier, than the historic droughts of the 1930s and 1950s.
The average U.S. temperature in July was 77.0 degrees F, which is 2.7 degrees F above the long-term (1901-2000) average. Precipitation, averaged across the nation, was 2.46 inches. This was 0.32 inch below the long-term average, with large variability between regions. This monthly analysis, based on records dating back to 1895, is part of the suite of climate services NOAA provides.
41 of the lower 48 states had above-normal, much-above-normal, or a record warmest July. Only seven of the lower 48 states – all west of the Rockies – experienced a July average temperature near or below the 20th century average.
The South climate region — Arkansas, Kansas, Louisiana, Mississippi, Oklahoma, and Texas — had its warmest single calendar month for any climate region on record. The average temperature of 86.1 degrees F, bested the previous all-time record of 85.9 set in July 1980 in the South climate region.
During the May-July period, a persistent trough/ridge weather pattern set up across the U.S., bringing above normal temperatures to the eastern half of the country and below normal temperatures to the western third. This pattern resulted in Washington State having its coolest May-July period on record, and the Northwest climate region tied with its second coolest. The West climate region had its 10th coolest May-July period.
Last week, NOAA issued its outlook for named storms during the Atlantic hurricane season.
Across the entire Atlantic Basin for the whole season – June 1 to November 30 – NOAA's updated seasonal outlook projects, with a 70 percent probability, a total of:
14 to 19 named storms (top winds of 39 mph or higher), including:
7 to 10 hurricanes (top winds of 74 mph or higher), of which:
3 to 5 could be major hurricanes (Category 3, 4 or 5; winds of at least 111 mph)
The Atlantic basin has already produced five tropical storms this season: Arlene, Bret, Cindy, Don and Emily. All eyes this week are on Emily, which continues to develop and move towards the United States.
The last hurricane to make landfall in the United States was Ike in 2008. Last year saw above-normal hurricane activity, but none made landfall in the United States. August through October are peak months of the Atlantic hurricane season, and FEMA urges people not to be lured into a false sense of security by the lack of hurricanes so far this year.
"It is still early in this hurricane season and we know it can take only one storm to devastate communities and families," said FEMA Deputy Administrator Rich Serino. "Many disasters come without warning, but that's not the case with hurricanes. This is hurricane season, if you haven't already, now is the time to take a few simple steps to get you and your family prepared. Anyone can visit www.ready.gov to learn more."