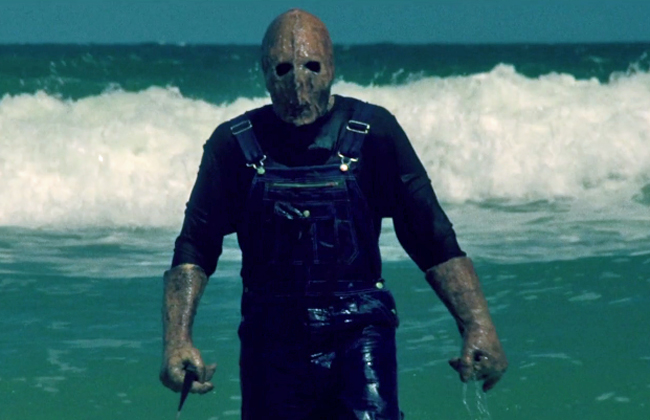 Note: The Flagler Film Festival started Friday evening and is running through Sunday at the Hilton Garden Inn, in Palm Coast. All Festival passes in advance are $25, $30 at the door. Individual passes are $5 in advance per block of movies, $6 at the door.
Rare is the aspiring filmmaker lucky enough to be the next Steven Spielberg, the guy who changed the industry with his "Jaws" almost 40 years ago and started the summer blockbuster tradition before he was 30. But any film teacher worth his Godard will tell you a serious student needs to watch movies—lots and lots of movies. And of course to enter film festivals.
Thanks to the opportunity provided by three local entrepreneurs, some fledgling movie makers have gotten that chance with he first ever Flagler Film Festival, which runs January 10-12 at Palm Coast's Hilton Garden Inn. Kathryn Barry, her husband James, and Orion Christy, the three founders, screened entries for months. They've now made their picks.
Fourteen of the 46 submissions originated in Florida. Four from Flagler filmmakers were ultimately selected. Films selected were judged on a one to five point scale. The criteria were: interesting story, quality of production, technical aspects like sound and lighting, and overall viewability.
The three festival founders acting as judges might not offer the same breadth or fangs of opinion as popular filmie website Rotten Tomatoes. Christy freelances as an entertainment blogger. Barry and her husband can be more accurately classified "average Joes," in Barry's words.
When Barry looks at a movie, she aims to see "how filmmakers are trying to do a story on a very low budget and the quality that can be created with little funding." That's the essence of Independent–or "Indie"–filmmaking.
The festival hosts one block—a feature with several shorts in the same genre—for horror/thriller, drama, romance, and two blocks for documentaries. There'll also be two categories that Barry calls "anything goes," for unusual or artistic films that don't fit into a strict category. "We got a lot of those," Barry says. Terrence Malick's 2011's experimental-drama-fantasy-feature, "The Tree of Life," may come to mind. One example audiences can look forward to at the festival is a black and white silent movie from Singapore called the "The Yellow Pill." Most surprising for Barry was the number of comedy submissions. There'll be 10 two-hour blocks altogether.
One local filmmaker selected is Patrick Russell, who founded his own production company after moving to the area in 2010. "There aren't many beaches where you can walk out with a film crew and not even worry about onlookers or people walking by," Russell said. "Only at Flagler could we get a great location that fit our budget."
It's a story about a depressed, recently divorced horror writer named Andrea. While working on her latest screenplay at her beach house, Russell says, her "morbid imagination starts to run away with her." Think a modern sunny spin on Stanley Kubrick's "The Shining"—in Flagler. (The movie is called "The Beach House.")
"I've made a lot of short films that have been rejected from many festivals, so being accepted by Flagler feels like an enormous gift. Flagler Beach is where we filmed the movie, so this festival gives the cast and crew a chance to reunite and watch our work together, something we haven't been able to do since wrapping in September," Russell says. "Being accepted by Flagler is significant because it encourages us to keep creating and making films, which is something that everyone involved in 'The Beach House' loves to do."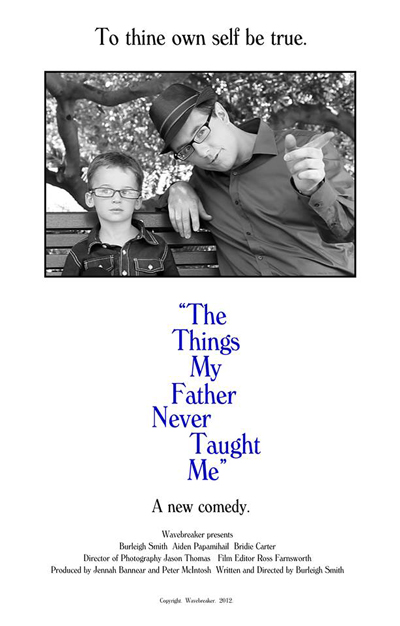 It was also here in Flagler that Mike Cianciulli, another selected entrant, originally fell in love with the beach. Cianciulli was raised here but moved to California in 2003 to "get away from the slow life in Flagler County." He took his journalism background to the Huntington Beach, California, based Surfline—the world's largest surfing website. "Wave of the Winter" is a documentary about an annual competition of the same name that takes place on the north shore of Hawaii. The competition, which started in 2010, offers $25,000 to the surfer who lands the best wave.
Cianciulli had never really considered film festivals and was caught off guard when film festivals considered him and sought him out.
The appeal of "Wave of the Winter," Cianciulli says, is a matter of ecology. "Blue Hawaiian waves," he says, "have some sort of appeal that anyone can watch them and be taken aback in awe. That's the main part. We're featuring the best waves of the entire Hawaiian Winter. Whether you're a surfer or just someone who likes looking at the ocean, I think you could appreciate that." Outspoken, flippant suffers telling their personal stories also adds another level.
Asked what's so appealing about the festival for the area, Cianciulli, whose parents still live here, he illustrates the outspoken, flippant style: "You know, that's why I moved away. When you're in your early twenties, there's not much stimulus in Flagler County. That's cool," he says. "That makes it what it is."
Then there's Meghan Lowe's locally selected movie, "Annabel." It's a story about a girl who enjoys spending time with her boyfriend and soulmate until she gets news about her health. In shades of "Beaches" for the younger set, the prognosis is not promising. Her boyfriend is the one who has to deal with it and he is bemused, to say the least, on how to do that.
"Both Sides" is a collaborative documentary between Flagler Palm Coast High School and the African-American Cultural Society. This story catalogues the history of desegregation in Flagler County, told by people who lived here at that time. The film has made the rounds of classrooms, civics groups and richly attended events at the African American Cultural Society.
While the Flagler entries that were accepted merited making the cut, Christy expected more quality from the overall body of work submitted from his home town. "The one thing I really noticed about the submissions we received is that the local entries were very limited," he said. Many seemed rushed or lacked writing or production qualities, he claims.
Increased funding for Flagler Palm Coast High School's video education programs—from a partnership with Flagler County Clerk of Court Gail Wadsworth and an initiative called "Swipe 4 the Kids"—may help in the future. The local festival could also act as a catalyst for extra motivation among young, local filmmakers.
Barry, at any rate, disagreed with the notion that Flagler entries were proportionately inferior. "We got some really good, interesting films and some not so good ones, but it is unfair to say that there was a disproportionate number of films from this area that were lacking in some way."
Barry says they first began reviewing submissions in April, with a final deadline of October 25. About 30 percent of submissions didn't arrive until October. With final selection notifications having gone out November 15, there was immediate interest. Barry made the announcement at about 6 p.m. that day. By midnight, the Facebook page had logged 500 views. By now it's been over 1,700.
The founders hope the festival manifests itself as a haven for Indie filmmakers in the area as well as continuing to grow with the rest of the expanding Flagler arts scene—that, and continuing to find other means, beyond the art, to make the whole thing more audience-appealing.
All the initial costs were financed by the Barry's production company, Wolfe Productions Company. "Obviously, we'd like to do more with our festival, but our funds are limited at this point. But if we have more sponsors, we can do more," says Barry, such as bringing in industry speakers and guest judges. They don't work for free. One sponsor, 10th Voyage Studio of Palm Coast, has gifted the festival exact replicas of the Ghost Busters and Flintstones cars so attendees can pose for pictures.
Barry reached out to filmmakers at local and state colleges by putting announcements on their school Facebook pages and using the schools' career development services. Barry also as spoke with the respective film department heads at each school and left an announcement with the Florida Governor's office of Film and Entertainment.
The event includes a benefit for the Tommy Tant Memorial Foundation the first Friday of the festival, just prior to the start of the films. In lieu of an admission to "Wave of the Winter," people can donate to the fund. (Tommy Tant was a 24-year-old surfer who died of an aortic aneurysm in 1998.)
Outside Florida, the festival has accepted submissions from Sweden, Iceland, Australia, the United Kingdom, Canada, South Korea, Singapore, France, Spain, Northern Ireland, India/China (collaboration), and 11 other states including California, Massachusetts, New York, Illinois, New Jersey, Colorado, Oklahoma, Pennsylvania, Georgia, Nevada and Texas.

Advance tickets are on sale for the Flagler Film Festival: Please send check to: Flagler Film Festival c/o Wolfe Productions LLC, PO Box 354944, Palm Coast, FL 32135. Tickets will be mailed to you. For credit card purchases please email [email protected] and we will call you to take your information over the phone. All Festival passes in advance are $25, $30 at the door. Individual passes are $5 in advance per block of movies, $6 at the door.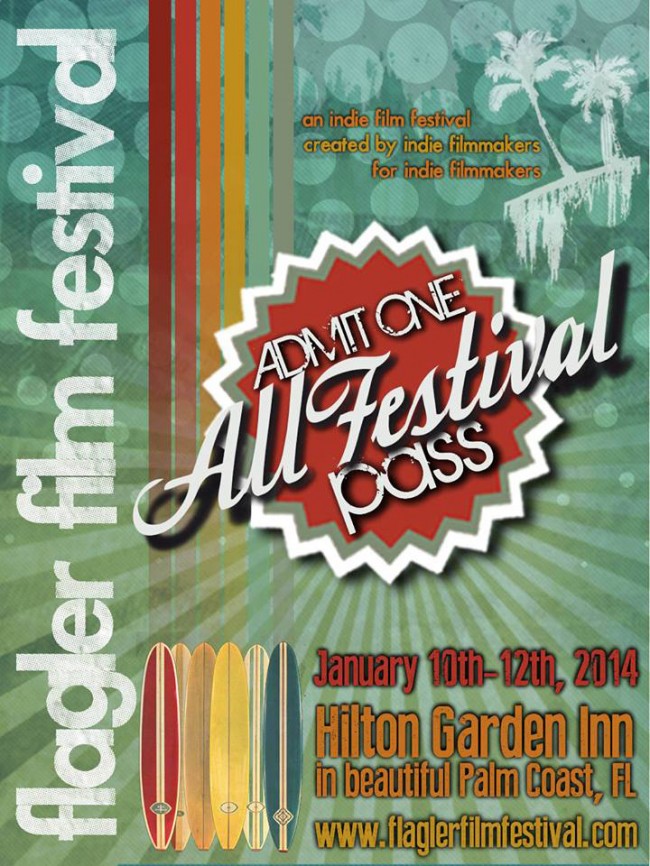 Originally published Dec. 12, 2013.