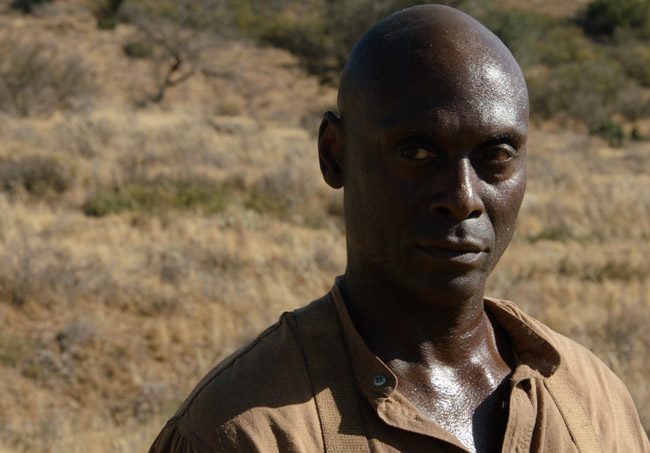 Matthew Gentile's master thesis will be on display in Palm Coast this weekend.
"Lawman," a 14-minute movie directed by Gentile when he was a student at the American Film Institute in Los Angeles, is just one of the 55 works to be screened at the Fifth Annual Flagler Film Festival.
The festival's mission is "to showcase emerging, new filmmakers of all genres, features and shorts." The event opens at 6 p.m. tonight and concludes with a champagne reception and ceremony at 10 p.m. Sunday (Jan. 14), with all activities held at the Hilton Garden Inn in Palm Coast.
For film-goers who may yawn at the idea of watching some guy's thesis, who yearn instead for the latest "Star Wars" blockbuster or Spielberg masterpiece, festival director Kathie Barry offered two gentle rejoinders.
"Steven Spielberg started out somewhere," Barry said. "He was a small, probably independent filmmaker at one point."
Indeed, in 1968 the unknown Spielberg made "Amblin'," a 26-minute tale, with no dialogue, about a hippie couple on the road. The work was named Best Short Subject at the 1969 Atlanta Film Festival, and it landed the young filmmaker a contract with Universal Studios in Hollywood.
And, Barry noted, "Filmmaking is a much broader thing than just movies that go through Hollywood studios. It's a much bigger artistic field than just big blockbusters. There's so much out there that filmmakers do, from documentaries to little micro shorts to comedies and music videos. There's so much more available than what you see just going to a brick and mortar theater."
The Flagler Film Festival received more than 160 submissions. The 55 films accepted include such genres as drama, horror, science fiction, romantic comedy, documentary and those somewhat unclassifiable films that the festival schedules in its "Anything Goes Light" and "Anything Goes Dark" screening blocks.
Films came from Iran, Spain, Brazil, Ireland, Canada, the Netherlands and other countries, as well as from across the United States.
The lineup includes a number of "micro shorts" – films less than five minutes, including "Sentiment" and the Spanish animated work "Christmas Break," which each clock in at two minutes. The festival received enough micro shorts that organizers decided to create an award category for them.
"There's really no place where people can go to see these movies," she said. "It's amazing how a filmmaker can tell a story in just a few minutes, that you remember, that sticks out in your head."
The fest's several feature-length works include "You Go to My Head," a Belgian/French/German production filmed in Morocco and recommended for mature audiences due to nudity and adult situations.
Though films from Flagler County filmmakers have made it into the festival in past years, this year there are none, Barry said – although she added the caveat that any filmmakers who identified themselves as being from Florida could perhaps be local. Also, Barry added she knew of two potential submissions by Flagler County filmmakers, but their productions were held up by the effects of Hurricane Irma.
A bit of a trend at this year's festival is "independent films with known actors in them, which is exciting for us," said Barry, who co-founded the festival with her husband, Jim.
Festival staff review submissions without any prior knowledge of them, so when Burt Reynolds showed up in the romantic comedy "Miami Love Affair," "it was definitely a happy surprise," Barry said. "He's kind of a legend.
"We go into it without any preconceived notions like 'Oh, there's a big star in this movie — we're going to take that.' It's still has to make it on its merits. We've had films before that had known people in them that we did not take."
Brian Austin Green, whose television credits include "Anger Management," "Desperate Housewives" and "Beverly Hills 90210," stars in the short film "Chasing Titles Vol. 1," about a ne'er-do-well father and his 12-year-old son.
Robert Picardo, whose credits include "Star Trek: Voyager," Stargate SG-1," "Castle" and many other TV series, appears in "Occupants," about a couple who allow cameras to be set up in their home as part of a documentary project – only to discover the cameras show them in an alternate universe.
Lance Reddick, who worked in such TV series as "Lost" and "Fringe," stars in "Lawman," about a battle of wills between two black men in the Indian territory in 1875 – a deputy and his prisoner.
A free screening of the horror film "Among Them" by Kevin James Barry – the son of the festival co-founders – will be at 9:15 p.m. Saturday Jan. 13. The younger Barry lives in Los Angeles, where he works as a cinematographer and film editor along with his day job as a Lift driver.
"He was our inspiration to start a film festival in Palm Coast," Kathie Barry said. "He got us going to film festivals years ago with his first feature film."
"Among Them," which she described as a "psychological horror movie," is not eligible for any awards. "He asked us to screen it so he could get audience reaction and so we could have a free event," Kathie Barry said. The film tells the story of two bank robbers and their hostage holed up in a seedy motel in the dead of winter.
Some of the notable films at this year's fest, Barry said, include:
* "Moss" — The movie website imdb.com describes this film as a "Southern gothic coming-of-age tale" about an 18-year-old guy who "meets a mysterious and beautiful hiker on the banks of the river near his home."
* "You Go to My Head" – Following a car accident in a desert, a woman regains consciousness but has amnesia – and she's taken in by a man claiming to be her husband. "Every frame of this film is almost like a beautiful painting or photograph," Barry said. "It's remarkably well done."
* "Blood Road" – A documentary about a woman who bikes the Ho Chi Minh Trail looking for the site where her father died in the Vietnam War. "This got my emotions going, Barry said. "I watched the Vietnam War on television while growing up. This movie gave me goosebumps."

The Flagler Film Festival opens at 6 p.m. Friday Jan. 12 and concludes with a champagne reception and ceremony at 10 p.m. Sunday Jan. 14, with all activities held at the Hilton Garden Inn, 55 Town Center Blvd., Palm Coast.
Screenings will be presented in blocks that include Drama, Drama Shorts, Documentary, International Documentary, Horror/Thriller/Anything Goes Dark, Horror, Anything Goes Dark/Drama, Science Fiction, Romantic Comedy and Anything Goes Light. (The Anything Goes designation applies to films that don't neatly fit into any one genre or category.)
Advance tickets are $25 for a full festival pass, $10 for a daily pass or $5 for a one-block pass, available online at flaglerfilmfestival.com. Tickets at the door are $35 for a full festival pass, $14 for a daily pass or $7 for a one-block pass. For information call 386-597-0260 or see the website.
A two-film block to benefit the annual Tommy Tant Memorial Surf Classic in Flagler Beach will be screened at 6 p.m. Friday Jan. 12. The block includes "Wave of the Winter" and a four-minute work titled "Water." Admission to that block is free, but donations will be accepted to support the surfing event.
Question-and-answer sessions with filmmakers will conclude most screening blocks, except the opening Tant benefit, the Drama block featuring the Moroccan film "You Go to My Head," the Drama block featuring the Canadian film "Kiss and Cry," and the International Documentary block.
Jury awards — 32 in all — will be announced during a champagne reception and ceremony at 10 p.m. Sunday Jan. 14. "Best of" awards will be given in such categories as Drama, Feature, Horror/Thriller, Drama Short, Micro-short, Comedy, International, Documentary, Anything Goes Dark, Anything Goes Light, Animation, Best in Florida, Student Film and others. Awards also will be given to best director, actor, actress and cinematography in various film genres, and to Indie Auteur, First Time Filmmaker, Most Creative Story and Ensemble Cast.
For a complete schedule, go online at flaglerfilmfestival.com.