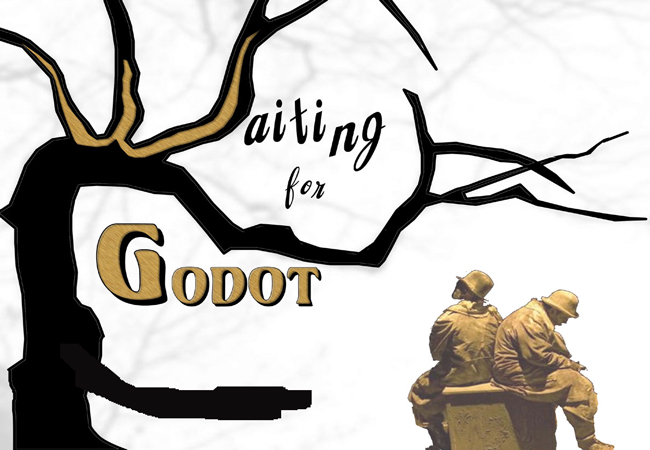 If it's a sense of urgency that Flagler County's political and business leaders are trying to convey over getting the local economy moving again, they're going about it in a strange way.
The sixth county-wide economic development summit scheduled for July 27 has been cancelled. Again. No new date was set.
The July 27 meeting was supposed to take place on June 15, one month after the fifth summit meeting. That meeting was cancelled when a proposal to restructure Enterprise Flagler, the public-private economic development partnership, excluded Bunnell and Flagler Beach, creating discord among summit participants. Those two cities have now started a coalition of their own. They're holding their first meeting Friday.
The economic development summits were designed to project a sense of unity. They started strongly but lost participants–and buy-in–as they progressed, developing a more clannish than concerted approach along the way.
The July 27 meeting was scheduled for noon. But Palm Coast officials had told the county that it had a conflict: the city annually hosts a recognition lunch for school administrators. This year's lunch falls on July 27.
"Could it have been held at 8 o'clock in the morning?" Palm Coast Mayor Jon Netts said of the economic summit. "Absolutely, and three and a half hours would have been ample. Could it have been held from 2 to 5 p.m.? Yup, that would have worked. I feel badly that Palm Coast is the cause to have postponed this again, and could we have rescheduled this school board administrator luncheon? I suppose we could have." But, the mayor said, there are more than two dozen guests at Palm Coast's lunch, with intricate schedules of their own.
Palm Coast isn't the only reason the latest summit was cancelled. Summit participants, who include representatives from every local government, several business associations and several individual businesses, had also formed five working groups, each responsible for developing reports on where to take economic development, based on five strategic goals. Some of the working groups' work may not be complete.
Meanwhile, more disarray may be resulting from various proposals since the last summit. One of Palm Coast's proposals–Netts and the Palm Coast administration prefer to characterize the proposal as an "option"–is to end funding Palm Coast's share of the funding for Enterprise Flagler, which amounts to just over $90,000, about the same amount the county contributes. Enterprise Flagler wants more money, not less. Garry Lubi, one of the group's members, recommended at a recent meeting of the chamber of commerce's business issues committee that Enterprise Flagler's $235,000 budget be be increased. The county, facing another difficult budget season, is not likely to increase funding, not to float any kind of tax proposal that would raise money for the agency, or for economic development.
Palm Coast, for its part, considers itself in the economic development game on its own, now that it has a business assistance center and what it call 'Prosperity 2021," a blueprint for development for the next decade. The implicit message to the county and to Enterprise Flagler: "We're already doing what you're only talking about doing, and we're doing it within our means."
Netts isn't ready to bail on Enterprise Flagler, but he's still waiting for a plan. "It's better that we have some cost estimates on what we agree we're going to do and then look for appropriate funding," Netts said. "That's one issue that needs to be resolved. In the meantime, just because we're not going to raise –fill in the blanks, $2 million, $3 million–just because we're not ready to do that doesn't mean we need to do nothing."
Armando Martinez, the Bunnell city manager, initiated the idea of a coalition of cities when he felt that Enterprise Flagler was snubbing Bunnell and Flagler Beach. The coalition's first meeting, he said, would be free-flowing, with a presentation by John Walsh, the Palm Coast Observer publisher–and a participant in the many summits–on economic development.
"My ultimate aim is for the city of Bunnell and all the cities in this community to work as a team and not work against each other when it comes to economic development," Martinez said.
Netts, who leads the Flagler League of Cities, which includes Bunnell and Flagler Beach–the two cities were at the table in Wednesday's quarterly meeting of the league–doesn't quite buy it. "It's divisive," Netts said of Martinez's coalition. "It emphasizes separation rather than unity, but everybody has to work through problems their own way. It's not my style to tell somebody else what they should do." Netts added: "Where does this go? If the outcome of their meeting is to create a small cities' coalition, then you've got a small cities' coalition, you've got a big city, you've got a county. Maybe what they are saying is what I've been saying sort of all along, that our needs are different, our desires are different, our aspirations are different, our goals are different, that maybe one size does not fit all."
That has been Palm Coast's most consistent message at the various summits–a message that explains why the county's largest city has only nominally endorsed the summit's unity theme while pursuing its own methods.
Martinez bristled at the notion of creating a divisive coalition. "The city of Palm Coast was invited to become a part of the coalition," Martinez said, "and I don't see how anything can be divisive when everybody is sitting down at the table. I think divisive is when some people are sitting at the table and others are excluded."