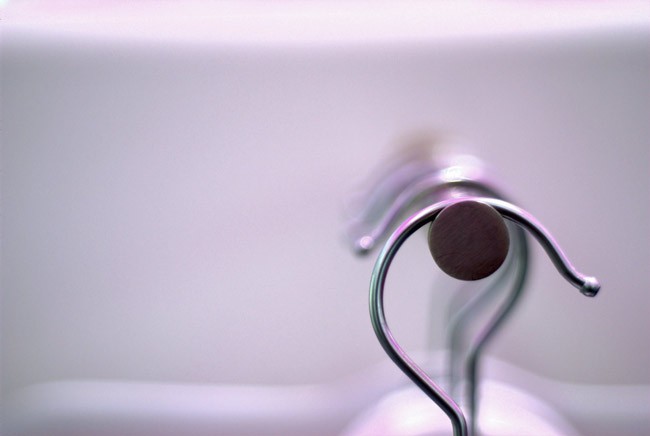 The broadest survey to date on the Flagler County school district's dress code—including students, parents, faculty and residents unaffiliated with schools—found a wide disparity between student disdain for the code and adult acceptance of it. That's no surprise.
This was: there is no outright support for the policy—not even majority support—among adults, including faculty. Majorities in all categories think the policy should be changed, even though only students find it too strict, most students and adults agree that it's enforceable, and all, including students, agree that it's understandable.
With more than 2,000 respondents to the survey, conducted by computer through the school district's website in February, the results point to just tepid acceptance of the policy rather than solid approval. They point to stronger, clearer support for change: almost two-thirds of adult respondents, including faculty, want to see the policy "updated, changed or adjusted" (and 92 percent of students do).
But when it comes to specific changes, such as one proposed by Michael Manning, the student representative on the school board—allowing students to wear school-based t-shirts every day, instead of just Fridays—support is again lukewarm, but majorities among students (62 percent) and faculty (53 percent) but no such majorities among parents and residents at large, who are closer to the 48 percent range.
"Just showing how close it was to 50-50 from parents and community members is an encouraging sign to change it," Manning said Monday. "That is the change I'm pushing for and that's what I'm going to continue asking for."
Most stark of all, if not necessarily surprising: barely more than a third of faculty members or parents think the dress code policy has improved classroom behavior. There's never been reliable data elsewhere showing that uniform policies or dress codes have an appreciable effect on behavior at school, though that was one of the claims board members made more than three years ago when they adopted the policy. This is the first evidence in Flagler showing that, at least as parents and faculty members see it, there's been no change, either. (Only 7 percent of students think their dress code improves classroom behavior.)
The numbers and discussions with staff and others are causing even Colleen Conklin, who chairs the school board and who was among the policy's strongest supporters three years ago, to rethink her position on the dress code.
"There doesn't seem to be an overwhelming sense one way or the other in regards to the results of this survey, it's kind of middle of the road, to a degree, good or bad," Conklin said in an interview Monday. He said she was anxious to hear the administration's recommendation regarding Manning's proposal. But Conklin's thinking is going beyond that proposal.
"We're not seeing our policy translate into a direct correlation into higher student achievement, and a direct correlation into decreased student discipline issues," Conklin said. "For me personally when I begin to look at the amount of time our professional staff, our administrators are spending on enforcing our policy, it causes me to stop to think whether or not this is the best policy for our school district."
---
"We're not seeing our policy translate into a direct correlation into higher student achievement," the school board's chairperson says.
---
Conklin stresses: the dress code isn't going away, as far as she's concerned. But now that it's been in place three years, the district has enough data to rethink its purpose and application, and redefine its reach within the doable. "Students need to understand, the whole reason we are in this situation and we even instituted a dress code policy to begin with is students need to be mindful and respectful of what they wear to school," Conklin said. "I have no interest in returning to the days of seeing anybody's body parts."
In the run-up to the policy's adoption, supporters said that the policy would simplify parental decisions in the morning, among other expected advantages. Even those responses in the survey proved lukewarm: less than 50 percent of faculty agree with that notion, while just 55 percent of parents do, and 34 percent don't. Students, of course, disagree overwhelmingly. There are no majorities in any groups saying that purchasing clothes for school has been less expensive overall as a result of the policy, though overall, more parents say that that's been the case rather than not.
The 14-question survey also drew hundreds of comments, Katrina Townsend, the district's student services director, who oversaw the survey, said. And up to a fifth of respondents in many of the questions chose to answer neither yes or no.
"I think the comments is where some of that is clarified," Townsend said Monday. "Even with the staff, their comments are, 'it needs to be updated, you need to be more specific about outer wear, because it's very difficult for us to make decisions about outerwear.'"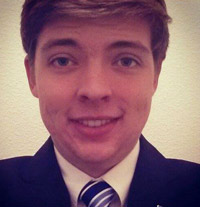 Townsend is not sure where the board will go with the results, even though the board may seek out the administration's recommendation. "Our task was essentially to gather the data, which we've done so that they can make a decision about it. And I really don't know where they're going to go with it tomorrow."
One thing Townsend was certain about. "The current dress code, I wish it had never been called a uniform policy, because it's really not a uniform," she said. "Essentially it boils down to a collar, polo or button-up, and a pair of jeans, although there's so many other things you can wear. You can wear white pants, black pants, blue pants, blue jeans, khaki. So when you're looking at the student body in the hallway, it doesn't really look like a uniform at all, and so a lot of the students are now saying that the way it's too strict is they want to be able to wear a t-shirt every day, and I think that's to be expected. I don't know that what they're wearing right now is something they really hate other than the fact that it's something they have to wear."
Whatever direction the board takes, Conklin said she hopes a final decision will be taken. She is not interested in instituting a pilot program until the end of the year, then revisiting the matter yet again. As for Manning, who has been the most effective student board representative in the past four years, he may push for yet another issue in the few months left on his term ("The Matanzas High School dirt parking lot is in desperate need of being paved," the University of South Florida-bound senior said, "we've been open now 10 years and it's 10 years too late, that needs to get a move on") but the dress code was his "number one issue."
Lukewarm or not, the survey numbers at least appear to have strengthened Manning's case. "Looking at that as a whole, I'm more open to looking at Michael's proposal," Conklin said, though the initiative still needs at least a three-vote majority.
The board is discussing the issue during a 5 p.m. workshop Tuesday, when it does not vote on items, but may give the administration direction based on the board's consensus.