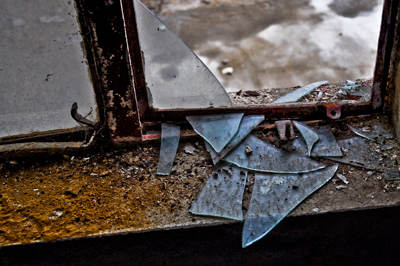 The following incident and arrest information was compiled using official documents, reports and affidavits obtained from government and law enforcement agencies. This feature is not inclusive. It is a sampling of reported incidents in the Flagler County area. Note: The U.S. legal system provides the presumption of innocence to those charged with a crime until guilt is proven in a court of law.
The previous week's crime report is available here.
 This page is updated every weekday or as warranted.

Car Repossession Turns Grand Theft Auto
The repo man decided to be nice June 26 when the owner of the vehicle he was repossessing for an area dealership asked to remove his personal items first. Instead of retrieving his things from the vehicle parked atop the flatbed repo truck, though, the owner started it and drove it off the truck. And he damaged the repo truck in the process, the Sheriff's Office report said. The car owner, who hasn't yet been apprehended and whose name has not been released, now faces more than bad credit and a repossession. Charges of grand theft auto and leaving the scene of an accident with property damages have been filed against the man, the report said.
String of A/C Unit Thefts
The housing market still runs cool locally, but three vacant homes on Blare Drive in Palm Coast awaiting residents to fill their rooms will remain hot as hades this summer thanks to a string of thefts.  According to a June 22 report, exterior air conditioning units were stolen from 53, 57 and 59 Blare Drive recently. It's unknown exactly when the units disappeared, but the cost to replace them will easily surpass $1,000 per property, the report said.
Teen Gang Tagging
A number of juveniles could be responsible for tagging a home under construction on Baltimore Lane in Palm Coast June 21, according to a Sheriff's Office incident report. The inside of the home was marred with gang-related graffiti when deputies arrived at the request of builder ICI Homes. A witness reported seeing teens on the property that day but was unable to identify them for deputies.
Park Vandals Caught In The Act
A group of teens taking their aggressions out on a park fence June 21 were forced to redirect their frustrations into exercise when they noticed a park employee was watching their vandalism, according to a Sheriff's Office incident report. County Employee Nyadia Torres told deputies she saw as many as eight juveniles kicking the front fence at Espanola Park in western Flagler County just before 2 p.m. But when they noticed she was watching, they took off into the woods behind the park. Before their rapid departure, the youths did more than $200 in damage, the report said.
Burglar Takes On Sheriff's Office Building And Fails
A burglar hoping to get inside the Sheriff's Office substation on Mahogany Boulevard in western Flagler County didn't quite get there early June 21. But a good deal of damage was done nonetheless. Deputies found a window to the office smashed, as was a billboard located at the front of the building. There were also pry marks on a westside door of the office. Inside the building, deputies discovered the tool that was used to smash the window. And an adjacent county park restroom facility was vandalized with paper towel dispensers removed from the walls and rolls of toilet paper burned and left charred in a corner, the report said.
Burglaries
 Homes and businesses were reported vandalized or burglarized at the following locations:
 Rae Drive, Palm Coast, June 22. Two doors were forced open at a home and the place was ransacked.
Rainmill Place, Palm Coast, June 23. A rear sliding glass door of a home was smashed, but nothing was taken.
Prager Place, Palm Coast, June 23. Neighbors witnessed two men in a dark colored pickup with lawn equipment in the back park in the driveway of a recently vacated home and one kicked in the front door. When the neighbor confronted the men and inquired what they were doing, the men left. Nothing was taken.
Farnell Lane, Palm Coast, June 24. A 42-inch plasma television and video game console was taken from a home.
Baltimore Lane, Palm Coast, June 24. A multitude of electronics, including video game consoles and equipment, two 60-inch plasma televisions, a GPS unit and two iPodswere taken from a home. Fine jewelry and other household goods were also taken. The property stolen was valued at $12,000 and due to the large quantity and sizes of the items stolen, deputies believe a large truck or van and multiple people were involved in the burglary.
Beech Boulevard, Bunnell, April 25 – June 25. A boat on a trailer and a well pump were taken.
Felton Lane, Palm Coast, June 27. A home was ransacked and its alarm system ripped from an interior wall.
Pershing Lane, Palm Coast, June 27. A bedroom window was forced open and two laptops, a GPS unit, digital camera and a video game console were taken.
Lancelot Drive, Palm Coat, June 13-27. Two televisions and a DVD recorder were stolen from a  home.
Car Burglaries
 Vehicles were reported vandalized or burglarized at the following locations:
Wellwood Lane, Palm Coast, June 21. A rim and tire was removed from a Toyota Corolla parked outside of a home.
Utility Drive, Palm Coast, June 9-22. A license plate was taken from a boat trailer.
16th Road Beach Access, unincorporated Flagler County,  June 23. The windows of two vehicles were smashed. A wallet, purse and cash were taken from the cars.
Palm Coast Parkway, Taco Bell, Palm Coast, June 25. The front windshield of a vehicle was smashed with a rock.
Kingswood Drive, Sleep Inn, Palm Coast, June 26. The rear window of a car was smashed and a laptop, GPS unit, television, DVD player, video game system, two cell phones, prescription pain killers and more than 50 DVDs and video games were stolen.
DUI Arrests
  In 2008, an estimated 11,773 people were killed in automobile crashes involving a drunk driver (someone with a blood alcohol content level of .08 or more), according to the National Highway Traffic Safety Administration.  Soon, a varying list of traffic and law enforcement agencies will begin releasing the DUI data they compiled in 2009. Whether drunk driving's annual death toll rose or fell last year, the number isn't likely to be the only acceptable one…zero.  These reportedly impaired drivers were also found driving on Flagler's streets this week and were arrested.
William McBaim Mitchell, 50, Palm Coast. June 23.
Dennis Gregory Murray, 47, Palm Coast. June 24.
Tony Kirk Vetter, 46, Bunnell. June 25.
Nicholas Ruiz, 43, Palm Coast. June 26.