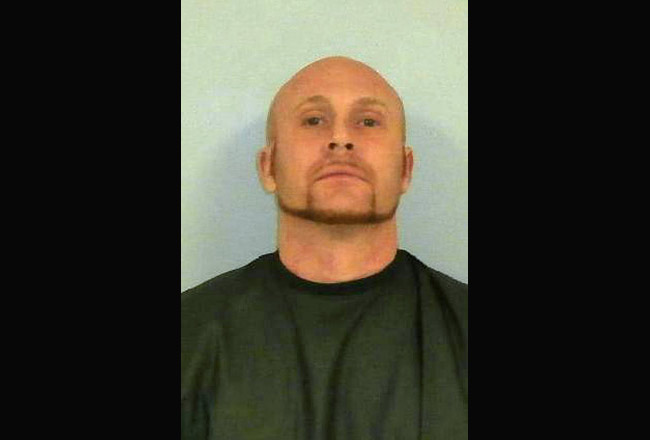 The following incident and arrest information was compiled using official documents, reports and affidavits obtained from government and law enforcement agencies. This feature is not inclusive. It is a sampling of reported incidents in the Flagler County area. Note: The U.S. legal system provides the presumption of innocence to those charged with a crime until guilt is proven in a court of law.

Trouble on Wood Arbor Lane
It was the morning of March 21, at 1:32 a.m. A deputy was dispatched to 19A Wood Arbor Lane in Palm Coast, where a fight or a disturbance had bee reported. Elizabeth Tremoglie, William Costello Jr., 41, reported to the deputy that Christopher Heath, 30, a resident of Bridgehaven Drive in Palm Coast, had been "very threatening and acting violent toward everyone in the residence," according to a police report, which went on, in the deputy's words: "Elizabeth stated Christopher punched holes in the walls and doors of the residence. I observed multiple holes in the two of the doors and walls, which Elizabeth stated were caused by Christopher. Elizabeth stated Christopher was threatening to hurt everyone there and he took off his shirt, saying he wanted to fight anyone, and then slamming his fist on the counter. Elizabeth stated Christopher threw an object on the ground and it broke apart once making contact with the tile. Elizabeth stated that Jessica Groth," a 25-year-old witness, "was hit with a piece of the broken object, which cut her right eye lid and caused her to lose the contact. Elizabeth stated she reached down to retrieve Jessica's lost contact, when Christopher slapped her hand hard, trying to make her drop the contact. Elizabeth stated he hurt her hand and left a big red mark. Elizabeth stated she was in fear for her life and was extremely scared that Christopher would do something else to harm her. Elizabeth stated Jessica left the residence and Christopher then also left. Elizabeth stated she last observed Christopher at the rear of the residence and said, 'we gotta run, the cops are here.'
The deputy did not observe signs of injury on Elizabeth Tremoglie, who declined medical attention, according to the report. Costello told the deputy that Heath had been residing at the Wood Arbor Lane house, where the incident had unfolded, for approximately three weeks. Heath had come home, according to Costello, and immediately an argument resulted. "William stated Christopher appeared to be under the influence and was acting extremely irate," the report states, and that he was "punching holes in doors and was smashing items in the residence," much as Tremoglie had described, until words of cops arriving on scene caused him to leave. Units established a perimeter and began to search for Heath, locating a woman lying in the bushes, in front of 17A Wood Arbor Lane. That turned out to be Groth, the 25-year-old woman, who said she'd been staying with Tremoglie, or otherwise would be homeless. She related how the incident had developed, in descriptions similar to Tremoglie's and Costello's. (Groth also had an active Flagler County warrant over a probation violation, and was arrested over it and taken to the county jail.)
"Upon my investigation," the deputy continued, "I determined Christopher was the primary aggressor. Elizabeth wished to pursue criminal charges against Christopher in reference to simple battery." At about 3:14 that morning, cops saw Heath's white 1997 Ford Crown Victoria leaving the area of Wood Arbor Lane. Units conducted a traffic stop on Palm Coast Parkway, just east of U.S. 1. Heath was arrested and booked at the county jail. It was his 10th booking at the jail since January 2008 on such charges as habitually driving on a suspended license (a felony), aggravated battery, felony child neglect, witness tampering, willful and wanton reckless driving, assault, injunction violation, grand theft, and dealing in stolen property. Bond was set at $250 on the March 21 battery charge. He bonded out.
FPC Class Rings Stolen in Bunnell
The evening of March 21, at 9:30, a deputy was dispatched to 2680 Coconut Blvd. in Bunnell to investigate a residential burglary. Debra Oakes told a deputy that she and her boyfriend's jewelry were missing from their bedroom. Oakes said she'd arrived home at about 9 p.m. and found her necklace on her pillow case, which she found suspicious since she normally keeps her necklace in her jewelry box. Her promise ring and Flagler Palm Coast High School class ring were missing. So was her boyfriend's FPC class ring. She and her boyfriend had left the house at around 6:45 that morning, returning in the evening. There were slight pry marks on the rear door near the bedroom. "Finger prints were unobtainable due to multiple parties on scene touching items, and contaminating possible evidence," a police report states. The 10-karat gold promise ring is worth $125.00. Oake's engraved class ring (her full name is engraved on it) is worth $525, and bears a December birthstone. Her boyfriend's classs ring is worth $684.75 and bears a blue stone engraved with "JVVC" Collins on the front. The total approximate value of the items stolen is $ 1,334.75. The police report notes that there were other jewelry items in both boxes that were not touched, as well as high priced electronics in the open that were not touched.
"Dad, I'm Getting Arrested"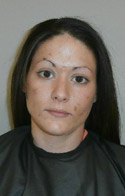 On march 21, a deputy was in the area of Eric Drive and Ethan Allen Drive, waiting for a backup unit to attempt to serve a warrant at 5 Evans Place in Palm Coast for Christina Marie Kastanek, 25, for a failure to appear over a charge of driving on a license expired longer than six months. While waiting in the area, the deputy retrieved an image of Kastanek through a police database so he could identify her. Then, while driving on Eric Drive, he observed a black Toyota Celica bearing a license tag that matched Kastanek's. "I pulled off the side of the roadway and waited for the said vehicle to pass," the deputy reports. "While the vehicle passed I looked into the vehicle and confirmed that Kastanek was in fact the driver and sole occupant of the vehicle. I conducted a traffic stop at the intersection of Ellsworth Drive / Elder Place Palm Coast reference to Driving While License Suspended and expired tag." Kastanek was speaking on the phone. "I asked her to put the phone down and speak with me and she refused. She was yelling into the phone, 'Dad I am getting arrested come get my car please.' After she hung the phone up she stated to me that she knew she had two warrants and she was just trying to get to work. She exited her vehicle and placed her hands behind her back." Kastanek had two outstanding warrants (the second from Volusia County), with several failures to pay traffic fines and a driver's license suspension. She was booked at the Flagler County jail, where she remained Monday evening on $950 bond.
Other Burglaries and Larcenies and Miscellaneous Matters
Shoplifting at Walmart: Nakeeta Johnson, 24, of Beckner Lane in Palm Coast, charged with shoplifting make-up items on march 21, given a notice to appear
Vehicle decal reported stolen off a 2006 Chevy Silverado at 227 County Road 302 in Bunnell, on March 21.
When two deputies made a welfare check on Charles Harris, 70, a resident of 44 Fallen Oak Lane in Palm Coast, on March 21, they found that Harris, who was in poor health, had died sometime in the previous four days. Forced entry was required to gain access to the house. There were no signs of foul play.

DUI Arrests
Sondra L. Vaughan, 60, of Club House Drive, Palm Coast, on March 22.
James J. Tennyson, 24, of Webster Lane, Palm Coast, on March 24.
Jesse C. Watkins, 33, of South Atlantic Ave. in Daytona Beach, on March 24.