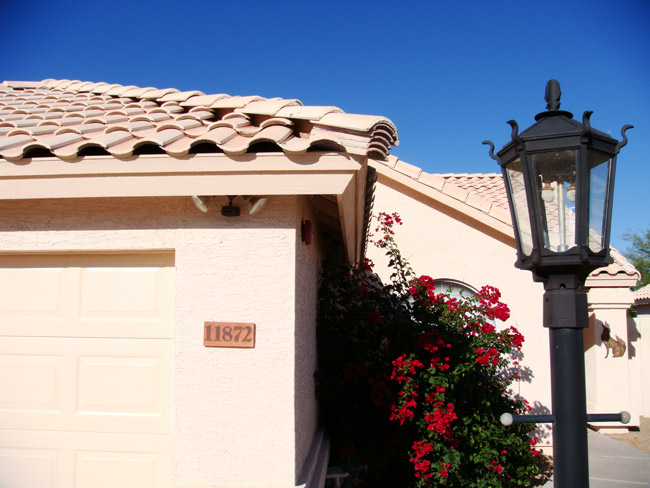 Facing a room sprawling with builders, developers and real estate professionals, the Flagler County Commission voted 4-1 Monday morning to suspend for two years two building taxes–the transportation and the park impact fees–as a modest gesture toward the battered building industry. The county hopes that the moratorium will spur builders back to action. By increasing building activity in the county, the economy would be stimulated, the theory goes, and bring the unemployment rate down. (For a full explanation of impact fees, go here.)
Commissioners voted with little evidence that a moratorium would make a difference. They acknowledged the moratorium's limitations. But short of other means, they also wanted to do something they could point to as a pro-business action. "I don't think this is the magic pill. I just don't," Commissioner Nate McLaughlin said. "There's a vast economic puzzle out there," he said, and the moratorium would send a message that fits in the larger puzzle to say: "Hey, we are open for business."
"Right now we're getting nothing. We have an opportunity to create something that may or may not work," Commissioner George Hanns, a retired builder, said. "For people who are on the verge of building, this may tip the scale."
Commissioners Brabara Revels (also a builder) and Milissa Holland were also supportive.
Commissioner Alan Peterson was the lone dissenter. "The residents who have already paid their impact fees don't get in my opinion to benefit by it," he said, and would in fact pay again, for those who aren't paying it. "If we artificially create increased demand for housing, it would be artificial, then you are going to slow down the absorption of the vacant properties that are currently for sale, and we all know what vacant houses are doing to our county." A retired banker, Peterson cast doubt on suggestions that a moratorium would work. "There has been no proven correlation between economic activity and a moratorium on impact fees," he said. "All of us are going to pay more for the impact fees that are lost. Only a few may benefit."
---
Alan Peterson Explains His Opposition[media id=299 width=250 height=200]
The county's moratorium is relatively small: it cuts only $1,707 out of the schedule of impact fees, and it doesn't affect what cities and the school board charge for construction. In Palm Coast, for example, the impact fees for a single-family house remain at $15,271. The school board's impact fee is still $3,600, although the Flagler County Chamber of Commerce and the Flagler Home Builders Association, the two groups behind the push for a moratorium, are taking their members to the school board Tuesday to compel that panel to follow Flagler's lead.
But the big prize for the builders and the chamber would be Palm Coast, whose council has so far resisted an impact fee moratorium: Palm Coast is still collecting some impact fees (it just collected $200,000 from Carrabba's restaurant, which is going up near Florida Hospital Flagler's new satellite clinic near Palm Coast Parkway), and with a shrinking budget, it would be loath to give up another source of revenue. But by getting the county and the school board to suspend their impact fees, the chamber and the builders hope to exert enough pressure on Palm Coast to tip it into moratorium territory.
Most of those who spoke to the commission were part of the chamber or the association, including Jason DeLorenzo, the government affairs director for the home builders and a Palm Coast City Council member, who delivered one of the more disingenuous lines of the day as he prefaced his remarks to the commission: "No name tag. I'm Jason DeLorenzo, resident of Flagler County."
The common theme among the many builders who spoke to the commissioners was a fence: many builders, they said, are sitting on the fence, waiting for an incentive to jump and build again. Though modest, an impact fee cut would do just that, many of them said.
Supporters of the moratorium included, surprisingly, Jay Gardner, the property appraiser. Gardner likes to say that he stays out of political issues. He described this one as an economic issue. He remembered the boom days when 4,100 new structures were permitted in a single year, compared to 190 this year. "By doing this you're taking a pro-active movement to give something to get something," he said. "The benefits compound."
Commissioners also heard some opposition to the plan. Reinke, chairman of the Flagler County planning board, said the move was taking place in the absence of evidence, and suggested that the commission delay its action until it had harder numbers to go on showing that its moratorium would make a difference. Abby Romaine, a candidate for the county commission, proposed giving the first 50 builders who pull a permit a break on their impact fees, and to use the incentive as a way of measuring the break's effectiveness. She described the proposal as a compromise.
The room applauded when the commission took its 4-1 vote, then quickly emptied, even though the next order of business was the commission's discussion of a half-cent sales tax, which commissioners were expected to approve by a super-majority of at least four votes.
"Not interested in taxes, I guess," Revels said, as developers and builders filed out.

2012 Impact Fees for a Single Family House in Flagler County, Bunnell, Flagler Beach and Palm Coast
| Flagler County School Board | Schools | $3,600 |
| --- | --- | --- |
| Bunnell | Water | $1,800 |
| | Sewer | $1,800 |
| | Transportation | $1,438.10* |
| | Schools | $3,600 |
| | Total Impact Fees in Bunnell: | $8,638.10 |
| Flagler Beach | Water | $1,891.60 |
| | Sewer | $2,733.20 |
| | Transportation | $1,438.10* |
| | Parks and Recreation | $268.45* |
| | Schools | $3,600 |
| | Total Impact Fees in Flagler Beach: | $9,931.35 |
| Flagler County | Transportation | $1,438.10* |
| | Parks and Recreation | $268.45* |
| | Schools | $3,600 |
| | Total Impact Fees in Flagler County: | $5,306.55 |
| Palm Coast | Parks and Recreation | $1,208 |
| | Fire and Rescue | $189.75 |
| | Transportation | $2,827.56 |
| | Water | $2,430 |
| | Sewer | $2,480 |
| | Water and Sewer Required Hookup Charge | $2,535 |
| | Schools | $3,600 |
| | Total Impact Fees in Palm Coast: | $15,270.98 |
(*) The Flagler County Commission on Oct. 1, 2012, suspended the transportation and park impact fees for two years.