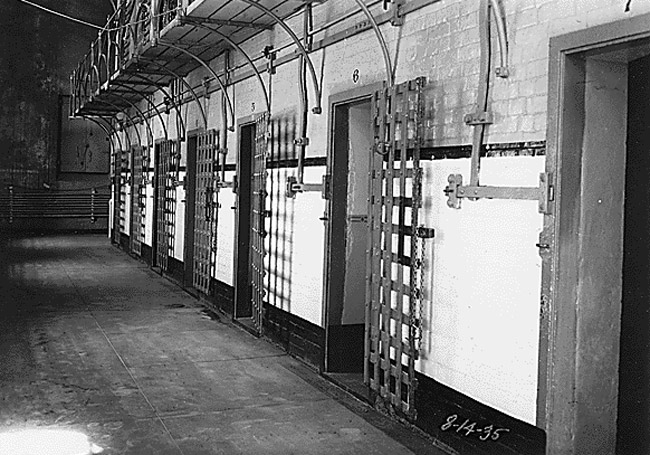 "The scale and the brutality of our prisons are the moral scandal of American life. Every day, at least fifty thousand men—a full house at Yankee Stadium—wake in solitary confinement, often in "supermax" prisons or prison wings, in which men are locked in small cells, where they see no one, cannot freely read and write, and are allowed out just once a day for an hour's solo "exercise." (Lock yourself in your bathroom and then imagine you have to stay there for the next ten years, and you will have some sense of the experience.) Prison rape is so endemic—more than seventy thousand prisoners are raped each year—that it is routinely held out as a threat, part of the punishment to be expected. The subject is standard fodder for comedy, and an uncoöperative suspect being threatened with rape in prison is now represented, every night on television, as an ordinary and rather lovable bit of policing. The normalization of prison rape—like eighteenth-century japery about watching men struggle as they die on the gallows—will surely strike our descendants as chillingly sadistic, incomprehensible on the part of people who thought themselves civilized. Though we avoid looking directly at prisons, they seep obliquely into our fashions and manners. Wealthy white teen-agers in baggy jeans and laceless shoes and multiple tattoos show, unconsciously, the reality of incarceration that acts as a hidden foundation for the country."–From Adam Gopnik's "The Caging of America," in The New Yorker, Jan. 30, 2012. Read the full account here.


Following are the daily booking reports for the Flagler County jail, as provided by the Flagler County Sheriff's Office. The jail is located at 1002 Justice Lane in Bunnell, and can be reached at (386) 586-4860.
To search for inmates, past or present, on the sheriff's website, go here.
To send mail to inmates at the Flagler County jail, the envelope must be addressed in the following manner:
Inmate Booking Number (RE: John Smith – 07-000000)
1002 Justice Lane
Bunnell, Florida, 32110
Visits at the Flagler County jail are limited to one hour. A maximum of two people may visit per hour. However, only one person will be allowed into the visitation room at a time. Children under the age of 12 are not permitted to visit. Children 12 to 17 are permitted to visit with an adult who is on the visitation list, and must be immediate family only. A Birth Certificate to prove relationship is required. Photo identification, such as a drivers license is required of each adult visitor. Visitors must arrive 15 minutes before the appointment time or they will not be allowed to visit. All visitors are subject to search. See the full visitation brochure here.

Feb. 9-10, 2012
Flagler County Jail bookings, Feb. 9-10, 2012

Feb. 8-9, 2012
Flagler County jail bookings, Feb. 8-9-2012

Feb. 7-8, 2012
Flagler County Jail Bookings, Feb. 7-8, 2012

Feb. 6-7, 2012
Flagler County Jail Daily Bookings, Feb. 6-7, 2012

Feb. 3-6, 2012