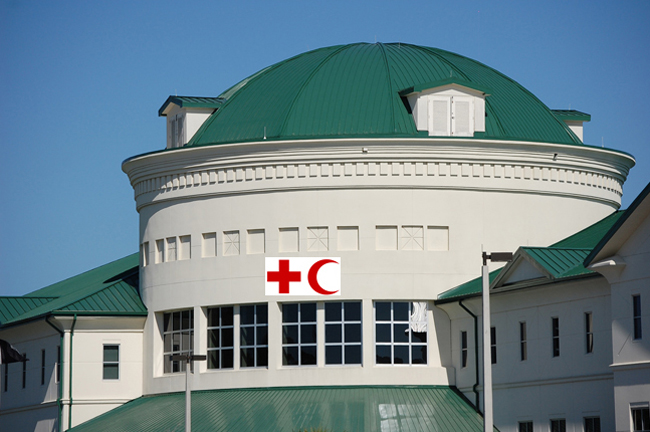 Some 630 Flagler County Employees and their families and dependents will discover a new way of keeping healthy come October–and keeping their health insurance costs down. It matters for the rest of the county's taxpayers, including city residents, too: At a time when local government budgets are under siege, the less expensive county government's health costs are, the less pressure to raise property taxes or cut services and lay-off employees to pay for those health costs.
The county's strategy is two-fold.
First, an in-house clinic will likely open on Oct. 1 on the campus of the Government Services Building in Bunnell, where the new courthouse, County Commission offices and most of the constitutional officers' employees work. (The Sheriff's Office is the exception: it's located on Justice Lane off Route 11. Sheriff employee are part of the county's insurance system, however.) Instead of going to the ER or to a primary physicians for many medical needs, county employees (including all judicial and other constitutional officers' employees) will be able to walk to the clinic to see an in-house physicians or a nurse practitioner. The clinic will be located in the Emergency Operations Center behind the main government building. (Don't complain: the walk will do you good and lower your costs further.)
By having an in-house clinic, the county projects much lower costs overall for its self-insured plan as hundreds or thousands of claims for emergency room service or doctor's visits will be replaced by the flat and far lower cost of the clinic.
Annual physicals, routine blood work, urine drug-testing (all new county employees are required to take a drug test, as are all bus drivers who wreck), and ailments that aren't life-threatening, which is to say the majority of ailments will be treated at the in-house clinic.
The advantage for employees is simple: no co-pays for a doctor visit, presumably little waiting, and no need, in most instances, to take off a half day for doctor appointments elsewhere. The advantage for the county, other than lower costs, is fewer work-hours lost to off-time, and possibly intangible gains in employees' peace of mind.
The second part of the county's strategy won't be as welcome by employees. It's about their health insurance premiums. They're likely going up, though not by much, and not nearly at the rate of private-sector employees' premiums.
County commissioners hashed over the issue in a budget workshop on Monday morning. They haven't made a decision yet. But there was consensus that they would adopt a health option — the so-called Option 3 in their tally sheet — that would keep providing the same services employees and their dependents have now, but through two different cost structures. Those who tend to use medical services often would likely opt for the more expensive one. Those who use services less could go for the less expensive option. Either way, however, employees' premiums are going up, as are, in some cases, deductibles and co-pays.
For example, employees who cover only themselves right now pay no premium. The county pays their full share. Next year (beginning in October), assuming the county adopts the new plan, premiums would be $54.95 per month for current services, or $659 per year–a hefty increase for, say, secretaries, library assistants, bus drivers, who generally make around $25,000 a year or less. The premium is the equivalent of a 2.6 percent pay cut–less for higher salaries, because premiums are like a flat tax. Everyone pays the same amount regardless of earnings.
County employees will, however, have a new, less expensive option, called the Blue Option, that would lower premiums for an individual to $20 a month. But deductibles in that case rise from $300 to $500, as do co-pays when visiting the doctor.
The same cost shifts occur down the line for those who cover themselves and a spouse, themselves and children, and so on. (See the chart below for a full outline of who will pay what.)

Flagler County Employees' New Health Plans (Proposed)
Premiums and Benefits
Current Costs
Proposed 2011 Costs
Proposed Blue Option 2011 Costs
Monthly Premium: Employee only
$0
$54.95
$20
Monthly Premium:
Employee and spouse
$97.79
$201.09
$114.41
Monthly Premium:
Employee and children
$77.61
$149.30
$90.80
Monthly Premium:
Full family
$201.18
$342.01
$235.38
Deductible, per individuals
$300
$300
$500
Deductible, per family
$600
$600
$1,500
Out of network deductible, per individual
$700
$7,500
$6,000
Out of network deductible, family
$1,400
$15,000
$12,000
Co-pay at Dr. visits, primary care
$15
$15
$25
Co-pay at Dr. visits, specialist
$25
$25
$60
Inpatient hospital services
Covered
Covered
Covered
Outpatient surgery
Covered
Covered
Covered
Note: County commissioners have not yet approved the schedules above, but are indicating that they will later this budget season. Source: Flagler County Commission