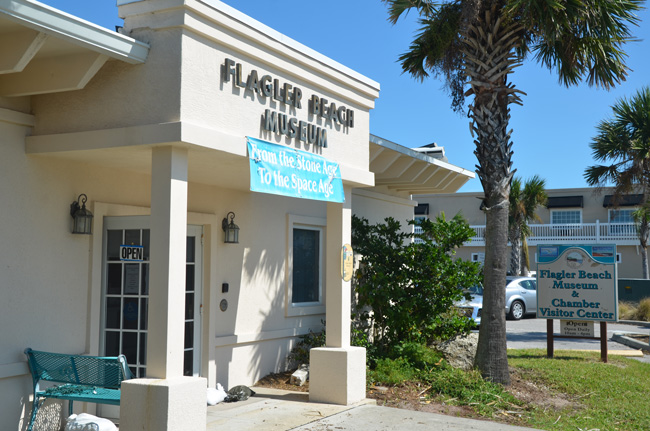 The First Baptist Church of Palm Coast is donating free meals to be distributed at the Flagler Beach Museum Thursday evening starting at 6 p.m., at 207 South Central Avenue in Flagler Beach. The meals are intended for the city-s residents hard-hit by flooding and lingering power failures.
Any questions or to reserve a meal please call the Museum at 517-2025.
The museum will also serve as a resource center for anyone who needs assistance filling out a form to secure volunteer assistance from Flagler Volunteer Services to clean yards and homes, and to register for assistance from the Federal Emergency Management Administration.
"We feel like things have been a little bit scattered over here and our goal is to try and provide one stop shopping," Museum Director Teri Pruden said. "We have heard from people beachside that they don't have cars and can't go to the county or Palm Coast."
Flagler County government opened an assistance center at the Flagler County Library on Palm Coast Parkway but some Flagler Beach residents may not be able to make it there. Four areas of Flagler Beach were severely struck by flooding–at the southernmost end of the city, on South Flagler Avenue, on Palm Avenue and on Lambert Avenue.
The museum is open seven days a week from 10 a.m. to 6 p.m.