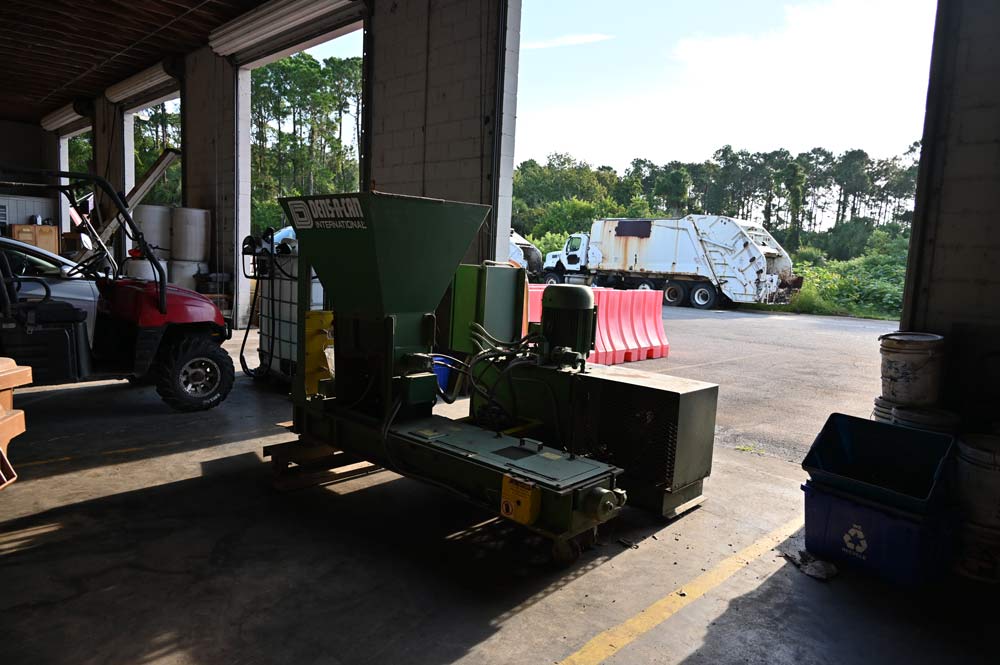 After an 8.5 percent increase last year, the Flagler Beach City Commission Thursday unanimously approved an 8 percent increase in water, sewer, garbage-collection and stormwater rates starting on Halloween–an apparently unintentional spook–with a smaller, 3.5 percent increase next year.
The city is estimating the the average water bill for residents will increase by $8.15 a month, to $110, or by $102 for the year.




The increases are not a surprise, but the latest implementation of a rate study the commission has debated–and occasionally agonized over–though City Manager Dale Martin wants a new analysis of the rates. "I'd like to over the course of the next few years take a long hard look at the structure of our water rates," he told the commission.
The base water and sewer fees will go from $60.5 to $65.34, keeping in mind that that's the base fee, before you take your first sip of water. (In comparison, in Palm Coast the base water fee is $53.92 for a 1-inch pipe, $107.84 for a 1.5-inch pipe, and up from there, with residential usage charged at $61 for the first 10,000 gallons.)
The water and sewer rates are going up by slightly more than the 7 percent increase recommended by the Public Service Commission, but the city has been playing catch-up with its utility rates for the last several years, and in some regards it still is.
The garbage rate is going from $24.18 to $26.11. The 8 percent increase in garbage rates will still be insufficient to cover the operational costs, a city analysis states, because the city bought a new truck. Reserves will decrease as a consequence. Nevertheless, as with water and sewer rates, the city is banking on new development along Roberts Road, where a 240-unit apartment complex is going up, to bring in new revenue and offset larger rate increases next year: the garbage rate is expected to increase by 3.5 percent for two years running starting in 2024-25. (The rate in Palm Coast is $32.32.)




The stormwater fee will increase $1.08, to $14.58, half the fee that just went in effect in Palm Coast ($28.34).
Commissioner Rick Belhumeur was fine with the water and sewer increase, but initially was not as agreeable with the increase in stormwater fees because "we have so much money unspent." The stormwater account has an unrestricted fund balance of $586,000. Martin said part of that money will pay for a new city engineering position. Martin is also looking to update the city's stormwater master plan, last updated in 2009. That would cost money, as will a 10 percent required city match to a $900,000 stormwater project that will otherwise be funded by a grant.
Eric Cooley, the commission's chairman, was only half joking–and likely understating the case–when he said that a 100 percent increase in the stormwater fee would not account for the city's backlog. "We have a lot of work to do with stormwater," he said.
In fact, Palm Coast's stormwater fee went from $11.65 a month in 2018 to the current $28.34, a 143 percent increase in just five years., and still it hasn't been enough: Palm Coast just adopted a five-year, 75 percent increase in its stormwater rates.
Not a single member of the public addressed the commission–usually a reflection of an understanding citizenry. By the end of the very brief discussion, even Belhumeur was on board, and the motion to increase the rates passed unanimously.

flagler-beach-water-sewer