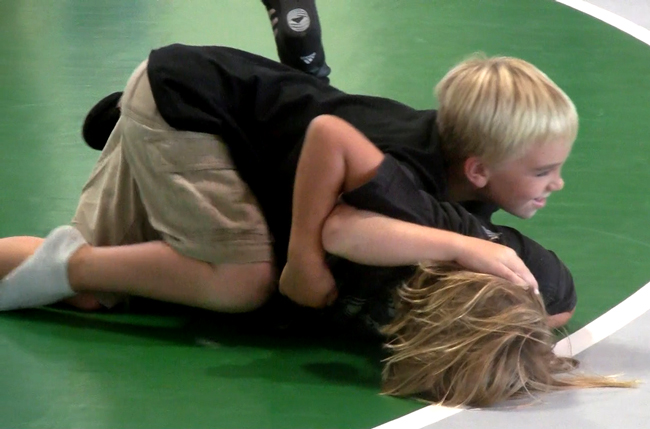 Note: today–Sunday, Oct. 2–at 1 p.m., the Flagler Bad Boys Wrestling Club hosts the season's first countywide elementary series tournament.
The ancient sport of wrestling gained a foothold in Flagler County decades ago–in what passes for ancient history in this county–but this season the two-year-old Flagler Bad Boy Wrestling Club expanded its youth program and introduced wrestling to elementary students from 3rd to 6th grade around the county.
"We have decided to start an entire elementary season," says Bobby Bossardet, head wrestling coach at Flagler Palm Coast High School and the program's coach. "We are trying to build one big program here and we wanted to give the kids an opportunity to be introduced to the sport at an early age."
Registration in September netted an enrollment of 180 students. "The numbers are through the roof," Bossardet said. "The kids are looking forward to wrestle the other elementary schools in the county."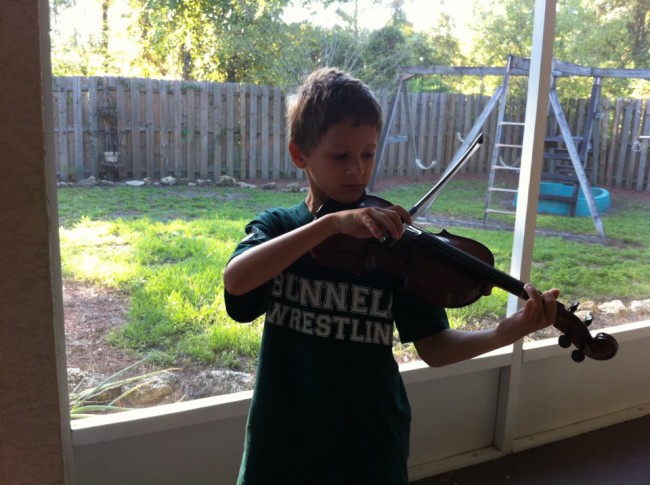 Kim Sanborn, Flagler Bad Boy Wrestling Club president, said the club tried its best to crunch numbers to make the program affordable to everyone. "I am very excited that we can offer affordable wrestling to the youth," Sanborn said. " Most people can afford the $20 sign up fee but we will not turn anyone away." Tournaments, sponsors and events allow the program to keep registration low.
For these young athletes, wrestling is an outlet and a way to interact with other students from the region. Afternoon practices are held at each elementary school to make it easier on students and parents.
Farris McGee, Former FPC wrestling coach, and Benjamin Lacy, also a former wrestler and Flagler wrestling coach, together bought the county's first wrestling mats in 1973. A few years later, Steve D'Augustino took over as the head coach at FPC for 28 years and made it a successful program.
Lacy, a local dentist, still keeps up with the club and sponsors the program.
"Unlike football, where size and weight can be a tremendous advantage, youth wrestlers compete with athletes of the same weight and age," Lacy said. "And wrestlers compete individually which builds confidence in young boys."
Watch Charlotte Marten's video report:
---
Flagler Bad Boy Wrestling Club[media id=251 width=500 height=400]