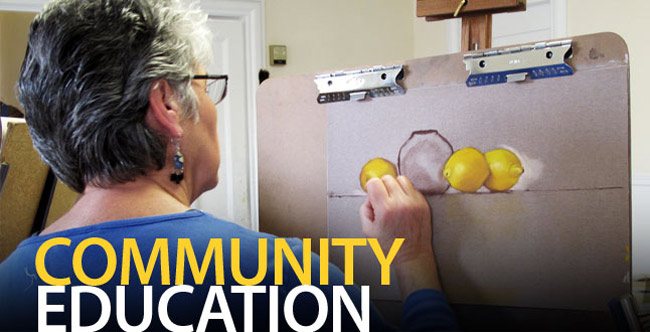 The Flagler County Schools' Adult and Community Education Department announces the beginning of the Winter 2013 semester of classes. Winter Session will begin January 7, 2013. Students may register by phone from December 17 – 21 and January 2 – 9 by calling (386) 597-5480.
After January 9, students may register at any Adult and Community Education Center, with locations throughout Flagler County including the Belle Terre Swim & Racquet Club, 73 Patricia Drive, Palm Coast; the A1A Center in the Hammock, and Flagler Technical Institute, 1 Corporate Drive, Palm Coast.
A wide variety of classes for adults and children will be offered in areas such as Computers, Art, Fitness, Sports, Languages, Music, Dance, and more. Career Training Programs, and GED and ESOL (English for Speakers of Other Languages) are also available.
The Adult & Community Education newspaper includes detailed descriptions of each class offered with new and exciting classes added each session. The newspaper is mailed to all Flagler County residents and is also available at each registration site as well as online here or below. New classes this session include Oil Painting, Line Dancing, Fondant Flowers Cake Decorating, Native American Edibles, Aging in America, Afternoon & Mornings Abs classes, Yoga for Back Care, and Facebook Class, to name a few.
The Winter session runs for nine weeks, January 7 – March 9. For further information, call (386) 446-6730 or (386) 446-6717.
Flagler County Schools' Adult and Community Education Department offers a wide variety of career training, recreational, academic, cultural, and community interest classes and programs to the residents of Flagler and surrounding counties. Flagler Technical Institute is accredited by the Council on Occupational Education and provides excellence in workforce education. Adult and Community Education: Strengthening the quality of life in communities.