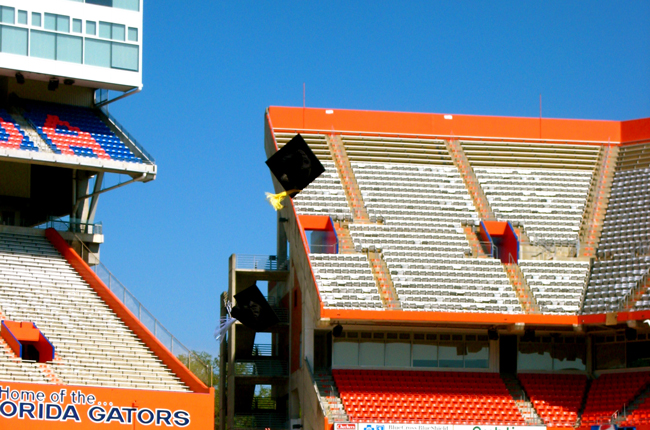 Students eligible for Bright Futures scholarships next year will see their awards slashed by 20 percent in the biggest cut to the popular college aid program since its inception.
Hundreds of Flagler County students now receiving the scholarship will be affected. In the 2009-10 school year, 746 Flagler County students attending college in the state received Bright Future scholarships.
In its original form, a Bright Futures scholarship covered either 100 percent or 75 percent of a students tuition at any public or private, four-year or two-year Florida college. That's been diminished in the past two years. Colleges and universities have been raising tuition and fees, and the Legislature two years ago capped the proportion of those increasesthat Bright Futures would cover. In effect, at current rates of tuition and fee increases at the state's 13 public universities, students graduating in a few years will be able to cover only about half their tuition with Bright Futures money.
That will be cut further, across the board, in such a way that students attending any higher education institution will be affected.
Under a budget deal lawmakers agreed to late last week, Bright Futures awards will be cut 20 percent per student. Lawmakers also agreed to raise the number of community service hours students have to complete to be eligible for a scholarship, and will start requiring students to complete a federal financial aid form to get a scholarship.
That means students who were eligible for the Academic Scholars award of $1,875 for 15 credit hours this year would receive only $1,500 for 15 credit hours next year. Students receiving the Medallion Scholars award this year got $1,410 for 15 credit hours; next year they will get $1,128 for the same amount of hours.
The University of Florida calculates that the average student living on or off campus will face $5,000 in tuition and fees this year (for two semesters of 15 credits each), an additional $1,000 for books, and total costs for the year adding up to $18,380. Bright Futures used to provide a $400 allowance for books. That was eliminated several years ago. In essence, students entering UF next year will see their Bright Futures scholarship covering less than 50 percent of the cost of tuition, fees and books.
Lawmakers say these cuts were a necessary evil in a difficult budget year.
"This is the worst budget we've ever had, ever since I've been in the Legislature, let's see, 18 years," said Sen. Evelyn Lynn, R-Ormond Beach, the head of the Senate higher education budget committee. "The revenue to the state is extremely low and everyone in every sector of the state will have to lower their budgets from where they were."
At the same time that the state's popular student aid program is being cut, lawmakers also want to raise tuition by 8 percent, giving universities the option to hike tuition another 7 percent above that amount. Florida's in-state tuition is one of the lowest in the nation and universities have used double-digit increases in a bid to move closer to the national average.
Opposition to the cuts in the higher education budget has been muted. Even many Democrats, who in general oppose the Republican-written budget, say they understand the decision to cut Bright Futures.
"It's a good program, but I don't think it really meets all the needs it should be meeting," said Rep. Betty Reed, D-Tampa. "The students that really need it are not able to receive it."
Some critics of Bright Futures believe it favors students that don't need help paying tuition because it's based on merit, not need.
Many lawmakers said they would support adding a needs-based component to the scholarship. Requiring students next year to fill out the Federal Application for Federal Student Aid to get a Bright Futures is a small step toward gathering the data as a possible precursor to adding that needs-based component.
"The whole purpose of merit was to make sure we have more students stay in Florida, go to school in Florida, graduate and then remain at getting jobs here," said Lynn, indicating she wouldn't support a needs-based component.
The merit-based scholarship program was established in 1997 to prevent a brain drain of Florida students to out-of-state colleges. It has largely achieved that goal, with over 180,000 students last year, up from the roughly 42,000 students who applied during the program's first year.
This is the third year average awards for the Bright Futures scholarship will drop. The program gives students who receive certain SAT scores and grade point averages a scholarship to use for college.
Last year lawmakers agreed to a $1 per credit hour drop and toughened eligibility requirements. Several years ago the Legislature also voted to stop paying the full tuition cost with Bright Futures awards.
Spending on Bright Futures peaked at $429 million in the 2008-09 fiscal year with an average student award of $2,533. This year, lawmakers decided on a budget of just over $350 million for Bright Futures.
These cuts are a compromise between Senate and House positions. The Senate originally wanted a steeper cut of $1,000 per award while the House suggested a cut of roughly 15 percent.
Students question whether cuts to Bright Futures will eventually unclog the brain drain, tempting students away from Florida. Florida A&M University graduate student Gallop Franklin, the head of the Florida Student Association, said it's time for "a complete restructuring" of Bright Futures.
Franklin said that since Bright Futures was changed two years ago so that it no longer covers the full tuition cost, it has not proved as valuable to students. He supports adding a needs-based component.
"It's not meeting the needs and it's not providing the type of support for students it did years ago," Franklin said.
—FlaglerLive and Lilly Rockwell, News Service of Florida