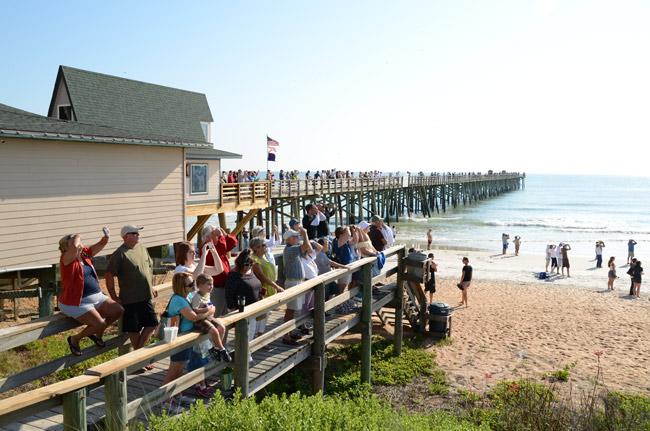 Flagler Beach will host another free First Friday on Sept. 7 with music, food and fun in Veterans Park. Festivities begin at 6 p.m. and continue until 9 p.m.
The U.S. Navy Band Southeast returns to Headliner Stage with TGIF, its seven-piece, New Orleans style Dixieland group. The opening act will feature Tunesmith (Bill St. John and Randall Herron) with a Jiu-Jitsu demonstration by Fight Science during the break. Around the corner, on South Central Avenue, Captain Nick will be hosting the local Songwriter's Stage.
September is Paw-riffic Pet Month. Flagler Beach will be hosting a Pet Shot Clinic at Fisrt friday, Flagler Beach City Pet Registration ($5 each, be sure to bring your rabies vaccination certificate), Pet Photos, and a Pet Parade (show off your favorite matching pet and people costumes). For the kids, bring a container with a lid (coffee can, yogurt container) and make Recycled Pet Treat Containers.
Local vendors will be on hand to share their products and services and the food court area will be set up to offer a variety of favorite foods and beverages. Be sure to plan a visit to the local merchants of Flagler Beach, and the Flagler Beach Historical Museum, staying open late during the event.
Special thanks to BEACH 92.7, Flagler Chrysler Jeep, and Chanfrau & Chanfrau. The Flagler Beach Farmer's Market is once again offering free parking for a donation to a favorite charity in lieu of a parking fee. Parking will open at 5:30 p.m. and will close at 9:15 p.m. Space is limited.
For more information on this event, please email [email protected] or visit our website.