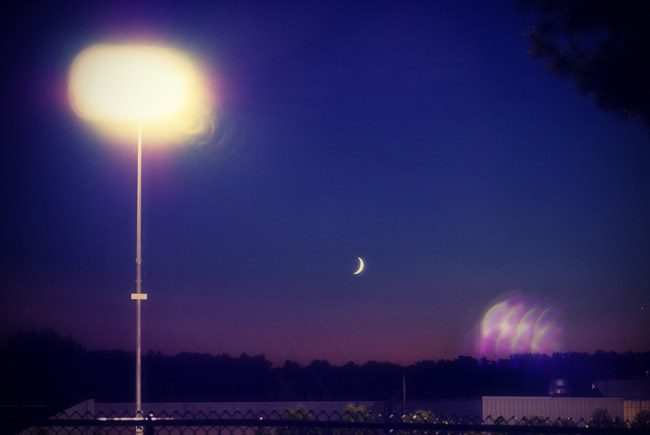 A week after approving $425,000 sun shades at four city parks, the Palm Coast City Council today nodded approval for a $977,000 project to build three public restrooms and $547,000 to add lights to three sports fields at Indian Trails Sports Complex (at close to $100,000 a light pole).
"I might as well go ahead and pre-empt the media and citizens' comments by saying, why can't we take this money and use it to put it in more street lights and more sidewalks?" Council member Bob Cuff asked about halfway in the discussion of the three items during this morning's council workshop. "You know what we're going to read in the paper tomorrow and you know what's going to happen next Tuesday when we meet." The council is expected to formally approve the projects next Tuesday.
In an interview this afternoon Cuff said his question and comment were not intended to sound derisive "if that's how it came across," he said. "I 'm sorry if I sound like some politician when I say that. No, I think those are legitimate questions."
City Manager Jim Landon gave an answer, but it did not necessarily answer Cuff's question.
Regarding sidewalks, he said the two ongoing sidewalk projects are currently funded—one with a grant that kicks in July 1, one in Seminole Woods that's near completion. "This project and the funding of that doesn't impact that at all," Landon said.
But that didn't answer Cuff's question, which was not about existing sidewalk projects, but why existing money could not be used for additional sidewalk or street light projects.
The question was especially relevant regarding the $547,000 expense for six light poles at three fields at the Indian Trails Sports Complex, which already has lights on many of its fields, but not on the three immediately adjacent to the south end of Indian Trails Middle School.
This was Landon's complete answer: "Street lights is for the most part there might be some minor costs but nothing that would be a major decision maker as to whether you are going to be putting street lights or not, so for the most part it is operating cost, it's just the, how much do they cost to operate that, it comes out of your general fund. And once again, this is all construction. The restrooms will have very little operating costs associated with them, for us, and the lights will have, yes, sports lights are expensive, so there is that. So the decision for lighting will be during your discussion about, you know, how many firefighters and deputies and streets and all those parks and recreations and all of our operating funds. This doesn't have any impact on those at all."
---
"Yeah, it's expensive, but it's a lot cheaper than building additional fields," the city manager said.
---
Actually, no: one decision on street lights was apparently reached today, as the council, by approving the new lights at Indian Trails, was also approving the operating costs that go along with running those lights. Council members raised the question about those operating costs. They did not get an answer. Only that existing lights at Indian Trails Sports Complex cost close to $110,000 a year to operate, though those are over eight fields, and they are not the more efficient LED lights expected to be installed at the three fields. Nevertheless, the cost of lights will increase proportionately.
Street lights are far less expensive to operate. The existing cost, Palm Coast Mayor Milissa Holland said during the discussion, is around $700,000 a year citywide, where there are some 3,000 lights (and most of those are not LED: the new ones are, thus lowering operating costs, but not installation costs.)
"I didn't mean to suggest we don't need those things, if anything I was hoping to highlight for the staff that that was something we needed to keep in mind with any of these contracts or expenditures," Cuff said. "Whenever you're using dollars that could be used for more than one thing, then yeah, I think it's a fair question or a fair recommendation to the city council or city staff that instead of spending it on X you spend it on Y."
The field lights at Indian Trails, however, appear to be a done deal, even though, by Landon's acknowledgement—to a question by Councilman Nick Klufas—the motivation to add the lights is not related to attracting more tournaments to town. No such organization has said it would be more likely to come to Palm Coast because of lights, Landon said, as most tournaments are conducted during daytime. Rather, the lights would add capacity for local use, making it more flexible, for example, to schedule some events that might at times overlap with tournaments (which had been an issue in the past).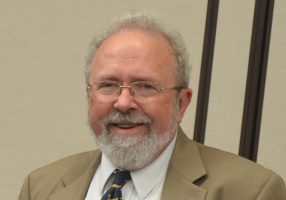 "Yeah, it's expensive, but it's a lot cheaper than building additional fields," Landon said. The lights are being paid out of capital fund dollars.
The $977,000 bathroom project is two-fold. One roomy set of rest rooms will be added at the Indian Trails Sports Complex, again in the area closest to the south end of the middle school, at the edge of the three soon-to-be-lit fields. Another set will go up on the grounds of the Palm Coast Arts Foundation in Town Center. Both sets will include family bathrooms, thus accommodating families or transgender persons.
In Town Center, the rest room facility will serve the general public—joggers, walkers, cyclists who exercise through Town Center—as well as patrons at Palm Coast Arts Foundation events. The arts foundation is expected to maintain the bathroom most times, except when the city has an event centered around the area, in which case city crews will clean up.
The money for the bathrooms is from a fund with less flexibility than the money for the lights: it's coming out of the parks impact fee fund, so it's restricted to public-park related uses—such as bathrooms or amenities. The pot also includes a $150,000 grant from the Tourist Development Council, the county agency that collects the 5 percent sales surtax on hotel, motel and short-term rentals paid mostly by visitors. That revenue is redistributed in various ways, including in the form of capital grants that allow cities and the county to improve their amenities and draw more tourists. Two previous grants from the tourism council helped pay for field expansions at Indian Trails, including the fields about to get their own lights.

Bathroom and Field Lights Presentation (2017)