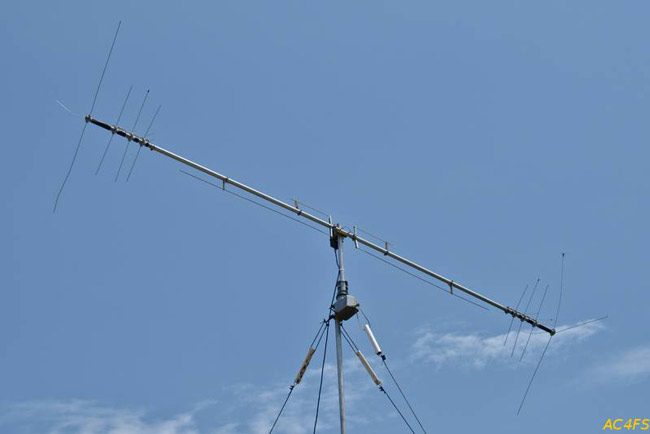 The Ham Radio Operators of the Flagler Emergency Communications Association will join with thousands of other amateur radio operators nationally showing their emergency communications skills for 24 hours beginning at 2 p.m. Saturday (June 22) in the training room of the Flagler Beach Fire Rescue Department at 320 South Flagler Avenue.
Groups of local hams will be using voice, Morse Code, computer and even satellites in orbit to simulate emergency conditions, when ham radio operators play a crucial role keeping certain lines of communication open, especially with emergency first responders.
The public is welcome to stop by and participate in this drill, observe, operate specialized equipment and chat with local hams to learn more about the Amateur Radio Service created under Federal Regulations Title 47 and then regulated by the Federal Communications Commission. There is no charge to visit the operations of the Flagler Emergency Communications Association and no advance arrangements are necessary. All are welcome.
"While a less active hurricane season is predicted, it only takes one storm along our Flagler County coast to wreak havoc and tax our local communications infrastructure," according to Association President Merrill Musikar. "Freak storms reflecting a changing climate can knock out a cell phone tower, strip a telephone pole or flood a fiber-optic cable facility and we'll all be in trouble."
Local hams operating out of the Flagler Beach fire station are mindful of recent flooding and tornadoes in the middle of the country, forest fires in Alberta, Canada and even the earthquake in Nepal, all of them finding Ham Radio operators ready to provide emergency communications with unprecedented and extraordinary capabilities. Expanding use of satellite communications and digital modes means the transmission of more information and more data with greater reliability.
Subsequently, local hams of the Association drill and practice their emergency operation skills on the air, three times each month and those with appropriate scanner radios are welcome to ask for guidance and instructions on how to listen in.
This annual event, called "Field Day" is the climax of the week long "Amateur Radio Week" sponsored by the American Radio Relay League, the national association for Amateur Radio. Using only emergency power supplies, ham operators will construct emergency stations in parks, shopping malls, schools and backyards around the country. Their slogan, "When All Else Fails, Ham Radio Works" is more than just words to the hams as they prove they can send messages in many forms without the use of phone systems, internet or any other infrastructure that can be compromised in a crisis. More than 35,000 amateur radio operators across the country participated in last year's event.
"The fastest way to turn a crisis into a total disaster is to lose communications," said Musikar. "Because ham radios are not dependent on the Internet, cell towers or other infrastructure, they work when nothing else is available. We need nothing between us but air."