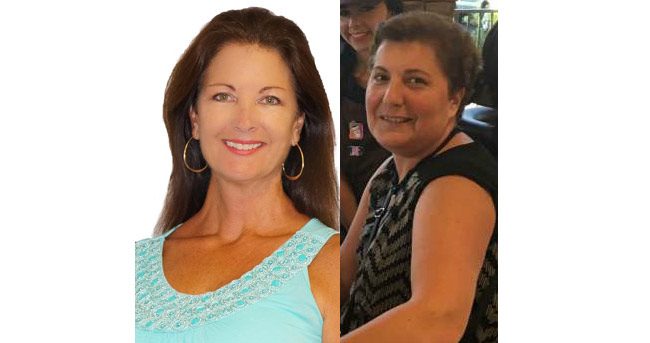 The Flagler Humane Society has added three new members to its board of directors: Isabel Conde, Brandon Jacobs and Patty Murphy.
"Isabel, Brandon and Patty are all extremely active and involved in our community and each of them understands the need and importance a well-funded Humane Society for Flagler's animals and citizens," said Maria Lavin-Sanhudo, Flagler Humane Society Board President.
The addition of new board members represents a turning point in the society's history as it enters its second year of maintaining a live release rate of animals of over 90 percent, a high level of no-kill status by animal sheltering standards. The society has also recently received a $25,000 planning grant to create a new strategic plan to guide its next three to five years.
"As a lifelong animal lover, I am driven by the belief that I can help save the lives of more animals in our community through education, advocacy and spay and neuter programs," said Conde, a personal banker at Ameris Bank in Palm Coast, a member of the Portuguese American Cultural Center and the owner of two rescued cats with her husband John of 34 years.
Brandon Jacobs is vice president of sales and marketing at SeaGate Homes, where he heads new home sales and marketing efforts for the area's largest homebuilder. "I think it is important to give back to the community and I hope to raise awareness in the community about the incredible services the Humane Society provides," he said. "I'm hoping to help foster an environment where we can work collectively to encourage people to give back to their community through volunteering or monetary donations to FHS."
Patty Murphy is a real estate specialist at Palm Coast and the Beaches Real Estate, focusing on first-time homebuyers, relocation, retirement and new construction. Murphy is a Diplomat of the Flagler County Chamber of Commerce and the president of the Chamber Business Connectors leads group. "I am an animal lover, as is my entire office, and we love to help this wonderful organization as much as we can," she said. "I am honored to have been selected and my goal is to assist them with special events that will help raise money."
The Flagler Humane Society is the only facility in Flagler that takes in all homeless animals, regardless of whether they are lost, or surrendered by their owners. More than 2,500 animals a year enter the shelter and at any given time there are over 150 animals in its care. The Humane Society has greatly expanded its services in the past two years including the addition of a low-cost wellness clinic that won it the 2016 Most Innovative Product or Service Award from the Flagler County Chamber of Commerce.