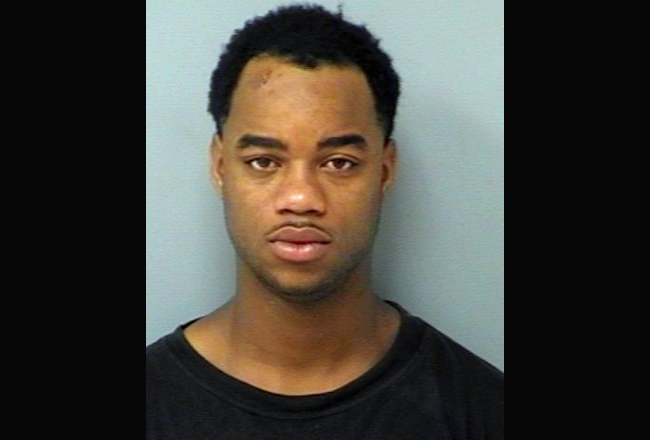 Florida Highway Patrol trooper Lawrence Andrew Litzell, an 11-year veteran, was shot in the face following what had started as a routine traffic stop in Palatka after midnight today. Litzell was able to return fire, FHP reports, and killed one of two assailants, Somourian Jamal Wingo, who had turned 24 today. The second suspect is at large.
The incident took place in downtown Palatka shortly after 12:30 a.m., near 2nd Street and Laurel Street in a local park.
According to FHP, Litzell was attempting to stop a suspected traffic violator driving a Mercury Grand Marquis when a brief foot pursuit occurred. Litzell was shot in the face by one of the two suspects during the foot chase, and he returned fire.
Wingo had been arrested three times in St. Johns County over the past few years on drug and traffic charges. He also served a two-year sentence in state prison (2010-11) for the manufacture and distribution of cocaine. He was a resident of St. Augustine.
He was pronounced dead at the scene. Litzell was airlifted to UF Health of Gainesville. His condition is stable. The Florida Department of Law Enforcement has been on scene handling the officer involved shooting investigation. The firearm recovered at the scene was described as a .25 caliber semiautomatic handgun.
As part of Florida Highway Patrol policy, Litzell will be placed on administrative leave with
pay during the investigation.
If anyone has information in regards to the active case or the identity and whereabouts of the second suspect, please call First Coast CrimeStoppers at 1-866-845-TIPS (8477). Callers may remain anonymous and may qualify for a monetary reward for information leading to an arrest in this case.