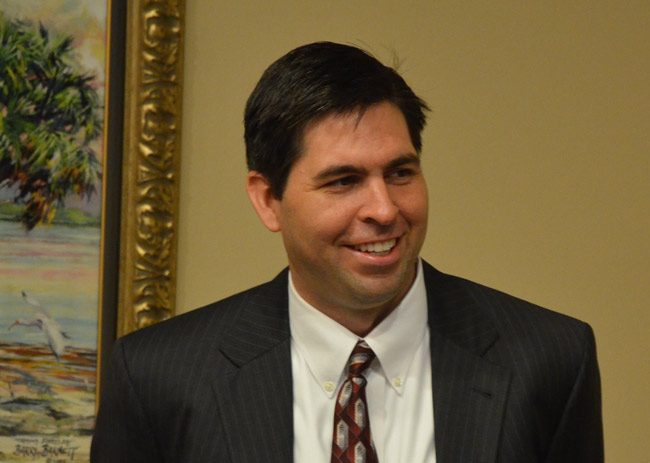 Adventist Health System, which includes the Florida Hospitals in Volusia and Flagler counties, has been recognized by national health care publication Becker's Hospital Review as one of the top places to work in health care.
The 2018 "150 Top Places to Work in Healthcare" list highlights hospitals, health systems and health care companies that promote diversity within the workforce, employee engagement and professional growth.
"It is an honor to be part of a health system recognized as a great place to work," said David Ottati, CEO of the Florida Hospitals in Volusia and Flagler counties. "Our organization's culture is something our employees can be proud of. With Christ as our example, all 80,000 employees across Adventist Health System – which includes our hospitals right here in Volusia and Flagler counties – nurture and care for our patients with uncommon compassion." (Ottati used to be the CEO of Florida Hospital Flagler.)
Becker's Hospital Review noted that Adventist Health System works to promote personal, professional and spiritual growth with its workplace culture; provides opportunities for employees to take part in mission trips; and encourages maintaining a healthy lifestyle through a wellness program.
Florida Hospital Flagler is the county's largest private employer and the second-largest employer overall, after the Flagler County school district. (Florida Hospital Flagler numbers over 1,000 employees. The school district is around 1,700 employees.)
Halifax Health in Daytona Beach, another major employer–including for many Flagler residents–was also among the top 150 best places to work. It was recognized for its leadership academy and offering employees identity-theft protection and pet insurance. Other Florida organizations on the list include Nemours Children's Health System in Jacksonville, Orlando Health, Shands Hospital at the University of Florida in Gainesville (where "outstanding customer service is rewarded with free tickets to University of Florida sporting events") and Central Florida Health in leesburg.
The complete list of recognized organizations can be found here.