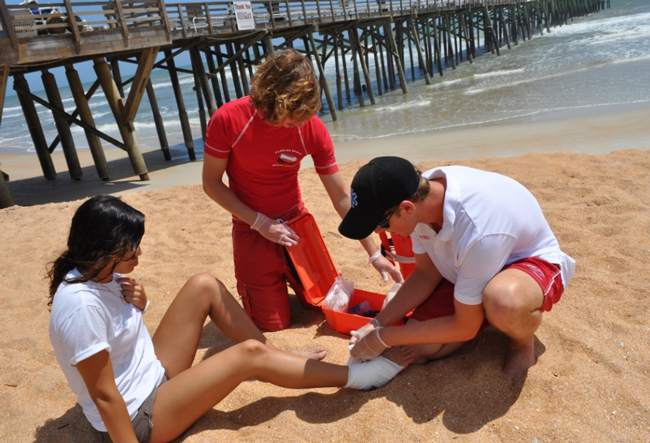 Florida Hospital Flagler has donated an array of medical supplies to the City of Flagler Beach's Ocean Rescue Services. Items donated include gloves, face masks, ammonia, alcohol pads, gauze, biohazard containment materials, and more.
"Our lifeguards are the first responders to beachgoers who fall victim to sudden illnesses and injuries," said Tom Gillin, recreational director for Flagler Beach. "The hospital donates these supplies each year and we are so grateful for the support. This donation allows us to continue providing the highest quality of safety services to all visitors to our beautiful beach."
According to Gillin, the Flagler Beach Lifeguards have approximately 10 to 15 minor first aid cases each day.
"These items are essential to what we do," he said. "When someone is injured on the beach, our lifeguards can use the donated supplies to help right away. It makes a real difference."