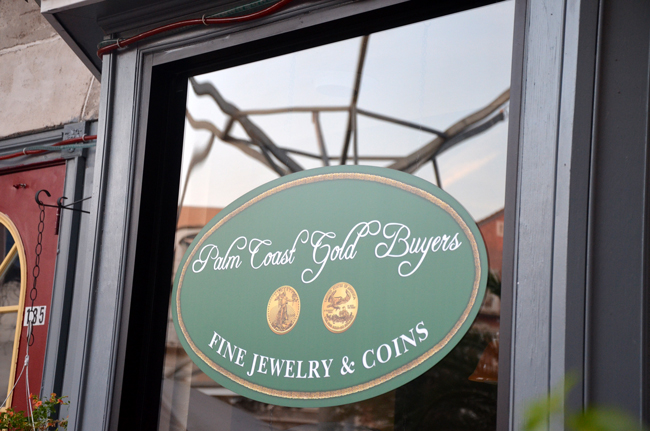 On Sept. 30, Dan and Edith Ferrena, owners of Palm Coast Gold Buyers, a store catty-corner to an entrance at European Village, had an unhappy encounter with a customer. Joshua Newby, 28, was with his wife, a friend and five children, three of them his. At one point everyone was in the store as Newby was looking at a watch, and the Ferrenas, who had two other customers inside–a small store the size of an average living room–became concerned about the children's behavior.
Edith asked the adults top take the children outside, politely, she says. The request was not taken kindly. It all went downhill from there, to the point that Newby and Ferrena confronted each other, exchanging angry words, and with Newby unleashing what may be the single-most injurious verbal offense in English at Edith. When it was all over, Dan found himself in a cop car, on his way to jail, on an aggravated assault charge for having allegedly threatened Newby with a 9mm Walther PPS, allegedly pointing it at him and his children's direction. Ferrena denied all along that he pointed the gun at Newby or cocked it, though he didn't deny merely displaying it.
On Tuesday, the State Attorney dropped the charge against Ferrena.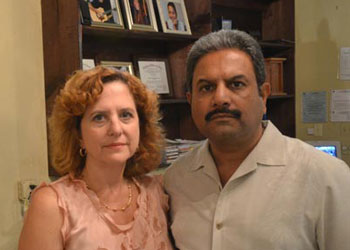 The store had a surveillance video. It was turned over to the state attorney's office. It did not corroborate Newby's version of the story, Ferrena said. Rather, it showed that Ferrena acted in legitimate self-defense after Newby (who was himself jailed for armed burglary and larceny in Port Orange when eight years ago) charged him. "The state attorney played the video back to him and said, look, you're lying," Ferrena said, relying on his attorney's account of Newby's encounter with prosecutors.
"Justice prevailed," Ferrena said.
The case attracted wide attention at the time: it happened around lunchtime in a very public place, involving a store owner who's been at European Village for two years, and who says he's never had a parking ticket, let alone faced anything worse in the court system. It's not over for Ferrena.
"I had to fight to get my criminal record dismissed," he said Friday. "Now it's dismissed. Now it's a long road ahead to get the record expunged, which costs time and money, but the process has been started already it's been put in motion."
Even when a charge against a defendant is dismissed, the court record still reflects the charge, and, officially, the defendant must admit–if and when asked–if he's ever been charged with a felony. It's possible to expunge the case. But it may take years, the defendant must bear all the costs, and there's no guarantee–because of the arcane nature of the proceedings–that the record will be expunged.
There's also the matter of Ferrena's damaged reputation, though everything else, he says, is "intact." That, too, has to be repaired. The Ferrenas are "exploring all kinds of things," Dan Ferrena said, including possibly civil action against his accuser. "My attorney said that giving a false written statement, a sworn statement to deputies as all his people did is a criminal offense, so that's up to the state to pursue that with this individual, him and his cohorts," Ferrena said.