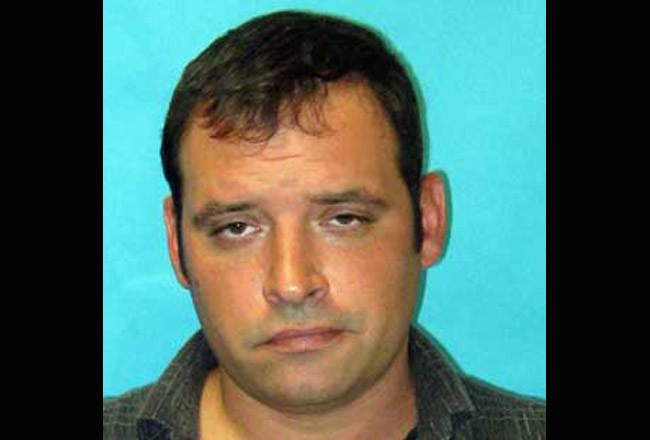 It is unfortunately the sort of story that gives Florida too frequent a mention in late night tv jokes.
Just two months ago, 38-year-old Christopher John Smith, a resident of 904 Central Avenue in Palm Coast, was sentenced to three years' probation for felony battery and resisting an officer with violence in Volusia County. Monday morning, he reported to his probation officer, as he is required to do regularly.
But he did so with a loaded gun. He did so in a stolen car, though it's not clear if he was driving the car or the woman who accompanied him to the probation office in Bunnell. And he did so as a suspect in the case of the stolen car.
The firearm, a silver Raven Arms .25 caliber pistol, was detected when Smith walked into the probation office. There was no round in the chamber, but there were five rounds in the magazine. Police searched his vehicle but found no additional weapons.
The white Ford Focus he'd arrived in at the probation office was reported stolen from a St. Johns County Dollar Rent a Car on Sept. 1. Flagler County's dispatch office listed Smith as the suspect. But when a deputy asked him whether he'd rented the car, Smith said he did not know. When the deputy asked him when was the last time he'd made a payment on the car, Smith said he didn't know. He said his partner usually made the payments. When the deputy asked him how long he'd had the car, Smith said he didn't know. "Possible a month and a half," his arrest report states.
Smith said his "business partners" took care of those details, "but could not provide their names or companies he is currently working with that would be responsible for paying the vehicle."
"What's with all these questions?" he asked the deputy, who told him he was just trying to figure out why Smith was in possession of a stolen Ford.
At that point Smith invoked his right to remain silent and stopped talking. He was arrested on a probation violation charge and taken to the Flagler County jail, where he remains, without bond. The Ford was towed by Saxon's Towing.