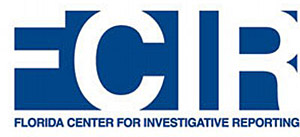 Give Miami Day is here, and until 11:59 p.m. EST tonight, your credit card donation to the nonprofit Florida Center for Investigative Reporting will receive a partial match from the Miami Foundation.
We need your help so we can expand our journalism. Among our goals for 2015:
Expand our data journalism to help Floridians better understand our state through careful analysis of state and federal data
Increase the number of investigations we produce each year and deepen our reporting footprint in Tallahassee
Launch a series of live events throughout the state that will focus on the important issues affecting Florida
Create an online, confidential file drop that will allow whistleblowers throughout Florida to leak documents to FCIR using a system that will shield their identity, even from us
All donations by credit card of $25 or more up to $10,000 will receive a partial match from the Miami Foundation. Donations must be made by credit card from 12 a.m. to 11:59 p.m. EST on Nov. 20 to be eligible for the Miami Foundation's partial match. Please consider making a tax-deductible donation right now on the Give Miami Day website.
–FCIR