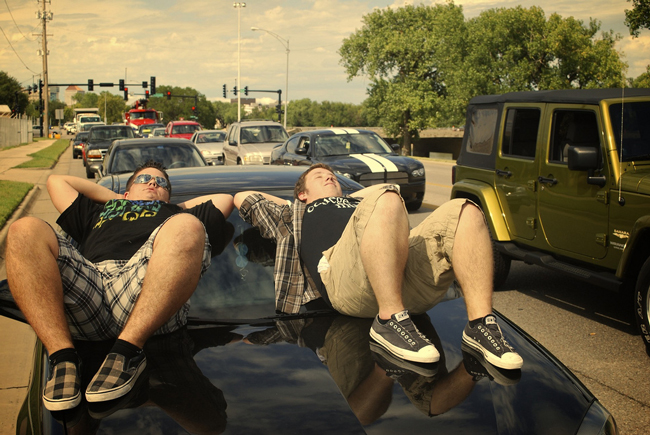 Florida and states nationwide have adopted enhanced evaluation procedures to weed out "ineffective" teachers.  Evaluations now weigh very heavily on students' standardized test results. Additional  criteria for determining which teachers make the grade are derived mainly  from either Dr. Robert Marzano or Charlotte Danielson, both of whom have devised teacher evaluation models which many administrators  now use to gauge instructor efficacy.  According to Florida's DOE,   over 90 percent of Florida's classroom teacher evaluation instruments contain elements from the Marzano or Danielson systems.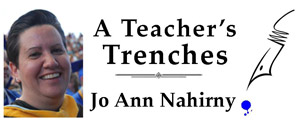 Last year, the district where I teach, Flagler County, utilized the Marzano method to rate its teachers. However, teachers and administrators alike viewed it as an unwieldy tool, largely due to the enormous amount of time needed to complete its copious paperwork requirements. This year, Flagler shifted to the Danielson method, essentially a streamlined version of Marzano's. This meant that teachers who were spoon fed the Marzano method last year had to be "re-trained" in the Danielson method this year.
Hence, last month, I spent  a "professional development day" with my colleagues, viewing several hours' worth of Danielson's costly, online videos. I'm not complaining; I found her commentary credible and worthwhile –but only because her methods were patterned so heavily after the tenets of the National Board for Professional Teaching Standards, standards I mastered and displayed years ago when I earned my National Board certification.
What irked me, though, is that Florida expects its teachers to demonstrate mastery of Danielson's philosophies while the state itself doesn't.
Danielson lectured: "Another aspect of using assessment in instruction has to do with the use of feedback. Feedback is a very important technique. .. our work with students has to be to organize what we ask kids to do, so that they will use the feedback we offer. Let's remember what feedback is. It has to be specific. It has to be timely…. You can't give kids this paper back a week or two or three after they did it. They have forgotten. They're not going to use it. It has to be timely, specific, and it has to offer students a path forward…part of the… job is giving feedback to offer specific guidance about how to improve what the student did so it will meet expectations…"
So to be a highly effective teacher, I have to give students timely, specific feedback. (And I consistently do!) But why doesn't the state have to?  For example, on February 26, my students, and tens of thousands of other 4th, 8th and 10th graders took the FCAT Writing 2.0 test.  They won't get the results of that test until May. Three months from now!  How's that for timely?  And the "feedback" they'll get on the essays they write come in the form of a number.  Where's the specific guidance Danielson implores educators to provide?
There won't be any. That's because the people scoring your children's essays aren't even teachers. Those who will ultimately decide if your kids pass or fail this test will be a bunch of temporary workers earning $12 an hour. They have no special knowledge of the writing process. The only requirement needed is the availability to work for six to eight weeks—and a college degree in any field.  So the person who decides your child's fate could very well be a guy who took six years to finish college, and who majored in Comic Book Art, Poultry Science, or Retail Floristry. And finally graduated with a 2.02 GPA.
Though these folks will receive a few weeks' worth of "training," all they'll look for in these essays is whether they display focus, organization, support and conventions. That's it.  Wonder what score these well-paid professionals would bestow on an essay patterned after Faulkner, written in stream-of-consciousness mode, which doubtless none of the scorers would even recognize, much less comprehend?  Would a student who emulated the simplicity of Hemingway earn a low score for the text's lack of erudite vocabulary? Would including colloquialisms typical of Maya Angelou cost kids points for improper grammar?
I don't know about you, but I want professionally trained educators, not the unemployed, or folks looking for a little extra pocket money, assessing my child's writing.
If the DOE wants teachers to get on board with new evaluation systems, it'd be helpful if the state didn't expect us to do as it says, and not as it does. And if, as Danielson suggests, Florida could get students' essays back to them in a timely fashion. Not three months from now.

Jo Ann C. Nahirny, a 1985 graduate of Columbia University and a National Board Certified Teacher, teaches English at Matanzas High School in Palm Coast. Reach her by email here.