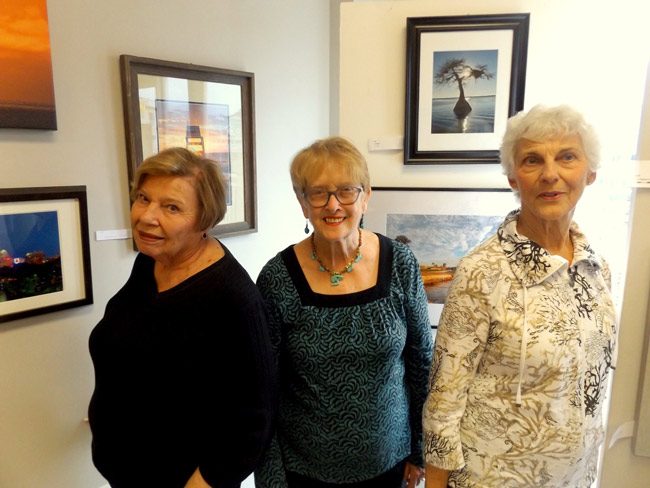 Flagler County Art League President Ann DeLucia remembers a local photographer who had never shown her work in public before – until she made the leap and submitted some of her photos for a league exhibition.
"This one woman — unfortunately she passed away in her 30s about a year ago — couldn't believe she actually had put her stuff out there," DeLucia said. "She hung around listening to people looking at her photos. She was like (sotto voce) 'They like it. I didn't think anyone would like it.' I said, 'Lisa, they're going to love it. Your pieces are beautiful.' "
It was then, DeLucia added, that it "hit home for me" what it can mean for "newbies" to have a place to exhibit their art.
The Flagler County Art League, a nonprofit celebrating its 40th anniversary this year, "is here for the artists," DeLucia said. "There's so much we do for the community, but we're here to grow the artists, to bring them to the next level, to let them exhibit, to have a place for them to meet" fellow artists, art patrons and art lovers.
The league is also incontestably one of the big cultural pillars of the community, alongside Salvo Arthouse, the Palm Coast Arts Foundation, the Flagler Playhouse, City Repertory Theatre and the Flagler Auditorium.
Art league members – now numbering 450 — have included retirees picking up a paint brush for the first time as well as accomplished artists with degrees from Yale University School of Art and the Cardiff School of Art & Design in Britain.
Founded in 1978 by Robert Scheibel, the league presents a free monthly art exhibit every second Saturday at its gallery and studio space at City Marketplace in Palm Coast. Judges provide written comments for winners in the juried shows.
The art league offers daily classes for all skill levels in various media, workshops by visiting artists, a lecture series, a book club and a members' gift shop. It also stages a very popular and often impressive annual student art show, and it has an agreement with five area businesses to exhibit – and sell — members' works on a rotating basis.
The league will be celebrating its 40th anniversary with two events:
Photographer Jerry Uelsmann, internationally renowned for his photo-montage technique, will present his program "Alchemy & Angst at 83" at 3 p.m. Sunday Jan. 21 at the Hilton Garden Inn in Palm Coast. And Robert Wittman, founder of the FBI's art crimes division, will return for an encore in Palm Coast, following his popular appearance in 2015, to talk about recovering stolen art and cultural artifacts during his program "More Undercover Adventures with Robert Wittman" at 3 p.m. Sunday March 4 at Flagler Auditorium.
A gala celebration and champagne brunch is being planned for later in the year.
Out of necessity rather than fashion, the art league was staging pop-up art shows – short-lived exhibits at various random places – long before that became the hipster thing to do in London, New York and Berlin a decade or so ago. That was simply because the wandering league did not have a permanent home during its first 30 years.
And so it would hold exhibits, workshops and meetings at the Hammock Community Center and other area community centers, Trinity Presbyterian Church, the Flagler campus of what is now Daytona State College, the campus of Flagler Palm Coast High School, and other places.
"Without having our own facility for years, it was hard," said DeLucia, a painter, photographer and retired nurse practitioner who moved with her husband from Connecticut to Palm Coast in 2004.
"We were very inventive," said Joan Howard, a Bronx native, former league board member and painter who studied at the Pratt Institute and Parsons School of Design.
But it was those pop-up days at the college that forged the art league into what it is today, said Joan Mangano, a Buffalo native, former elementary school teacher, watercolorist and past league president.
"We would prepare the doors (apparatus to hang paintings), hang the show, judge the show and get ready for a reception and take it down and have all the furniture back in place," Mangano said.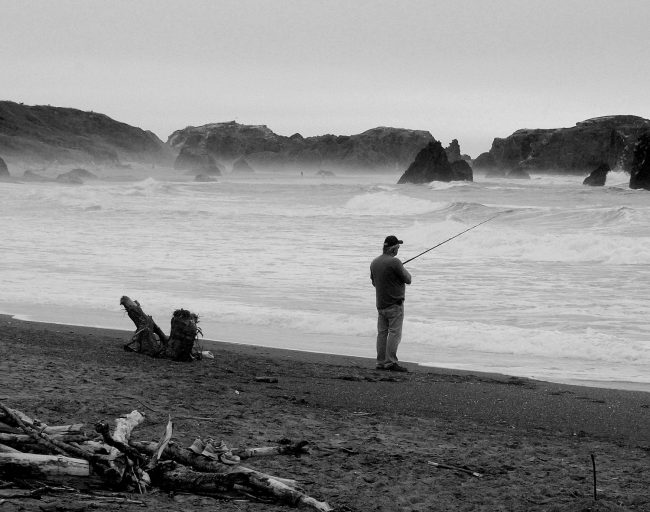 "Over a weekend," DeLucia added, noting that FCAL membership in those days was "probably 60 to 80 people."
"Holy cow, did we work our butts off," said Mangano, who currently teaches Intermediate and Advanced Watercolor at the art league. "But the participation was fantastic. I think a lot of very solid relationships were put together as far as the league itself, and it grew from that point out. And then we moved on to our own space."
The art league moved into its first dedicated home in 2008 – on the second floor of what was then the new Matanzas High School.
"Bill Delbrugge, who was then superintendent of Flagler County schools, was very supportive of the art league, and we always were supportive of the kids in schools," DeLucia said.
"We had a terrific space," Mangano said. "It had a huge impact on camaraderie among members. Everybody started pitching in together to make that a real home for us."
---
From wandering years to solid footing, paintbrush in hand.
---
A year later the league moved into a doctor's office complex on Old Kings Road, and a year after that, in 2010, the art league moved into its current home in City Market Place, 160 Cypress Point Parkway, Suite 207C, Palm Coast.
Artist J.J. Graham had opened his famed and rule-breaking Hollingsworth Gallery in City Market place just a short time earlier.
"We moved here right after J.J. was in here," DeLucia said. "We were always supportive of him and he was supportive of us. We thought 'Let's get all the arts groups here and make this an art center kind of thing.' It was SoHo (a reference to Lower Manhattan's artsy district) once a month. We'd have our openings the same night and people could go back and forth."
Graham moved his gallery to Bunnell in October 2014 and rechristened it Salvo Art, and so that little bit of SoHo vanished (however, City Repertory Theatre still makes its home in City Marketplace).
Meanwhile, the Flagler County Art League hums along.
"A lot of people have just retired and they'd like to try art," DeLucia said. "We might get 60 to 80 people to join in a year, and then we might have 40 or 50 who don't rejoin. I call them and I get this feedback: 'Well, I retired, I thought I would try it, it's kind of too hard and I'm now in the garden club' (laughs). But they're finding their way."
As a nonprofit, FCAL depends on volunteers and has only one contracted, part-time worker –an office manager who works 20 hours per week. The art league is supported by annual membership dues ($50 for an individual, $65 for a family), and class fees ($15 per session, workshops with visiting artists are more).
"At the end of the year, we're lucky if we're in the red $30 or in the black $30," DeLucia said. "We're sustaining."

"Jerry Uelsmann — Alchemy & Angst at 83" will be presented at 3 p.m. Sunday Jan. 21 at the Hilton Garden Inn, 55 Town Center Blvd., Palm Coast. Tickets are $15, available at flaglercountyartleague.org or by calling 386-986-4668.
"More Undercover Adventures with Robert Wittman" will be presented at 3 p.m. Sunday March 4 at Flagler Auditorium, 5500 S.R. 100, Palm Coast. Tickets are $22, available at flaglerauditorium.org or by calling 386-437-7547.