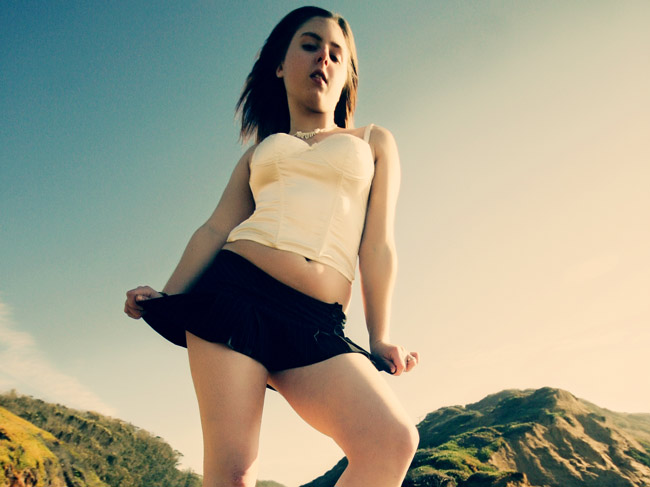 By Peter Schorsch
As far as the issues go, I've been pro-short skirt for as long as I can remember. In fact, before I understood the differences between Democrats and Republicans, I was generally in favor of short skirts. That is, until Beyoncé's performance at the Super Bowl.
There she was, Esquire Magazine's "Sexiest Woman Alive," dressed in a skirt so short it had no beginning, just an end. Sashaying her way through a halftime show performance that literally turned out the lights in the Big Easy, Beyoncé was as fierce as ever.
And that's when I realized I was no longer in favor of short skirts. Because, for the first time while watching a Super Bowl, I was a father. I'm also 13 months into being a husband. So life has certainly changed — no less noticeably than in my politics.

It's not that I am more Democratic or Republican, liberal or conservative. It's just that every decision I make is now framed by how it may impact my daughter, now and in the future.
So when Beyoncé wears a skirt just a wee bit short for my liking, I wonder, what if Ella were 7 years old and watching this? What would I do if she asked if she could wear an outfit like the one Beyoncé wore? Would I say "No" and, inadvertently, push her toward wearing provocative clothing? Would I say "Yes" while celebrating her freedom to express herself?
These are the dilemmas of every parent.
As it relates to politics, my worldview is completely changing. They say everyone is a Democrat until they are mugged. Well, imagine how significant the change is when you have a daughter. There are even times when I find myself embracing fascism, or at least the part about curfews.
Then again, it's sometimes the conservatives who frighten me the most. Like the parents who refuse to allow their children to be immunized, mostly because of what ex-Playboy model Jenny McCarthy wrote in her book on parenthood — about how the shots lead to autism. My wife and I met parents like this at a prenatal class. There, the doctor — the guy who went to a decade of school to learn about such things rather than pose nude — told the parents-to-be that there was no dumber decision than refusing to get your child their shots.
Yet this one set of parents kept arguing with the doctor. That was, in fact, their right. However, not only do I not want my child going to school with a child who has not been immunized, I don't want her going to school with a child whose parents think it is OK not to be immunized. Those are just two totally different worldviews that will never be reconciled. At least not until their child catches measles.
It's because of parents like that that my wife and I start to think about home-schooling (not really) and charter schools (absolutely). This coming from two parents who value highly the benefits of public education.
There's really no issue of which my opinion has not changed since Ella came into the world. I've even found sympathy for someone like Rick Santorum.
In 1996, the Santorums' son Gabriel was born prematurely after 20 weeks of pregnancy and died in the hospital two hours after birth. Karen Santorum wrote that she and Rick slept with the dead infant between them in the hospital that night, then brought his body home the following day and introduced it to their children as "your brother Gabriel." The handling of their infant son's death attracted scrutiny in January 2012 following Santorum's success in the Iowa caucuses.
I, myself, was highly skeptical of the Santorums' actions. That is, until we had Ella. Since then, the meaning of life has changed for me. I believe that Ella has been with us for almost as long as she was in her mother's womb. I saw her in 3-D moving and waving months before she was "born." Certainly she was impacting our lives from almost the moment she was conceived.
Of course, I am not ready to force my view on this issue or any other issue on others.
It's just that, since having a baby, I find myself agreeing more with Rick Santorum and less with Beyoncé.

Peter Schorsch, a political consultant based in St. Petersburg, publishes and edits the Florida political blog SaintPetersBlog.com. Reach him by email here.