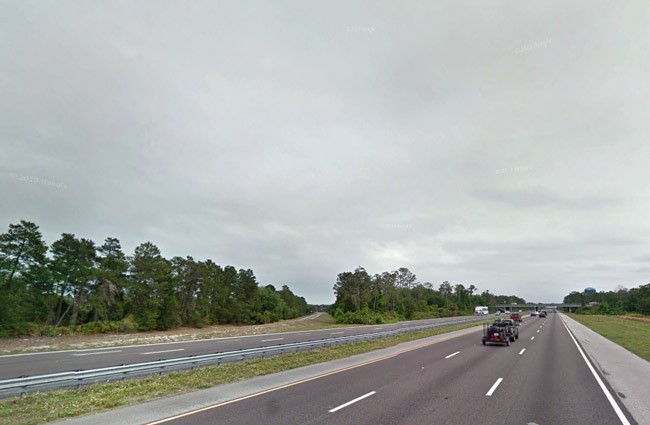 Micale Annilus, a 40-year-old resident of Houston, Texas, was killed early Monday morning and two others in the same car were seriously injured when their car collided with a tractor trailer on  I-95 near the intersection with Palm Coast Parkway.
Dagobert Laurent, 43, was at the wheel of a 2015 Nissan Rogue. Annilus was his passenger, as was Winderson Annilus, 21. Laurent and the younger Anilus were transported to Halifax hospital in Daytona Beach.
Rescuers were dispatched at 3:30 a.m. According to a Florida Highway Patrol report, Laurent and his passengers were traveling north on I-95, riding on the inside traffic lane of the three-lane highway. Reynier Ricardo Pino, 31, of Miami, was at the wheel of a tractor trailer, also driving north. " For unknown reasons at this time," the FHP report states, "the Nissan slowed and traveled from the inside traffic lane to the outside traffic lane into the path of the semi tractor-trailer.
The tractor-trailer's front end struck the right side of the Nissan. Annilus was pronounced dead at the scene. Pino was not injured.
Annilus, according to her Google+ account, was employed at a Home Depot in Houston and had attended Penn Foster College.
Flagler County Fire Rescue and the Palm Coast Fire Department, along with the Palm Coast Fire Police, responded to the scene in addition to FHP and the Flagler County Sheriff's Office. The scene was cleared at 7 Monday morning.