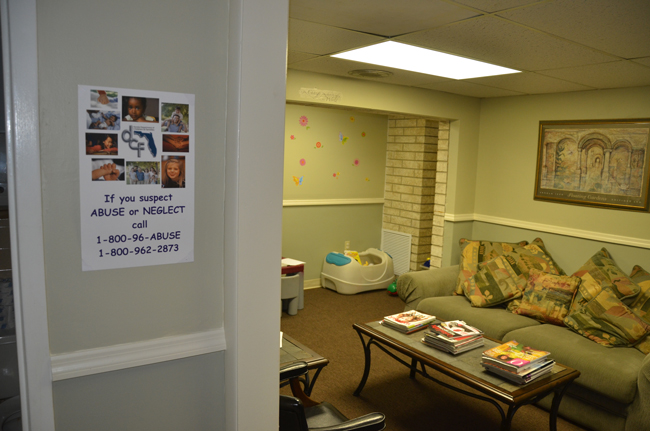 Note: For a background investigation on the following story, see "Rape Crisis Failure: How the Children's Advocacy Center Betrayed a Victim at Her Most Vulnerable," from July, and "Again Breaking a Pledge, Children's Advocacy Center Sets Ultimatum On Rape-Crisis Intervention as Top Cops Scramble," from January.
A FlaglerLive Investigation Follow-Up
---
The Palm Coast and Bunnell-based Family Life Center has taken over forensic rape-exam services from the Daytona Beach-based Children's Advocacy Center, presumably ending the CAC's at times scandalous failure to provide such exams to rape victims at their most vulnerable after an attack.
The forensic rape exam is key to a rape victim's case. It must be conducted by a certified Sexual Assault Nurse Examiner, or SANE nurse as close to the time of the attack as possible, both to secure evidence and to minimize further ordeals for the victim.
The Children's Advocacy Center failures came to light last spring when, following an alleged rape in Flagler Beach, the center first made the victim wait for hours then told the detective on the case that it would not be providing a SANE nurse. It was one of several such cases where the CAC was falling short of its obligations. The center acknowledged its failure and pledged to improve as it opened a Bunnell-based exam room last summer—only for the CAC's chief executive officer, Reggie Williams, to inform Flagler County Sheriff Jim Manfre and other law enforcement chiefs in Flagler and Volusia that CAC would end its forensic services for children 12 and older and all adults sometime in 2014.
Manfre and State Attorney R.J. Larizza were incensed by the CAC's broken pledged. They set to work trying to find an alternative.
On Monday, the Flagler County Commission, which had contracted with CAC to provide the service, voted unanimously to transfer the money to the Sheriff's Office, which would itself, in an unusual arrangement, contract with a new provider. That provider is the Family Life Center, in whose facilities the forensic exams will be conducted, keeping them local. (There were several occasions, including the Flagler Beach case last spring, when detectives had to drive victims out of the county to accomplish the SANE exam.)
The county was paying the advocacy center $9,280 to provide the forensic services (out of an annual grant of $50,000). The center provided the services for one quarter this year, leaving $6,960, which the commission transferred to the Sheriff's Office on Monday. "The sheriff has requested to do that, has met with the State Attorney's Office, J.R. Larizza, and plans to contract for those services separately, instead of the county doing that,"  County Administrator Craig Coffey said.
---
Ensuring that rape victims are treated immediately, locally and respectfully.
---
The Sheriff's Office is not paying for the service by itself. The state Attorney general's office provides a $500 reimbursement for each forensic exam, of which $300 goes to the nurse. The rest goes to whichever agency coordinates the service—in this case, the Sheriff's Office.
"We are calling this program the SAVE program, Sexual Assault Victims Advocacy program. We are up and running," Trish Giaccone, the executive director of the Family Life Center, said Monday, extending an invitation to commissioners to visit the room where the exams will be conducted. "Our program at this point is going to serve victims 12 and older, and we anticipate that the Children's Advocacy Center will continue to handle children that are 11 and younger."
Giaccone continued: "If there is not a medical need other than the exam then victims will utilize the Family Life Center program. However, if there is a medical need, we are working with the hospital so that victims can be brought to the emergency room in a discreet manner so they can access the services there. We are providing a 24-hour advocates both on the phone and in person, and we do have nurses who are trained as a sexual assault nurse examiner. In fact there is two of them that live here in Flagler County, so they are local, and if necessary they can be at the hospital in under 20 minutes."
The presence of SANE nurses in Flagler County is new: the advocacy council had complained that it was not able to secure such nurses in Flagler.
Reggie Williams, the advocacy center COO, appeared before the county commission Monday and said that "there has been, you know, some misinformation" related to his agency'sinvolvement. He did not specify what sort of "misinformation."
But Williams went on to spread some misinformation of his own: "The reality is that the letter that was sent to the Sheriff's back in December did not indicate that we were withdrawing from those services," he said. "We were trying to move those services to the hospitals, because the nature of the services is they're medical, and what we experienced in the last year at the Children's Advocacy Center was that we had two, three situations where we had to call for an ambulance to transport individuals from that center to the hospital, because we could not handle it there in-house."
Based on the letter Williams himself signed on Dec. 4, the statement was misleading on three counts. First, he had written that the forensic exams would be moved to local hospitals regardless—even though such an arrangement had not yet been worked out with local hospitals—and that the advocacy center would provide nurses only if they were available. Second, Williams had not cited medical issues in his letter, but financial issues, saying the CAC could no longer bear the cost of providing the service (a dubious claim considering the funds it was receiving from Flagler and other agencies, from the Attorney General's Office, and from its own fund-raising: CAC is a $4 million agency). Third, Williams in his letter said, categorically, that all CAC services would end by June 30 if a resolution was not reached with hospitals to share the cost.
County Commissioner Barbara Revels, who also serves on Florida Hospital Flagler's board of directors,  said she'd worked with the hospital on how to accommodate the system, but any such arrangement had its limits—which is why the forensic exams had not typically been conducted there.
"They're willing and they're ready, however," Revels said, "the daily census at the hospital emergency room is just overwhelming, particularly in flu season, and that is not conducive to taking a distraught female into an overworked emergency room than trying to make other accommodations in the hospital or some other location for a private setting, and trying to find the resources there to do it. I know the sheriff has been working on that, trying to resolve that issue. Hospital is willing, but it's got to be handled so sensitively, and time-frame, you do not want a victim sitting somewhere for four or five hours."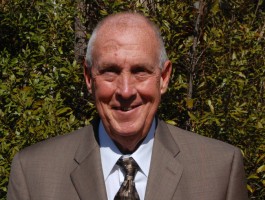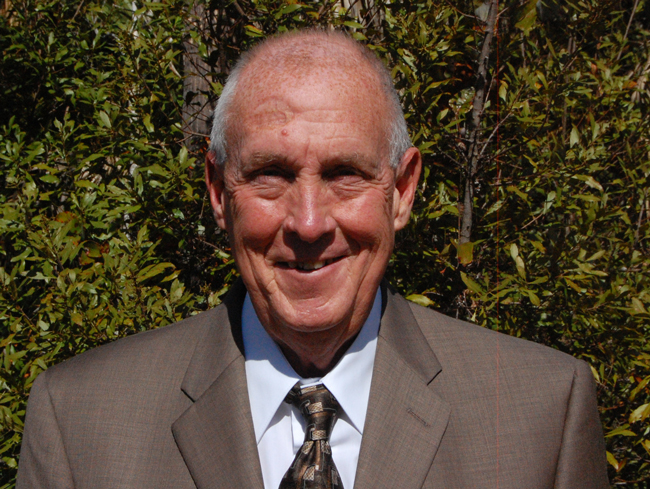 Commissioner Charlie Ericksen said the new arrangement was suitable "as long as we're on the way to a resolution of the existing system which has unfortunately failed badly over the last two or three episodes." But Ericksen had a serious concern.
"If the sheriff's office is now paying for these exams," Ericksen asked Coffey, "would that in fact be any type of conflict from a legal point of view, as opposed to an independent third party, because any time there's an arrest or charge, the sheriff is one of the active partners in that."
Coffey had not explored that angle. "I've not had the ability to research that and I probably would have to refer that to the State Attorney's Office," he said. "I assume if he's working with the State Attorney's Office hopefully he's discussed that issue, the sheriff's taken that into consideration. I guess I would leave that up to him." Coffey added: "It's worth at least discussing and checking into."
The Family Life Center, which primarily provides shelter and services to victims of domestic violence, has had its own challenges in recent years. Patrica Wasmuth, a former bookkeeper at the center, was found guilty of grand theft 15 months ago. Wasmuth had been hired there as the sister of Diana Kindt, the former center director fired in 2011 on a charge of organized scheme to defraud. In the spring of 2011 the center hired Trish Giaccone as its new director, in the midst of a financial crisis, which eased in subsequent months. In 2012, the Family Life Center got a $100,000 grant from the Department of Children and Families, spread over two years.