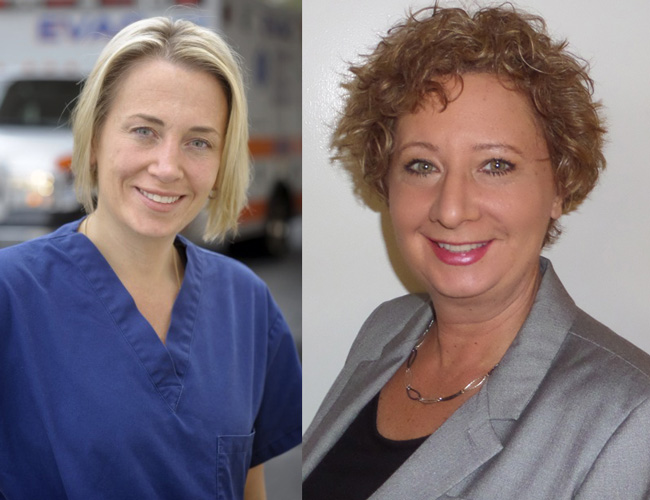 The Family Life Center appointed two new members to its board of directors: Jodi Lodolce and Laura Perkins.
Lodolce is director of the Emergency Department at Florida Hospital Flagler, has a background in nursing and direct emergency services to victims of sexual assault. Perkins is Director of Organizational Integrity at the Florida Endowment Foundation. She is an active volunteer for the United Way Women's Initiative of Flagler County and the Chicks with Cans.
"The current board of directors and staff of the FLC are happy to welcome these new board members to assist us in our mission of ending domestic violence and sexual assault within Flagler County through proactive programs that provide protection, intervention, education, and prevention," said Executive Director Trish Giaccone. "When members of our community work together towards the goal of ending gender violence and becoming Ambassadors for Peace, our neighborhood becomes stronger and safer."
The Family Life Center is seeking two additional board members. Those interested should contact Giaccone at 386/437-7747.
The two new members join an 11-member board that provides governance to the Family Life Center, a non-profit agency. The board provides strategic planning and ensures fiscal integrity for the Emergency Shelter, Sexual Assault Victim Empowerment Program, Outreach Program, and Transitional Housing Program.
The Family Life Center provides essential services to men, women and children who are victims of domestic or sexual violence. These services include: Emergency shelter, provision of food, clothing, personal care items and transportation, 24-hour crisis counseling via crisis hotline, individual and group crisis counseling, assistance in acquiring emergency and non-emergency medical care, assistance in acquiring legal aid and representation – court advocacy, referral to agencies and organizations for financial assistance, referral to agencies that provide housing assistance, referral for employment assistance, assistance in accessing private counseling, life skills training (parenting classes, budgeting, assistance with ged preparation and other employment enhancement skills, goal planning) and more.
The Family Life Center maintains a 24-hour hotline: 386/437-3505, a domestic violence line 800/500-1119, and a rape line: 888/956-RAPE (7273). Their center's mailing address is P.O. Box 2058, Bunnell, FL 32110. The center's physical address is kept private for security reasons. Reached the Family Life Center on the web and on Facebook.