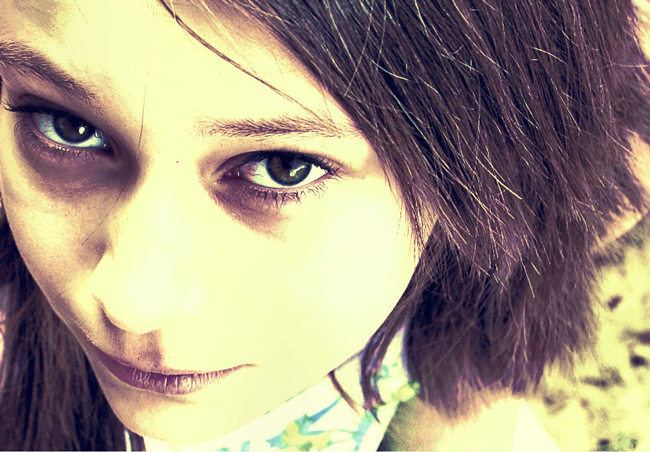 It's been a maxim at the Florida Department of Children and Families that if there were no substance abuse or mental illness, the agency could shut its doors.
But with substance abuse still threatening to overwhelm child-welfare systems like Florida's, officials are looking at drug courts for troubled families as a way to address the problem.
Substance abuse is usually a factor in child abuse and neglect cases — from 60 percent to 80 percent of them. And most methods of reuniting families after parents lose custody of their children due to drugs or alcohol aren't very successful.
"People are hungry for therapeutic interventions that are going to help families and children," said Miami-Dade Circuit Judge Jeri-Beth Cohen, who presides over dependency drug-court cases in the 11th Judicial Circuit. "And what we've been doing for many years in this state and across the country hasn't worked."
Cohen, who started a dependency drug court in Miami-Dade in 1999, said most substance-abuse treatment programs only succeed in reunifying families about 15 percent of the time. For dependency drug courts, more than 50 percent of participating parents clean up and regain custody of their children.
"In Florida we know that very few of these families can get reunified with their children and stay reunified," Cohen said. "And the only thing that seems to be working in this arena is drug court."
As an indication of the interest in the issue, a workshop on drug courts for troubled families drew a standing-room-only crowd last week at a DCF Child Protection Summit in Orlando. Child abuse and neglect also has been a high-profile issue in recent weeks after a series of child deaths.
Cohen warned that dependency drug courts don't work without intensive monitoring and support services.
A big part of the reason why they work is that they use frequent drug tests and sanctions for failed tests. A 2007 study showed that participants who were subjected to more frequent drug screens remained in treatment longer and were more likely to complete it. And parents who completed treatment were five times more likely to be reunified with their children.
That's important for the children of addicted parents for many reasons — even beyond the desire of most youngsters to be with their mothers and fathers.
According to the Child Welfare Information Gateway, "Maltreated children of parents with substance use disorders are more likely to have poorer physical, intellectual, social, and emotional outcomes. They are at greater risk of developing substance use problems themselves. They are more likely to be placed in foster care and to remain there longer than maltreated children of parents without substance use problems."
Additionally, substance abuse is often accompanied by domestic violence, brushes with the law, drains on the family finances and heightened stress for parents already struggling to function.
Often, child-welfare professionals are racing the clock to help families reunify. The federal Adoption and Safe Families Act of 1997 requires that a hearing to decide a child's permanent placement be held 12 months after he or she enters foster care.
"People in child welfare feel an urgency to find interventions, to find programs, to find collaborations that work well in prescribed timelines, because we only have 12 to 15 months to reunite families," Cohen said.
There are 350 family drug courts and 2,500 criminal drug courts nationwide.
Supporters also say family drug courts have proven to be cost-effective — thanks to a reduced reliance on foster care and the criminal justice system. The costs for family drug courts range from $7,000 to $14,000 per family, depending on the services needed, and save from $5,000 to $13,000 per family.
Florida families struggling with substance abuse will also get better support when the Florida Safe Families Network is fully up and running in the next few months, according to DCF Assistant Deputy Secretary for Operations Pete Digre. The computer network will enable child-welfare professionals to have access to the latest data about families with whom they work.
Digre said DCF has used family-intervention specialists to work with child-protective investigators and case managers to get families into substance abuse treatment, but that approach has often failed.
"We had a problem of ships passing in the night," he said. "The family would not cooperate with the family intervention specialist, and because the loop was not closed, the child-protective investigator and the case manager wouldn't know. The family would drop out and nobody would be the wiser."
Soon, Digre said, the computer network will be notifying frontline child-welfare professionals when a family doesn't follow through on substance-abuse counseling.
"At that point we have to take action, and we'll have plenty of grounds to file a court petition either to get an in-home court order or to shelter the child because the addiction is just not getting dealt with," he said.
–Margie Menzel, News Service of Florida