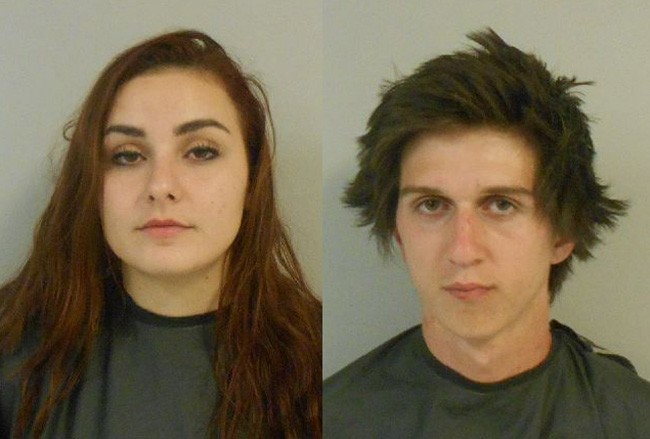 The following three unrelated incidents took place in Palm Coast and Daytona North, also known as the Mondex, between Tuesday morning and this morning (March 18).
Marcantonio Sanzone, a 67-year-old resident of 90 Sanchez Avenue in the Hammock, had been worried about a prowler Tuesday evening: an unknown man had walked through his yard. Sanzone went outside and told the man to leave. But he was worried the man would come back.
His wife Carol went to bed. There were other family members in the house at the time of the prowling: an 18-year-old woman and a 39-year-old woman. The latter left the house late that night, but returned later.
Sanzone decided to clean his gun in case he needed to use it, he told deputies, according to a Flagler County Sheriff's incident report. The handgun is a .380-caliber Titan II. Sanzone said "he emptied all of the rounds out of the magazine and thought that the chamber was empty as well. [Sanzone said] he had started to clean the weapon when it went off." The round entered and exited through his left hand. The gunshot woke up his wife and the younger relative, who helped Sanzone tend to the wound and called 911.
Deputies were dispatched to the Sanzone house at 1:30 this morning. The expelled round was located lodged inside the front edge of the desk where Sanzone had been sitting when he shot himself. The weapon was seized and placed into evidence for safe-keeping, the incident report states. There were no signs of foul play or that Sanzone was intentionally trying to harm himself.
It was the second accidental and injurious shooting in Palm Coast this year. On Feb. 3, an 18-year-old shot his friend with an AK-47, in a house on Parkview Drive–across from Wadsworth Elementary–when the shooter thought the gun was not loaded. He was not charged.

Tuesday morning, deputies were dispatched to 703 East Magnolia Street in Bunnell, where a disturbance had been reported. By the time deputies completed their investigation at the scene, Patrick Vandermeyden-Miller, a resident of nearby 701 Magnolia Street, was in jail on a charge of aggravated assault with a deadly weapon, a felony. Vandermeyden-Miller was arrested last month on a burglary charge.
The alleged victim, Johnny Morris, told deputies Tuesday that he and Vandermeyden-Miller were talking about an issue that turned into a shouting match. Then, according to Morris, Vandermeyden-Miller pulled out a pocket knife. Jones asked him to put the knife away. Vandermeyden-Miller allegedly did not listen and stepped toward Jones, who grabbed Vandermeyden-Miller's arm in an attempt to keeep from being stabbed. Instead, he got several lacerations to his hand.
A witness of the incident brought police the pocket knife allegedly used in the incident, and Jones identified it as the knife used against him. "The pocket knife appeared slightly wet as if it had just been washed," Vandermeyden-Miller's arrest report states. "No visible blood could be found on the pocket knife."
Vandermeyden-Miller remained in jail Wednesday afternoon on $3,000 bond.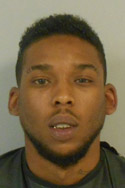 Brooklyn Marino is only 18, but she's been familiar to local law enforcement for several years. Early Tuesday morning she was arrested on one common charge–possessing less than 20 grams of marijuana–and an uncommon charge: unlawful possession of another person's identification card. Jaron Smith, 24, and Tremayne Jones, 23, were arrested during the same incident, both on drug charges and resisting arrest, and in Jones's case, on outstanding warrants as well and two felony counts of failure to appear in court proceedings.
The incident began as a mere traffic stop. At 3:36 a.m. Tuesday, a deputy saw a black Ford Mustang allegedly blow a stop sign at the exit of the Palm Coast Landing shopping center (the Target center). The deputy tried to pull the Ford over near the intersection with Landing Boulevard, but after the cruiser's emergency lights went on, "the driver maintained speed and continued east toward the intersection of Bulldog Drive," an arrest report states. The Ford stopped at the intersection. The deputy got out of his car. The Ford started up again, crossed the intersection, made a U-turn and went west on State Road 100.
The car then maneuvered to pull into the turn lane for Flagler Palm Coast High School. The car stopped, Jones got out and swiftly crossed the ditch and went onto the sidewalk, walking west as he talked on a cell phone. Another deputy stopped and arrested Jones about 500 feet away from the car. By then several sheriff's deputy units had swarmed onto the scene, and Smith, too, had been placed under arrest for resisting arrest, as had Marino, "for officer safty."
Deputies searched Smith and found on him 4 grams of what was tested to be marijuana. Traces of marijuana were allegedly found "on the floorboards and seats throughout the entire vehicle," the arrest report states. The deputies searched Marino, finding no drugs but finding an ID for "a female subject closely resembling her in age and appearance." The ID would allegedly enable Marino to pass for someone 21. The offense is a misdemeanor.
Marino posted $750 bond and was released. Jones is being held on $2,750 bond and remains in jail, as does smith, whose bond of $51,250 includes a $50,000 bond for a charge of possessing opiates within 1,000 feet of a school.