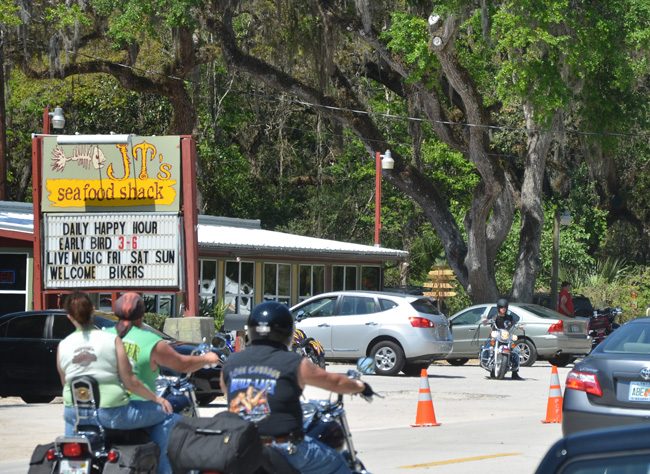 An explosion was reported in the kitchen at J.T.'s Seafood Shack restaurant in the Hammock around 3:30 this afternoon, followed by a brief fire. Two people were injured, one of them suffering severe burns.
The person who sustained severe burns was being flown to the burn unit at a hospital in orlando. The other individual also suffered burns but not as severely, was to be treated at a local hospital.
"They think it was a flare-up from cooking spray," Flagler County Fire Chief Don Petito said. The call had come in as an explosion and a fire. "It flared up and it burned a little bit and it kind of went down really slow, they immediately thought it was it was going to be a structure fire but it wasn't."
Flagler County Fire Flight, the emergency helicopter, was dispatched to the scene, as were units from Flagler County Fire Rescue and other fire departments. Station 41's units at the scene cancelled other units as it took command of the scene once the matter was under control: the fire was out when the units got there. Fire Flight landed at Station 41 to claim the patient.
The restaurant, Petito said, "was open and there were people there, but the fire didn't get anywhere near the occupants of the restaurant."