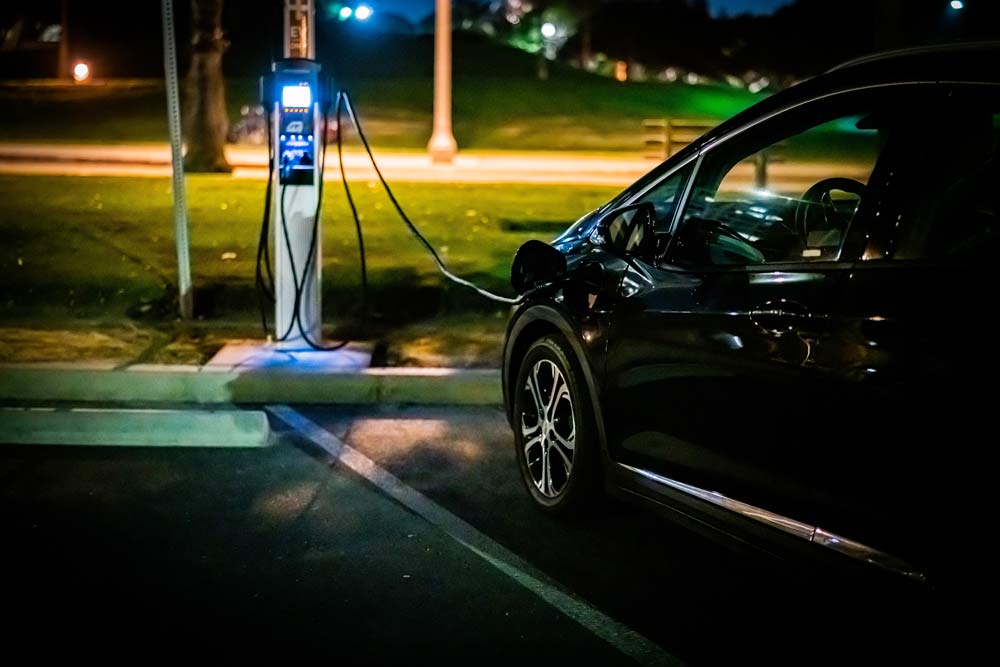 Driving gas-powered cars will eventually be considered as damaging and irresponsible as smoking cigarettes. So my next car will be somewhere between hybrid and fully electric. My PlugShare app mapping out where I could power it up outside of my home shows all of six locations in Flagler County, four of them in Palm Coast, within a small radius of City Hall, like AdventHealth and Wawa: not exactly hangout type places. There are none in Flagler Beach or Bunnell.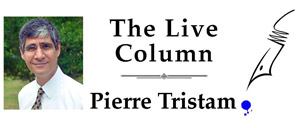 No wonder the two spots at Palm Coast City Hall are always in use. They make me almost nostalgic for the days of Jim Landon, who had the foresight to put them there. Tesla's Model Y, an electric vehicle, is the fastest-selling car in the world. But Flagler County, this self-deluded mecca of economic development, is not only an electric vehicle charging station desert. It is actually hostile to electric vehicles. 
It is sending a loud and shrill message to tourists and forward-looking businesses and the residents they'd bring along: we like to fossilize. Progress is elsewhere. No wonder all we're attracting are Medicare mendiants whose prime hummed to the knocks of leaded gas and tailfinned Eldorados. 




In March Palm Coast hired Maeven Rogers as its first chief sustainability and resiliency officer. Rogers got to work applying one of the city's own goals: to improve the city's electric vehicle infrastructure. Yes, it's an actual goal. She developed the Flagler Regional Electrification Coalition, involving Palm Coast, Flagler Beach, Bunnell and the school district, all at the staff level, to take on what she described in her report as "a transformative journey towards a cleaner and more sustainable future." 
She found a federal grant that would provide up to $15 million to build charging stations in the county, and got administrative agreement to locate those new stations in Flagler Beach and elsewhere, on public grounds. Customers charging their vehicles would have had to pay. The local governments would not, unless they chose to shoulder a 20 percent match and take revenue from the charging stations themselves–not a bad way to start generating new revenue. 
Getting the grant was almost a certainty. The Biden administration is making it extremely easy to secure them. But that's the rub. When Rogers presented the plan, first to the County Commission, then to her own City Council, both snubbed it and her. They said the city shouldn't undercut private business. They said gas stations will build charging stations. Two county commissioners actually said that no one is buying electric vehicles, and one of them said they're dangerous in big storms. (He was referring to the cars, not to commissioners.) 




What all of them were saying, what all of these Republicans were saying, is that they didn't want to participate in a Biden administration grant program. It was as simple as that, even though they had no problem devouring tens of millions of dollars in Covid aid, back when they could confuse it with left-overs from the Trump administration. 
The argument about not undercutting the free market was a cloak, at once the strongest-sounding reason, because no one looks past the bumper-sticker sloganeering, but also the weakest on every count. Governments not only undercut the free market at every turn. The free market, especially the fossil-fuels free market, would not exist without government. It is neither free nor much of a market. It's an organized set of monopolies ultimately dependent on government oiling the profit machine with public money. 
You don't even have to look to the billions in subsidies that federal and state governments give the oil and gas industries. Every time government builds a road, paves a road, enlarges a road or adds a beltway, it's using tax dollars to make sure all those gas guzzlers have a place to go. Car makers, gas stations, auto part stores and their many other co-dependent industries don't have to lift a finger: government does it for them. It's assumed. That part of the market is as socialist a covenant as it gets. We just don't define it that way. 




In Flagler County, we're obviously stuck to that model. Palm Coast is burdened with something like a $50 million backlog to keep its streets in good repairs. Flagler Beach has no idea how it's going to keep accommodating onslaughts of tourists and visitors on its sliver of an island. But here's an opportunity to adopt a new revenue model–to start seeing electric charging stations as both a boon to business and tourism and to government revenue, and what do Palm Coast and the county do? Rear back to the equivalent of horse and buggy thinking as they moan about not wanting to undercut gas stations' chance to have EV power stations. 
Gas stations will be a thing of the past because gas will be a thing of the past (as will the massive pollution they entail). There will not be power-up stations. There will be parking spaces with power stations for parking meters. You could have them all along portions of A1A in Flagler Beach. You could have them along the entirety of the downtown core. You could have them on every public ground. You could conceive of an entirely new way to generate revenue, cutting out emissions and space-guzzling gas stations. That's not undercutting them. It's moving toward a cleaner, more responsible future while exercising a government's right, finally, to its due share of revenue to keep those roads and rights of way in good order. 
Getting a cut from electric charging stations would be no different than the current franchise fee structure that allows governments to take a huge cut from the revenue of electric or cable or any other companies that use public rights of way. The grant Rogers was proposing would have been an infinitesimally small but keystone of a step toward that future, opening a door for governments to recast the way they generate revenue for roads and other public works needs while moving the nation toward its goal of lower carbon emissions (assuming the current administration's goals aren't nullified by the next president). 
As grants go, the city and the county could hardly have done better than the EV charging initiative. All they'd have had to do is devote a couple of parking spaces at the library, at the new southern recreational facility, at Holland Park and a few other places. They could have even partnered with private companies to give them a share of the goods. It would have been a boon to the local economy, making Flagler more attractive to the increasing number of tourists who drive electric vehicles, and would have invited more local residents to adopt cleaner habits, in a state where we see the effects of global warming and rising seas daily. 
Instead, our local elected officials armed themselves with all sorts of luddite misinformation about electric vehicles and set Flagler County back many years because they couldn't see past ideology. 
Maeven Rogers of course was stunned by that outcome. But she's new to Flagler County. She'll get used to it, assuming she stays. Then again, given our embrace of backwardness, she may not have a future here anymore than the future does. 

Pierre Tristam is FlaglerLive's editor. A version of this piece aired on WNZF.