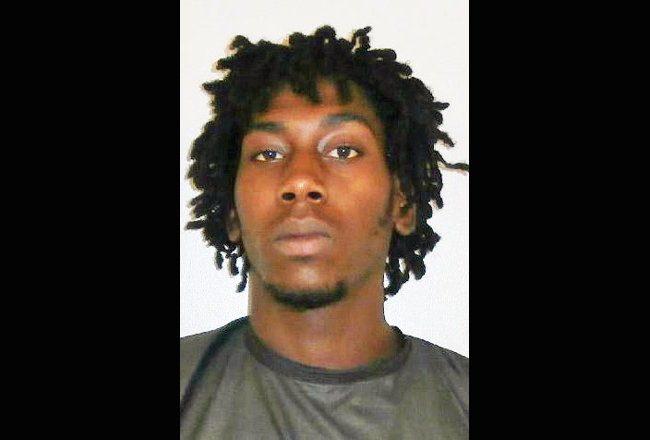 Three of four alleged assailants involved in a home invasion robbery more than two months ago in Espanola have been caught.
Friday, the Flagler County Sheriff's Office charged three teens with home invasion robbery and grand theft of a firearm: Sean Giddens, 19, of 118 Espanola Road and Earnest Watson, 17, and Justin Mickens, 18, both of 200 Knox Jones Ave., Bunnell.




Richard Pettit, 60, told deputies the night of June 27 that he was watching television when four men or boys entered his house. One of them wore a scarf covering half of his face. One of them approached him with a bat, pulled him out of his wheelchair, threw him to the ground, and said to him, "where's the stuff?" (A subsequent report would relate the line as "where is the shit?") He then started hitting him in the head and arm with the bat and kept repeating, "where's the stuff?" At one point the suspect kicked Pettit on his side and stepped on his left foot, cutting one of his toes.
While the suspect with the bat was hitting him, Pettit said the other three males went into the bedroom to the right of the front doorway and took three shotguns: an H&R .410 gauge with an 18-inch barrel and a red and brown stock; a Remington 12 gauge pump action with an 18-inch barrel and brown stock; and an unknown brand 12 gauge single shot. All of the shotguns were valued at $200 each.
The male with the bat also took Pettit's wallet, described as a man's leather bi-fold wallet containing $90 in cash, a Bank of America Visa debit card, an unknown bank visa debit card, Social Security card and a Food Stamp card. Pettit said he did not recognize any of the males.
On July 1, two of the stolen firearms were recovered in Espanola with the assistance of six local residents, according to Watson's arrest report. Information obtained from anonymous tipsters and an alleged eyewitness in Espanola identified four suspects. The sheriff's office redacted the name of the fourth suspect in an arrest report, but said it is pursuing leads about that fourth suspect.




The arrest report suggests that the alleged assailants had been told by one or more friends that there were firearms and pills in Pettit's house, and that that was the attraction for the home invasion.
Giddens remains at the Flagler County Jail, where he was booked Friday afternoon, on $12,000 bond.
Investigation on scene revealed no forced entry to the residence but Pettit stated that the front door was not locked. There was substantial blood on the floor at the foot of Pettit's wheelchair where he was sitting, because of his foot injury.
"Richard stated that he did not lose consciousness during the altercation from being hit in the head," a police report stated in June. Pettit "declined to be transported to the hospital. He said the male did not strike him very hard with the bat, it was more of a poking strike with the end of the bat. Paramedics dressed his cut toe on scene."