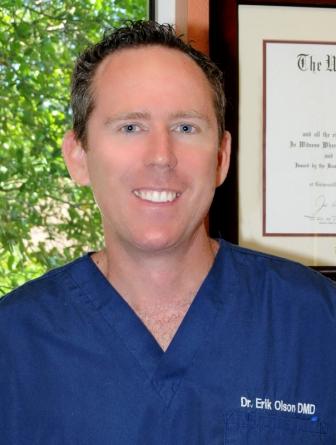 Flagler Dental Associates announced this week that Dr. Erik J. Olson has graduated from the Detroit-based Misch International Implant Institute. Olson is now able to surgically place dental implants. Previously the office was limited to restoring them.
"We are excited about offering this additional service to our patients," Olson said. "We are constantly striving to improve our services and further our dental education."
Olson took the one-year course in Orlando. The institute opened in 1984 to elevate the standard of care in implant dentistry using a hands-on approach. The Institute's goal is to remain at the forefront of implant dentistry through research, education and its unique clinical applications. Using these tools and a well-trained faculty, the Institute is able to provide its students with the most progressive and documented information available.
Olson is a Florida native who received his Bachelor of Science degree from the University of Florida and went on to receive his doctorate in Dental Medicine from University of Florida College of Dentistry in 1999. He has practiced solely in Palm Coast Florida since then and has attended various courses at The Dawson Center for Advanced Dental Education, The Pankey Institute, and the Seattle Study Club. He founded the Palm Coast Dental study club in 2000 and is a member of the Florida Dental Association, the American Dental Association, and the Volusia County Dental Association. He is on the Executive board for the Volusia Flagler Dental Association. He is a faculty member at the University of Florida College of Dentistry.
Flagler Dental Associates has been serving the Flagler County community for over 40 years, offering cleanings, x-rays, teeth restorations, whitening, crowns, dentures, porcelain bridges, veneers and more. The office counts Olson, Dr. Lacy and Dr. Mahoney among its staff. Dental Associates is located at 30 Office Park Drive in Palm Coast. Contact the office at 386/446-3883, email [email protected], or visit Flagler Dental Associates.