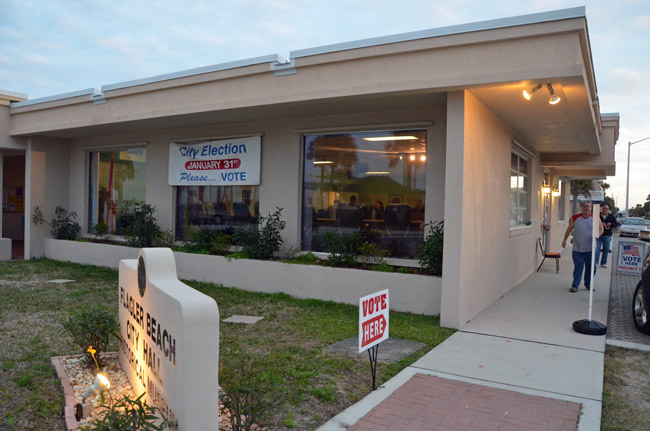 In Iowa, New Hampshire and South Carolina, turnout in the year's first three Republican presidential primaries was 2 to 3 percent better than it had been in 2008, when Mitt Romney was battling with John McCain (the eventual winner), Rudy Giuliani, Mike Huckabee and four others.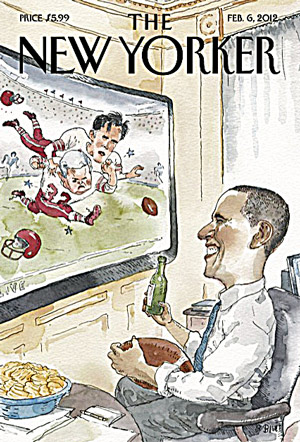 By the time Romney, Newt Gingrich, Rick Santorum and Ron Paul brought their brawl to Florida for Tuesday's primary, the wind had gone out of voters' sails: in Flagler County and in across Florida, turnout in the GOP primary plummeted, a bad sign for the party's hopes of reclaiming the White House—whoever is its nominee—as a lower turnout among Republican ranks would likely translate into an advantage for the Democratic ticket.
Just 10,825 Flagler Republicans turned out to vote in Tuesday's primary, for a 43 percent turnout (calculated from registered Republicans only). That's 803 voters lower than the tally four years ago. But Flagler's Republican ranks have grown by more than 2,000 voters in the past four years. In 2008, 53 percent turned out for the primary.
Across Florida, the Republican turnout was 14 percent lower than it was in 2008. In all, 200,000 fewer Republicans voted (or 1.7 million, down from 1.9 million in 2008).
When the Flagler Republican Club met Wednesday evening, the membership was satisfied, on one hand, that turnout was better than the 10 percent and 13 percent turnouts that the non-partisan election for Palm Coast mayor and two city council members drew late last year (the worst turn-outs in the city's history). But Republican club members were also apprehensive about the net results.
"We said to ourselves that it was better, it wasn't best," Gail Wadsworth, president of the club, said, "and we needed to work hard to get ourselves to a greater level than that."
Wadsworth noted that the bitter tone of the campaign between Romney and Gingrich, which several local Republican leaders spoke of in interviews last week, hurt the party and the turnout. "I feel that the excitement was generated by candidates in the negativity," Wadsworth said. "The negativity caused people to say at the end of the day, I don't want to vote for people like that."
Wadsworth echoed the sentiments of Susan MacManus, the political scientist at the University of South Florida who analyzes state elections. "There was an instantaneous deluge of negativity—overnight," MacManus told the Wall Street Journal. "The personal-minutiae attacks in a state with massive economic problems made for a huge disconnect for Republican voters."
The 2008 primary ballot did include a proposed constitutional amendment that drew more people to the polls, and that may explain some of the disparity in turnouts. That amendment, which passed, doubled the homestead exemption to $50,000 while limiting tax assessments. Looking at the finer print of turnouts even in South Carolina, where there was a large net increase from 2008, analysts found that, when all Republicans of voting age were compared between 2008 and 2012, turnout actually fell from 19.5 percent to 17.3 percent.