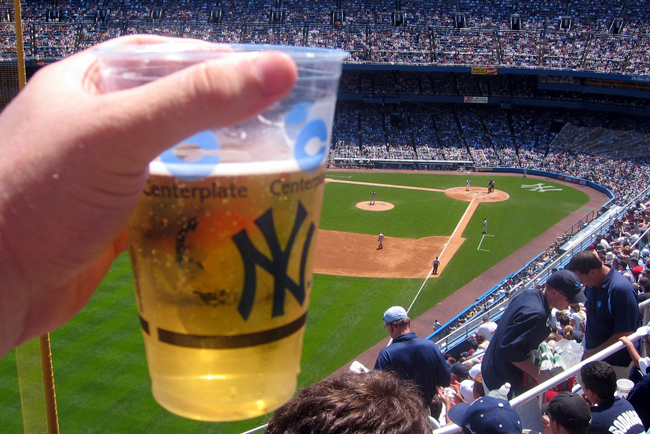 The state's economic development agency is under fire, again. This time, a recent report highlighted lavish spending by its staff, which prompted a watchdog group to ask the governor to launch an investigation.
Michael Buczyner of West Palm Beah's WPEC/CBS 12 "found more than half-a-million dollars charged on American Express and thousands of dollars spent at steak houses, seafood restaurants and lavish hotel [sic]."
According to Buczyner: "CBS 12 News spent hours reviewing 20 months worth of spending at Enterprise Florida and uncovered thousands of dollars spent on sky boxes, steakhouses and at fancy hotels. Tens of thousands of dollars were spent on credit cards. We weren't provided the detail on what was purchased. Our investigation found leaders at Enterprise Florida, the state's public-private economic development machine, spent more than $21,000 at Yankee Stadium in New York. They also paid a visit to Cowboys Stadium in Arlington, TX where they dropped more than $7,100. The stadium tour also stopped off in Atlanta, GA for a cost of $4,400."
This prompted Integrity Florida to write a letter to Gov. Scott. Integrity Florida is a state government watchdog group that has been pushing for reforms to the state's economic development program.
The group wrote: "We respectfully encourage you to have your Chief Inspector General, Melinda Miguel, conduct an investigation and publish a report examining the lavish travel and wasteful government purchasing practices by Enterprise Florida to ensure the agency is held to the highest standards of accountability and transparency. The excessive spending by Enterprise Florida, a taxpayer supported entity serving as the privatized commerce department for the State of Florida, was detailed in a February 24, WPEC/CBS 12 investigative report by Michael Buczyner. The Department of Economic Opportunity (DEO) is responsible for the state's contract with Enterprise Florida, but it has clearly turned a blind eye to this waste and abuse of the taxpayers' money.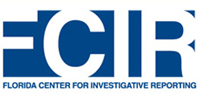 "Enterprise Florida travel guidelines do not comply with official state travel restrictions, even though the entity is using taxpayer funds allocated by the state legislature. According to an internal audit prepared on March 15, 2012 by McGladrey, only three Enterprise Florida executives, Secretary of Commerce Gray Swoope, Chief Operating Officer Griff Salmon and Chief Marketing Officer Melissa Medley, all former employees of the Mississippi Development Authority, gained "unlimited signing authority" on February 7, 2012, to execute contracts and make significant purchases of non-economic development goods and services. Since the new authority was granted to these top three executives at Enterprise Florida, here is a sampling of the organization's questionable expenses:
Nearly $22,000 spent on New York Yankee Luxury Suites and related purchases.
More than $13,000 spent at the San Diego Zoo.
$12,000 spent on Texas Rangers baseball.
More than $7,000 spent at Cowboys Stadium.
More than $4,000 spent on Atlanta Braves baseball.
More than $4,000 spent on limousine services.
Nearly $3,300 spent at Truluck's Seafood Steak & Crab House in Austin, Texas.
More than $2,500 spent at the 21 Club.
More than $2,000 spent at 4Rivers Smokehouse.
More than $1,300 spent on a charter fishing boat.
Roughly another $30,000 per month spent on American Express credit cards for unknown expenditures.
Thousands more on airfare, luxury resorts and hotels, expensive meals and limousine services."
These aren't entirely new claims, though. Integrity Florida—as well as a national group—has long claimed the agency was misusing taxpayer money.
In the many years that the state has been using this agency to lure businesses into Florida in the hopes of job creation, there has been a mixed bag of results. However, tracking how successful the agency has been with taxpayer funds is relatively new.
Enterprise Florida has defended itself against this new round of claims by clarifying that the agency – which is a public/private partnership– doesn't necessarily act as a government agency.
According to The Florida Current: "EFI vice president of communications Nancy Blum-Heintz said the Legislature created her organization to market the state as a location for business expansion. She said auditors have consistently approved its promotional expenses and that it functions as a non-profit organization, not a unit of state government. 'To be successful in economic development, EFI must build and maintain strong relationships with site-selection professionals across the country," she said. "Site selection events are held in major source markets for projects (with) site selectors to help build relationships and market Florida as the top state in the nation for business.' She said EFI has to go where the decision-makers are, 'and events like these are one such component of that effort.' EFI said 33 business meetings were held in Atlanta, New York and Dallas with 120 consultants and 95 economic-development officials from across Florida. She said that over the last three years, the state has reaped economic rewards from EFI's work — 152 projects last year, up 23 percent from 2010, and $2.1 billion in capital investment, more than double the state's capital investment total for 2010."
In short, Enterprise Florida argued this is the cost of doing business.
–Ashley Lopez, Florida Center for Investigative Reporting