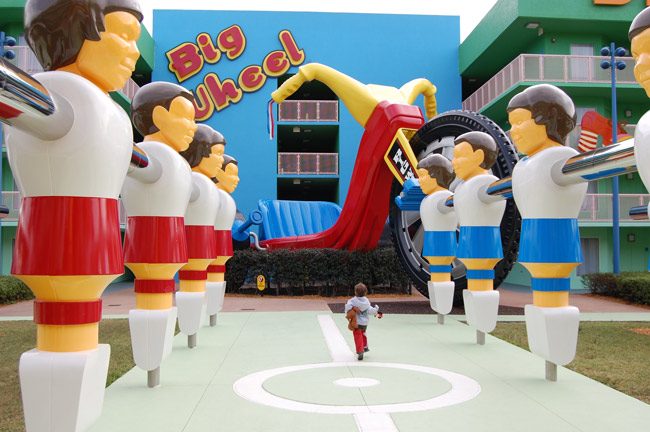 A proposal fiercely opposed by Gov. Rick Scott to cut tourism-marketing money and to eliminate Florida's business-recruitment agency is ready to be heard by the House when the annual legislative session begins.
The House Appropriations Committee voted 18-12 to approve the measure (HB 7005), as Scott and House Speaker Richard Corcoran, R-Land O' Lakes, continue to feud over economic-development programs. Tuesday's vote was the final committee stop for the bill before the session starts March 7.
The bill targets tourism-marketing agency Visit Florida, business recruiter Enterprise Florida and other business-development agencies. Some Democratic members of the committee said they would prefer to separate reforms for Visit Florida from other parts of the bill aimed at eliminating Enterprise Florida and other agencies.
Meanwhile, Senate budget chief Jack Latvala, R-Clearwater, signaled his support for the tourism-marketing agency earlier Tuesday.
"We're making a profit on the money we're spending for Visit Florida advertising," Latvala said in reference to a state economist's report that Florida gets $3.20 in tax revenue for every $1 spent on tourism marketing. "Without Visit Florida, without the advertising, without as many tourists, Floridians will have to pay more taxes."
Such comments didn't sway the House bill's sponsor, Rep. Paul Renner, the Palm Coast Republican who questioned the revenue estimate and said that the House is in a position "where we need to be."
"Jobs and capital (are) coming to the state of Florida because we have that good business climate, not because of Enterprise Florida," Renner said after the Appropriations Committee vote. "You hear the discussion today, it's almost as if all the jobs are going to go away if the government doesn't continue to actively intervene in the markets, and that is not who creates wealth."
The bill initially called for eliminating Visit Florida, along with the other agencies. But an amendment Tuesday, backed by Corcoran, would allow the agency to receive $25 million in conjunction with making reforms to its operations.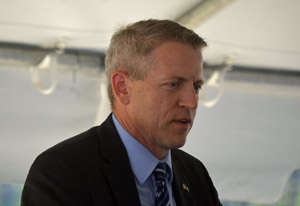 That proposed funding level is down from the $76 million Scott wants to earmark for Visit Florida during the fiscal year that starts July 1. Scott has credited the agency with helping meet his goal of attracting more than 100 million visitors a year, a mark that was topped in 2015, with the number rising to a record 112.8 million tourists in 2016.
But Visit Florida has been under fire from the House for high-profile marketing efforts that included a $1 million contract with Miami hip-hop artist Armando Christian Perez, better known as Pitbull, and ongoing sponsorship deals with London-based Fulham Football Club and an IMSA racing team.
Renner said Visit Florida needs to show it can spend money wisely.
"When they can show that they can meaningfully manage that amount of money ($25 million), and do so in a way that shows some results, then they can come back and ask for more," Renner told reporters after the meeting.
The amendment added to the bill would require Visit Florida to post all contracts online; freeze agency employees' benefits at current levels and prohibit bonuses; remove public-records exemptions from marketing and research projects; and require approval from the governor for all out-of-state and international travel. The changes also would require the Senate to confirm the governor's appointment of the agency's president and allow the Joint Legislative Budget Commission, House speaker or Senate president to reject contracts worth more than $750,000.
After the vote Tuesday, Scott — who also wants Enterprise Florida to remain a stand-alone agency with $85 million from the state for economic incentives — said the House bill is a "job killer."
"I know some politicians who have voted for this job killing bill say they don't necessarily want to abolish these programs but instead want to advance a 'conversation,' " Scott said in a statement that mirrored lines from an editorial he released on Monday. "This is completely hypocritical and the kind of games I came to Tallahassee to change. Perhaps if these politicians would listen to their constituents, instead of playing politics, they would understand how hurtful this legislation will be to Florida families."
Department of Economic Opportunity Executive Director Cissy Proctor told the committee that she can't get behind the bill because of the funding issues.
"We do not support, right now, the slashing of the budget that is occurring," Proctor said. "We do support making sure that both Visit Florida and Enterprise Florida are transparent and they're accountable. We're already working with both organizations, who are led by very strong presidents and individuals who are making these changes already."
Before the House committee meeting, Senate Transportation, Tourism and Economic Development Appropriations Chairman Jeff Brandes, R-St. Petersburg, filed two bills (SB 1110 and SB 1112) that would focus on oversight of Enterprise Florida, maintain funding for the agency and set up new programs to help small businesses.
"The focus of economic development should be on Florida's small businesses," Brandes said in a prepared statement. "Fostering a start-up culture in our state and encouraging small business development will create a better ecosystem where opportunity can thrive."
On Monday, Rep. Joe Gruters, R-Sarasota, introduced a proposal aimed at reforming the agencies.
Gruters' proposal (HB 889), which calls for more transparency from the agencies, was written with input from Scott's office.
–Jim Turner, News Service of Florida