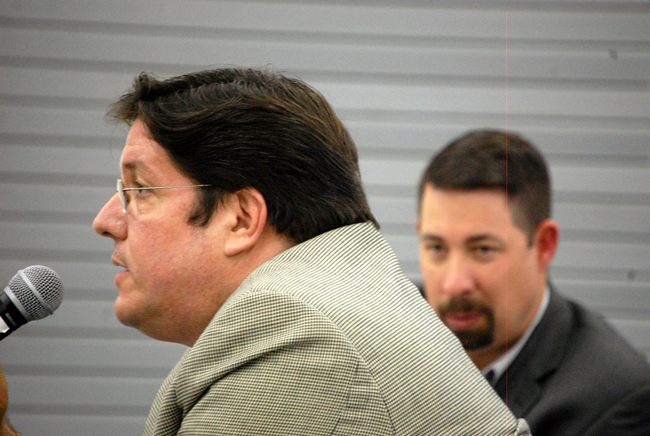 Signaling a mixture of disarray, unfinished work and divisive fall-out from major changes in the works, the sixth county-wide economic development summit, scheduled for Wednesday, was cancelled today. A new date hasn't been set. The county administration was hoping to re-schedule the summit for late July, but no date is set.
The cancellation was not unexpected: word of it began to filter out after the executive board of Enterprise Flagler, the public-private economic development partnership, voted to restructure itself and submit an ambitious plan that would recast the organization into the county's economic-development right hand, but to the exclusion of Flagler Beach and Bunnell, and to the exclusion of many former private members of the organization.
Enterprise Flagler President David Ottati or Enterprise Flagler representatives were to unveil those recommendations at the summit. Instead, the recommendations, first proposed in a controversial closed-door meeting of the organization earlier this month, triggered bitter dissents from Bunnell and Flagler Beach governments. Meeting participants were told not to speak of the meeting's substance. They did anyway. (FlaglerLive obtained a copy of Ottati's presentation to the board.) Both governments were excluded from Enterprise Flagler's restructuring, while Palm Coast and the county were given three seats each to fill with their nominees on the 12-member board.
Summit participants assigned Enterprise Flagler on May 13 the task of figuring out who would lead the economic development effort, and how. Ottati, who's also the CEO of Florida Hospital Flagler, carried out the assignment swiftly. But he did so as if in an ideal world of his creation, rather than in the less than ideal marsh of competing interests and political egos, and of Enterprise Flagler's own unflattering past, which sows suspicion.
Ottati was prescient in an interview last month, granted while he was in the middle of crafting his plan and speaking with a lot of people about it. "I try to be fairly straight-forward and candid," Ottati said. "I know there's other people that I work with—not in my organization here but in other organizations—that are much more politically savvy as they talk through things, because it's just the way it is. I hope I don't have to get there. I hope I can just be candid and open, straight discussions, because I think it's better that way for everyone. You can accomplish a lot more that way. So if I talk to any commissioners, city person, I just want to tell them, tell me what you think. Don't sugar-layer. Just tell me truly what you think, not what's going to be printed anywhere, just tell me what you think. I just want to know because I don't want to sit back, I don't want to engineer a plan and then start pulling away from it because it doesn't have stuff that they wanted, and unfortunately I don't read well between the lines."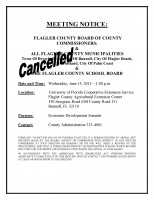 One person he didn't speak to told him precisely what he thought. Appearing before the Flagler Beach City Commission last week, Bunnell City Manager Armando Martinez angrily denounced the Enterprise Flagler proposal and the manner in which it was reached. He asked Flagler Beach to join Bunnell in a "coalition of cities" to oppose any plan that would exclude the two cities from a seat at the economic development table. And Flagler Beach city commissioners shared their own anger over what they saw as a turnabout, from a string of summits where unity of voice and purpose was prized to what they saw as an exclusionary plan creating an exclusive club of decision-makers.
Alan Peterson, chairman of the county commission, said Monday afternoon that Enterprise Flagler proposal didn't enter into the cancellation of the meeting at all. "This was a decision strictly prior to it, prior to any knowledge that we had of how Enterprise Flalger wanted to restructure," Peterson said, repeating the county's administration's explanation of the cancellation: the committees working on "strategic" plans needed more time. (While at least two committees are ready, others needed more time. The committee focusing on customer service, for example, needed a couple more weeks, according to Jason DeLorenzo, a member of the committee.)
But Peterson went on: "I'm not even sure that Enterprise Flagler should even be part of the final solution. If we're going to have any kind of a common pool, common goals for an organization, as opposed to each municipality doing what it feels is doing is best for its own interest, then I think we need to think long and hard what that organization should be." That, in essence, is what Enterprise Flagler thought it was doing when it restructured, in preparation of submitting its plan to the broader countywide representatives.
Peterson termed the Enterprise Flagler reorganization "a step in the right direction, or one alternative," but, he added, "it's my understanding that today Enterprise Flagler is significantly financed by the public sector, not the private sector, so I don't care what the past was, I'm looking at the present, and I do think that it's important that we bring some people with experience into the decision making process. We certainly do not have a very good track record." Palm Coast and the county finance 80 percent of Enterprise Flagler's $230,000 budget. The private sector kicks in just $50,000.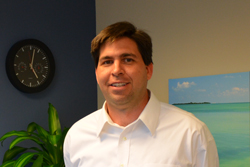 The Enterprise Flagler plan as presented by Ottati earlier this month underscored "partnership with local governments," among other goals in its mission statement. It recommends hiring a CEO and creating a funding task force that would work on convincing local governments to significantly increase their contributions to the organization, but without raising taxes. The five committees working in strategic economic development goals, now filled by volunteers would transition to paid leaders, and have no more than seven members each. Enterprise Flagler's structure itself would eliminate its two boards, combining its executive board of eight with its general board of 22 and reducing the total membership to 12. (One option, combining Enterprise Flagler's board with the chamber of commerce, was not taken up.) Three members would be picked by the county, three by Palm Coast, and six would come from the private sector, though the plan leaves the manner of their appointment unclear.
Enterprise Flagler's name would be changed, presumably to get away from the negative connotations of the organization. And the new organization would—unlike Enterprise Flagler today—have contracts with Palm Coast and the county by Aug. 15, "with clearly defined deliverables" and "regular progress reports." The organization would also seek out members, starting with a $1,000 to $2,999 bracket (the "booster division") all the way up to a "platinum division," for members contributing $20,000 or more. Transparency would be prized: meeting would be public, quarterly reports would be provided, financial reports and minutes of meetings included, starting on Aug. 15. Greg Rawls, the Enterprise Flagler executive in charge now, would be in charge of those tasks.
County Commissioner Milissa Holland, who'd not been pleased at the end of the last summit, when Enterprise Flagler was put in charge of recommending a new economic development structure, has subsequently been willing to give Ottati's new direction a hearing, without fully endorsing its every detail, such as the alienation of the smaller cities. She welcomed Wednesday's cancellation of the summit in light of recent developments. Referring to Ottati, who's been on vacation in Latin America, she said: "I'd like to hear his response to the conversations that happened at Flagler Beach before we sit through another half a day of summitry."
Ottati himself had said earlier this month he wasn't much for long and unproductive meetings. "Two meetings, make a decision, move forward," is how he described his style. "So that's some of the inner struggles I'm not used to. Either which way. In the next two or three months, we'll be able to tell whether or not this is going to go anywhere if we need to create something different." His sense was that enough people want the change, and he was recommending a version of it. "Trying to read between the lines, I don't do this," he said. "Just tell me. If I've got 10 people saying can it, then let's call it a day, let's go home and can it."