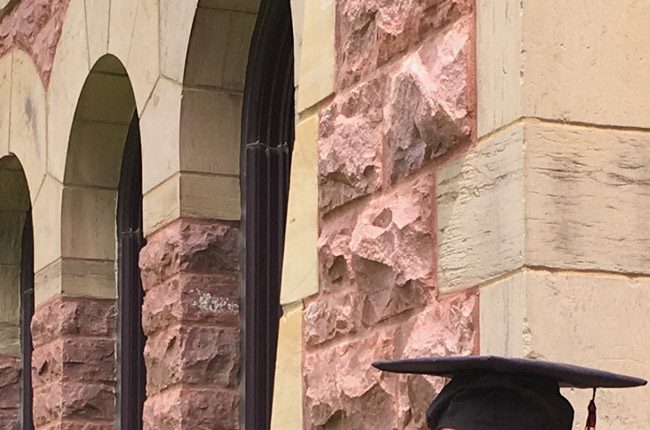 Florida state colleges this year are expected to have their first modest rise in enrollment since 2010.
A new state forecast projects a 1 percent growth rate in enrollment in the 28 colleges during the 2017-18 academic year, representing the equivalent of 324,109 full-time students. Each "full-time equivalent" actually represents about 2.5 students, reflecting the fact that 65 percent of the students in the system attend part-time.
The projected increase of 3,209 students, which will be adjusted through the year as actual headcounts occur, would represent the first positive year-to-year growth since the fall of 2010, when the system peaked with 375,292 "full-time equivalents," representing nearly 900,000 actual students. The current headcount is around 750,000 students.
But this year's projected growth is significant in that it is a variation of a pattern of college enrollment increasing when unemployment rises and falling when jobs are plentiful.
When the job market tightened as it did during the recession, Floridians had more incentive and time to return to school to improve their skills or develop new ones. But when jobs are plentiful, people have less time and incentive to attend college.
This year may be different, as there are signs of rising enrollment in the system even with a strong economy and low unemployment rate.
One example is Palm Beach State College, the fourth-largest college in the system. It was projected to have a 3.1 percent enrollment increase this year, although state forecasters have backed off any projections for individual schools as they refine their estimates.
But that number is in line with what has been occurring at the school, where enrollment rose 2.8 percent in the 2016-17 academic year, up from 2015-16.
Ava Parker, president of the school, which serves about 35,000 full- and part-time students, said one of the reasons for the growth is a strategic plan to increase enrollment, knowing the added students will bring in tuition to offset flat or decreased state funding and tuition rates that have been frozen to keep costs affordable.
"We need to go out and be aggressive about getting students into the door and/or keeping them," Parker said.
She also said local factors influence the enrollment for many schools.
In Palm Beach County, Parker said the passage of a local sales tax to build more schools, roads and other public infrastructure has spurred a need for workers to return to school to develop specific skills for construction projects and related trades.
State college enrollment is also rising because more students are seeking baccalaureate degrees, which are offered at 26 of the 28 colleges.
Enrollment in those programs rose 5.6 percent last academic year, compared to the prior year. But the students enrolled in four-year degree programs only represent 5 percent of the overall enrollment.
At Palm Beach State, baccalaureate enrollment rose by nearly 11 percent last year, with Parker saying the availability of better-paying jobs is providing an incentive for workers to return to school, even if it's part-time.
"The baccalaureate students that we serve are ones who are sitting at their desks, at their jobs, looking through the HR notices and seeing there are opportunities for growth but you need a BS (bachelor of science) degree to get there," Parker said.
Enrollment in two-year or associate degree programs, which represents 67 percent of the overall enrollment, declined by 1.8 percent in 2016-17, compared to the prior year.
There was also a 14 percent decline in enrollment for students identified as needing remedial help, constituting 4.3 percent of last year's enrollment.
The decline in the "developmental education" students became a point of contention during this year's legislative session, as the Senate pushed for budget cuts based on the decreased enrollment, while colleges argued many students still needed tutoring and other help to handle college-level courses even if they were not identified as "remedial."
"The biggest misnomer to me is that folks think you must need less resources," Parker said. "No. You need the same resources and/or more."
–Lloyd Dunkleberger, News Service of Florida