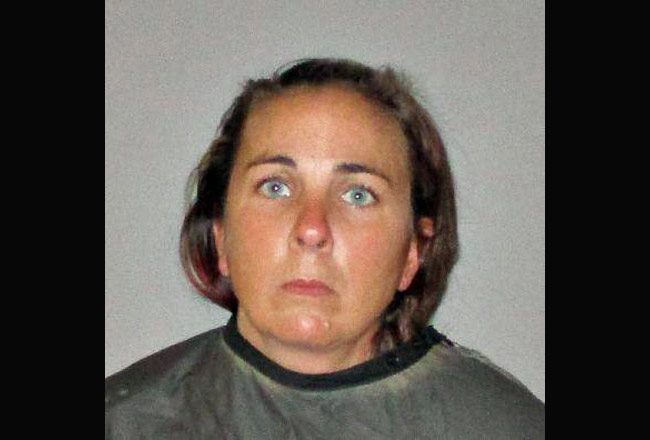 Last week, Alena Borich was one of the two employees of a vacation-rental agency who reported to the Flagler County Sheriff's Office that the agency's office on Palm Coast's Utility Drive had been trashed and that keys to rental units had been stolen.
That was on Feb. 6. Three days later, Borich, 36, of Lucky Drive in Ormond Beach, was herself arrested and booked at the Flagler County jail on a felony charge of grand theft after allegedly shoplifting several items totaling $171 in value at Kohl's.
Borich had been seen twice walking into a fitting room at the Palm Coast department store Friday evening. She went to pay for certain items, but an employee noticed that her purse had swelled significantly between the times she'd gone into and out of the dressing room. The loss-prevention officer approached her when she was by her car, where she agreed to have her purse searched. The search, according to her arrest report, revealed a $40 pair of slippers, two Missy Bottoms valued at $45 each and a $30 sweater.
She's not been arrested in Flagler previously. But she has a record in Volusia. In 2003 she has a conviction for pot possession. That year charges of forgery and theft were dropped. In 2005 charges of forgery were dropped in another case and she pleaded no contest on a grand theft charge. She was found guilty of grand theft again in 2006. The following year she was charged with writing a worthless check. The charge was dropped. In December 2016 she was found guilty of petit theft, and in November 2015, of grand theft.
Last week, as the operations coordinator for Vacation rental Pros, a vacation-rental agency with extensive operations in Flagler, she and a property inspector had called the Sheriff's Office after finding their office trashed. She told deputies that she had rented a unit to a renter late the evening of Feb. 5, and told deputies that tenants generally have access to the rental office.
An area manager for the company later checked the unit that had been rented and found three copy machines and cash bills that appeared to be counterfeit. That investigation is ongoing.
Borich posted $2,500 bond on Feb. 10 and was released.